Rawiga Golf Club
10353 Rawiga Rd, Seville   COURSE DETAILS >
Sat Oct 2, 2021 - 10:30 AM Start
EVENT TYPE / ASSOCIATION: NOHIO.GOLF Series, Amateur, Senior, Women
EVENT FORMAT: 3-Player Team Event, Scramble, Skins Game
FORMAT: a RESCHEDULED event of the Northern Ohio Golf Tournament Series, open to any and all amateur players! An 18-hole 3-player amateur scramble contested at scratch with a big skins game, played at the Rawiga Golf & Swim Club in Seville on Saturday, Oct 2 with tee times starting at 10:30 a.m through 1 p.m. (Rescheduled from the pre-Memorial Day weekend rain-out.)
DEFENDING 2020 CO-CHAMPIONS: > Kevin Miller, Mitch Levengood, Mike Weaver / Allen Freeman, Ken Koprivec, Chris Okeson (-16)
VARIABLE TEES BY AGE:
All players compete in ONE DIVISION from VARIABLE TEES BY AGE. Tees are set so that the line of play is the same for all competitors and spaced so that no age group has an advantage against the rest of the field:
– men ages 18-54 play from the back tees;
– men ages 55-64 play from the middle tees;
– men ages 65+ and and women under age 35 play from the senior/forward tees;
– women ages 35+ play from the far-forward tees.
Players of different ages may play on the same team, using the appropriate tee by age.
ENTRY FEES & PRIZES:
Entry Fee is $300/team all-in ($100 per player). Entry fee breakdown per player is $35 for 18 holes golf+cart, $40 to tournament pot, $20 to skins, $5 event marketing fee. All pot and fee money collected will be paid out at player's choice.
Team prize payouts based on 24 teams: 1st – $1,080, 2nd $750, 3rd $450, 4th $285, 5th $210, 6th $105. SKINS: $1,440
All ties split; no playoffs. Prizes are distributed to the top 25% of finishers per the prize chart, always based on the number of paid tournament entries received. THE MORE ENTRIES RECEIVED THE LARGER THE FINAL PAYOUT. Payouts in gift certificates or cash, player's choice.
All skins game money collected is paid out in full based on the number of skins won. If no outright skins are won, a split of the skins pot will be divided among the least-tied holes.
Plus every player has a chance to win a $10,000 remodel from JR Luxury Bath of North Canton! DETAILS >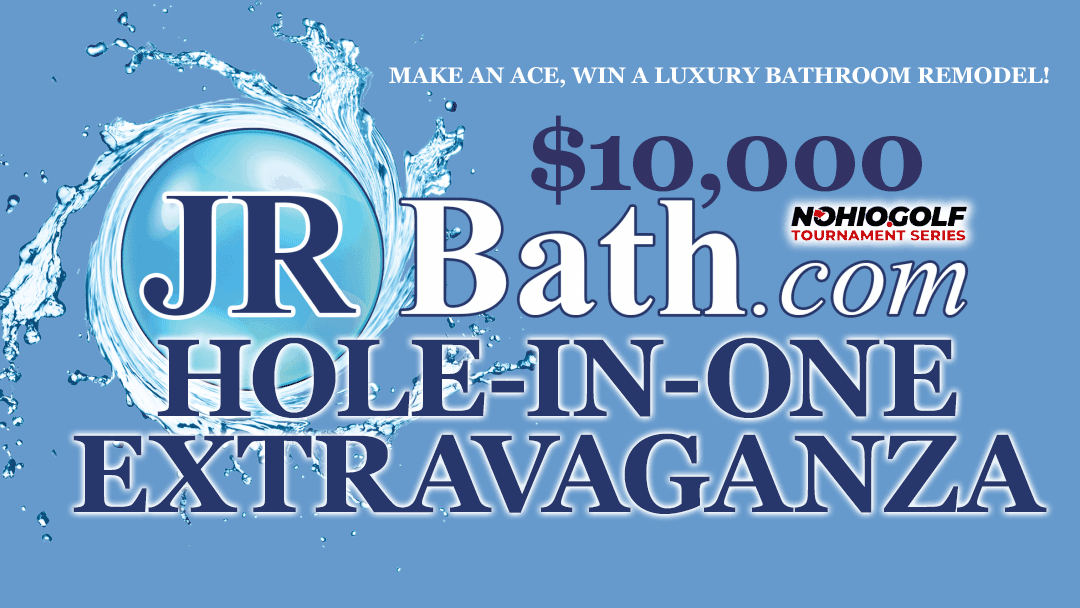 TO ENTER:
The full team entry fee of $300 must be paid in advance of the entry deadline using one of the payment options listed below. When using any of these payment options, PLEASE NOTE PLAYER NAMES AND CONTACT INFO when submitting the entry fee payment. The team entry fee payment of $300 may be sent using:
– VENMO (HIGHLY PREFERRED!): send payment to @Allen-Freeman-NOHIOGOLF
– you may also "send a payment to FAMILY & FRIENDS" using ZELLE or PAYPAL using a cash account or debit card (no credit card as payment source!). Payments can be sent to the email address agf@allenfreeman.com.
– to PAY BY CREDIT CARD, a $4 charge is added to each $100 entry fee to cover credit card processing costs. For this 3-player event, select the appropriate $312 payment option!
A reply confirmation will be sent after receipt for all entry payments submitted (not automated, so please be patient).
HELP US SET UP YOUR ONLINE SCORING ACCOUNT!
In 2021, we will begin using GOLF GENIUS for live online scoring for our tournaments and others in the region, through a partnership with the Northern Ohio Golf Association called Live Scoring by NOGA. For that, we need to create a Master Roster in the system with information for each player. This is a one-time ask, as once we have you in the GG system it's done.
After submitting your entry fee payment, PLEASE EMAIL US the following information for each player:
PLAYER NAME
HOMETOWN
EMAIL ADDRESS (for event info like starting times, results)
PHONE NUMBER (for texts about weather warnings and cancellations)
DATE OF BIRTH (M/D/Y for variable tees by age)
GHIN # (if you have one)
EVENT OPERATION DETAILS:
Starting times will be posted to this website the Thursday prior before noon. Groupings will be randomly assigned, but requests for early or late starting times will be accepted.
Scores, skins and payouts will finalized to Golf Genius immediately upon the completion of the event. A game story and photo gallery will follow on northernohio.golf no later than the following morning.
Prize payments will be sent out within 24 hours after the completion of the event, distributed using the same method in which payment was received; any gift certs will be sent by email. Note that there may be a delay in payouts if the total outgoing amount exceeds any platform's maximum send limits.
If the event is canceled due to weather, full refunds will be returned in the same manner of payment as provided within 24 hours. A player or team may cancel after entry fee payment is made up until the entry deadline, but a $15 administrative fee will be deducted from the refunded entry amount. After the entry deadline, no refunds will be provided if the event is conducted, regardless of the player's stated reason.
Questions? Email golf@northernohio.golf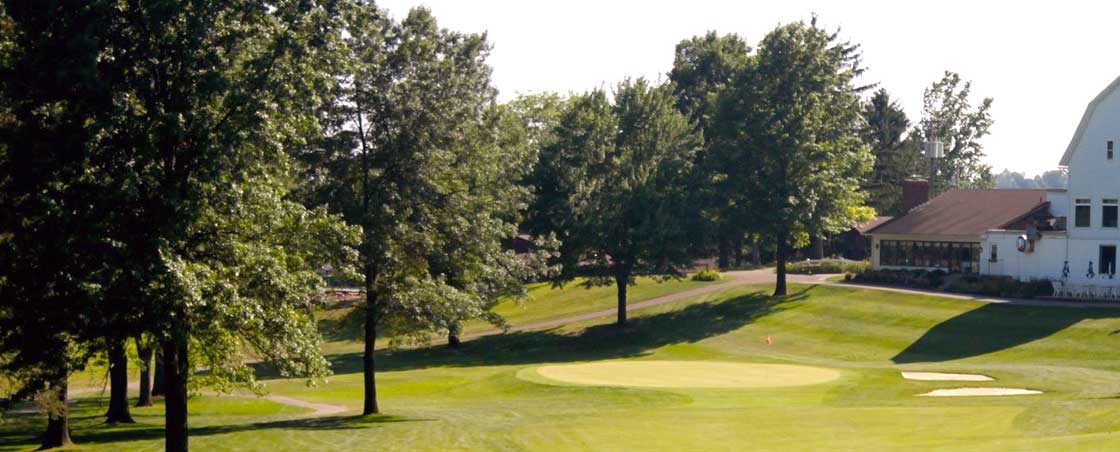 LOCATION MAP: