IMPORTANT NOTE:

the USGA GHIN Handicap System is inactive in Ohio from Nov 1 through Apr 1. Season renewals for 2021 will be available starting March 1st!
---
GET A USGA GHIN HANDICAP. PLAY IN NOGA TOURNAMENTS. JOIN THE NOHIO.GOLF CLUB!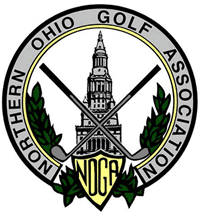 To play in Northern Ohio Golf Association tournaments, you must be an active NOGA Member with a USGA GHIN Handicap Index. But that doesn't mean you have to join an expensive private club.
Instead, become a member of the NOHIO.GOLF Club, open to any area player for just $39/year!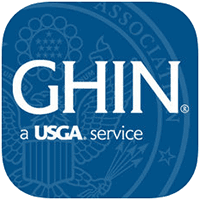 The NOHIO.GOLF Club is an official Type 3 NOGA Club. Its members are eligible to receive a USGA GHIN Handicap and play in the events on the NOGA Tournament Schedule.
Some of the NOGA tournament courses? Canterbury. Sand Ridge. Glenmoor. Lake Forest. Mayfield. Barrington. Elyria. Shaker Heights. Firestone. Fairlawn. Shady Hollow. Portage. The list goes on.
Join Now – Just $39 per Season!
Three ways to pay:
1) PAY BY VENMO OR ZELLE:
Venmo (@Allen-Freeman-NOHIOGOLF) or Zelle (a service included in most bank checking accounts) can be used to pay the annual membership fee. Both accounts use the send-to email address agf@allenfreeman.com. In the Notes field, please add that the payment is for "NOHIO.GOLF GHIN". Your email address and phone number also must be provided to create a new GHIN account.

2) PAY BY CHECK BY MAIL:
Download our NOHIO.GOLF Club Registration Form [PDF] and mail it to us with a check.

3) PAY ONLINE BY CREDIT CARD OR PAYPAL ACCOUNT:
---
Join Using Your Existing GHIN Number!
Already have a GHIN Number from another club? Want to use it as a new member of the NOHIO.GOLF Club? We can do that! Simply email your GHIN Number to us after submitting membership payment and we'll activate you using that GHIN same number. That way, all of your past-posted scores will stay with you. (BTW, we always look to see if you already exist in the GHIN system, then renew that number if you do.)
Questions? EMAIL US!
CLUB MEMBERSHIP BENEFITS
Club membership provides all of the stated NOGA member benefits, plus a couple of our own. All Club members receive:
– an official USGA GHIN Handicap Index (via GHIN.com or GHIN app: IOS | Android);
– access to register for all NOGA Tournaments, both championship and the flighted events;
– access to register for all NOGA Play Days, a series of affordable casual rounds at great clubs;
– a one-year subscription to Golf Digest (or an additional year if already a subscriber);
– a personalized NOGA Member Bag Tag;
– discounts on travel and local tickets, entertainment and sporting events from Affinity;
– discounts on NOGA logo gear from Imperial Headwear and Footjoy;
– discount code for the lowest price available anywhere for Tee Time Golf Pass;
– NOGA Fairways eNewsletter subscription;
– USGA educational resources and seminars;
– hole-in-one money clip program;
– support for initiatives to build the game of golf in Northern Ohio;
– NEOHgolf.com email newsletter, stickers, special offers, discounts, events.
(COMPLETE DETAILS ON EACH PROGRAM BENEFIT BELOW)
MEMBERSHIP BENEFITS DETAILS EXPLAINED
INDIVIDUAL GOLFER Benefits of NEOH.GOLF CLUB / NOGA / GHIN Membership:
USGA GHIN Handicap Index®
Track your game using the USGA Golf Handicap and Information Network (GHIN), offering golfers a new state-of-the-art, cloud-based suite of products, including a new mobile app featuring hole-by-hole score posting, course lookup, golfer lookup, and advanced stat tracking, in addition to an enhanced score posting kiosk allowing golfers to post their score from any club in the GHIN system. GHIN is the largest and most advanced handicap computation provider in the world, serving more than 2.2 million golfers representing 81 golf associations and 13,000 golf clubs in 44 states, 4 U.S. territories and 4 foreign countries.
NOGA Member Tournaments & Play Days*
NOGA offers a wide range of tournaments and events for golfers of every skill level – male or female – who hold a current NOGA/USGA GHIN Handicap index® with a NOGA/GHIN Member Club. The one-day events at Northeast Ohio best golf facilities offer an affordable, casual and fun atmosphere for all, while also providing tournament experience for those looking for healthy and spirited competition.
Golf Digest Subscription*
Register at noga.org/register to receive a complimentary one-year (12-issue) subscription to Golf Digest. If you already have an existing Golf Digest subscription, you will receive a one-year extension to your current subscription.
NOGA Membership Bag Tag*
Register at noga.org/register to receive your personalized membership bag tag.
Discounts on Worldwide Travel, Local Entertainment & Sporting Events
Log in with your NOGA/GHIN number to receive exclusive access to savings of 15%-70% on hotel stays worldwide, flights, rental cars, and tickets to sporting events and concerts (e.g. Quicken Loans Arena, PlayHouse Square, House of Blues, Severance Hall and more), movies and theme parks. These are rates unavailable to the public.
Discounts on Local Products & Services*
Through various partnerships with local businesses, members receive exclusive discounts on golf-related products and services, in addition to discounts on other value-added services (e.g. oil changes, home improvement projects and more).
Discounts on NOGA Imperial Headwear & Apparel
Through its partnership with Imperial Sports, NOGA members have the opportunity to purchase association logo headwear and apparel at a discount.
NOGA Fairways eNewsletter Subscription
Your local go-to source for association news, tournament results, upcoming events and news from the USGA.
USGA Educational Resources & Seminars
Learn more about relevant and upcoming initiatives within the game of golf, including the Rules of Golf, handicapping, and golf fitness. Members can download the USGA Rules of Golf App available for FREE on iOS and Android devices.
Hole-in-One Money Clip Program*
Members who record a hole-in-one at a NOGA/GHIN member club during the active golf season receive a custom engraved money clip to commemorate the special event. Simply report the hole-in-one to your club professional or manager and submit award request to NOGA via phone or email.
Support for Initiatives Benefiting the Game of Golf in Northern Ohio
Your NOGA/GHIN membership helps support several impactful initiatives to help benefit the game of golf right here in Northern Ohio, including providing scholarships for aspiring golf course superintendents attending The Ohio State University – Agricultural Technical Institute, and charitable support of programs serving golfers with disabilities at The Turn.
*Requires registration of membership at noga.org/register to receive benefit
LOCAL GOLF COMMUNITY Benefits of Membership:
– Enhance the Golf Experience Across Northern Ohio
– NOGA Hall of Fame
– Endowment at The Ohio State University – Agricultural Technical Institute (ATI)
– Improve Golf Course Playability
– Support for Golfers with Disabilities