PROMOTE A TOURNAMENT OR SERIES TO 200,000 GOLFERS!
Promote a single tournament or an entire tournament series on Greater Cleveland's #1 golf website! Reach active players, tell them about your event and get them to sign up. Then tell the story of your tournament with editorial content posted after it's played!
Northern Ohio Golf has a number of different Tournament Promotion options available (including discounted options available only to Course Members):
Charity Tournament Calendar Listing:
FREE!
For golf outing fundraisers with worthwhile causes. See the information required to list a FREE Charity Tournament >

Calendar Listing + Call for Entries + Email Newsletter + Results:
$125
This complete tournament promotional service includes a listing on the Tournament Calendar as above, plus: a Call for Entries story with photos and all sponsor names/logos posted to the website two weeks out from the event date (with a notice to our thousands of our social media followers); a Call for Entries mention in our weekly Email Newsletter 1-2 weeks out; then the posting of tournament results from content you create and send to us by email (i.e. story, scores, photos, sponsor logo, etc.) after the event is played, to build momentum for the following year.
Invoicing available by email for payment by check. Venmo or Strike payments also accepted. Or:
☆ PAY BY CREDIT CARD FOR CALENDAR LISTING >

Calendar + Call + Email + Game Story Content:
$425
Northern Ohio Golf promotes then covers your tournament to build its reputation with the region's competitive players! Professionally-created editorial content [sample game story >] provides a complete narrative of the event through words and photos, earning social media shares and future re-reads. Advance event promotions includes the Tournament Calendar Listing + Call for Entries story + Email Newsletter as outlined above. Then on event day, we come on-site to follow the action, take photos and write a full-length game story. Our game story post also includes sponsor names and logos plus full-field scores, skins, other results that you provide by email ready-to-post. (Add $50 if full field scoring results must be compiled by us.) When the story is made live on northernohio.golf, notice is given to all of our thousands of social media followers, too. This is a comprehensive promotions and editorial package crafted by a professional content creator. It takes a significant amount of time to produce, and it brings considerable long-term value to any tournament. (For double wave events add $100; for multiple day events, add $250 for each additional day of on-site coverage.)

Weekly League or Tournament Series Package
Run a season-long weekly golf league? A series of multiple events? Post the events of that series to the Tournament Calendar then have the results published on the website every week! We'll add your series to the Tournament Calendar with entry / registration information on each event details page. Then after play each week, email over that week's scores, standings, event notes and a photo or two. We'll post those results to the website and link them all together through your own Category page, accessible via site navigation. Call-for-entry promotions and game stories will be referenced in the weekly email newsletter as well. This package is a simple, affordable way to gain awareness for your series while posting the event results for all to see — the best player recruiting tool there is. Pricing based on total number of events and the workload required, email us to discuss.

Tournament Operations Management + Full Event Promotion
Northern Ohio Golf will promote, run, then editorialize a competitive or charity golf tournament on your behalf, from start-to-finish! We handle all of the promotions and event-day operational details required to successfully manage a top-level tournament. Includes the "Calendar + Call + Email Newsletter + Game Story Content Creation" plan as outlined above, plus all of the many tournament operation details (registration, rules, course setup, scoring) that make for a great competitive tournament. You pick the date, the time and the golf course, we do everything else required. Pricing based on total number of players and the workload required, email us to discuss.

Custom Tournament Series Promotions Packages
Host multiple competitive events at one course? Conduct a series of tournaments at different golf courses? Then let's create a customized package that meets your exact needs. Let's talk.
HAVE QUESTIONS? READY TO BEGIN?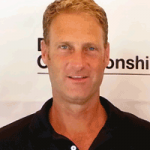 To discuss tournament advertising:
Allen Freeman
golf@northernohio.golf
216-577-8756