REACH 200,000 NORTHERN OHIO GOLFERS!
AFFORDABLE ADVERTISING & SPONSORSHIP OPTIONS
Present your message directly to golfers all across Greater Cleveland, Akron, Canton, Youngstown and Toledo: ADVERTISE ON NORTHERN OHIO GOLF!
In 2022, Northern Ohio Golf saw 182,963 Users to our website, generating 374,198 Sessions and over 684,096 Page Views.
Traffic and engagement have grown year-over-year every year since we began back in 2008. Given our past results and newly-expanded geography, we expect even greater results in 2023. Be a part of it! Promote your business, product, course, or tournament by advertising with Northern Ohio Golf!

OUR INDUSTRY-SPECIFIC MARKETING PROGRAMS:
PAYMENT OPTIONS
Payment by credit card is available by link for the most common program options.
Payment by check can be mailed to: Cleveland Creative Inc, 8069 Amber Lane, Brecksville, OH 44141.
If you prefer to use other online payment methods, these options are also available:
– VENMO: send "Friends/Family" payment to @Allen-Freeman-NOHIOGOLF
– STRIKE: Create a new Strike account they'll give you $5. Send payment to strike.me/allenfreeman.
– ZELLE or PAYPAL: please fund using the account or checking options only. Send payments to agf@allenfreeman.com.

DOES ADVERTISING ON NORTHERN OHIO GOLF REALLY WORK?
"Every day, it seems, I have a customer tell me he checks NorthernOhio.Golf to make sure he isn't missing a good tournament somewhere. This website far surpasses any other way I have to reach the regional golfer. I also appreciate the post-tournament coverage. Results being posted are as important as the promotion itself."
"Highly recommended. I've partnered with Northern Ohio Golf for the past several years. Exposure and recognition have continued to increase. Thanks Al!"
"We were very appreciative that NorthernOhio.Golf was able to give us publicity two Tuesdays in a row for our Golf Trade show. The work that Allen did on our write-up was great. We can certainly recommend his service to Northeast Ohio golfers."
"Being a new course in the area, it has been very beneficial to be associated with NorthernOhio.Golf. The professionalism and insight that Allen has given us has been great. We have personally seen business come from NorthernOhio.Golf and look forward to growing our relationship with them in the future."
"NorthernOhio.Golf is our direct pipeline to amateur tournament golfers. I check it almost everyday as it is the "word" on what's happening in golf in Northeast Ohio."
"Affiliating ourselves with Northern Ohio Golf has been a great decision. Their website is top notch and it's the go-to site for golfers who want up-to-date information on many events across the area. The advertising, marketing programs, course descriptions, and click-thrus have been valuable to our course and extends our professional appearance to the public."
"NorthernOhio.Golf was a tremendous partner in helping with promoting our 3-day Invitational. The follow-up before, during and after the event has been extremely professional. Without a doubt our event has been enhanced with the help of NorthernOhio.Golf."
"NorthernOhio.Golf has extended our presence and visibility to an additional golfing audience we previously did not have. The site exposed golfers to Boulder Creek that never experienced the course, which translated into repeat customers. I would highly recommend the site to those courses looking to broaden their customer base for a nominal cost."
"Our relationship with NorthernOhio.Golf over the last several years has proven to be worth way more than the annual cost of being a member. This is the premier tournament and event site that people go to in order to see upcoming events, results, and news about golf from around Northeast Ohio. If you need a "boost" for your tournaments and events, there is no better place to go than NorthernOhio.Golf."
"Northern Ohio Golf is the very best way to promote a single event or your facility in general to the core golfers in Northeast Ohio (our target market). Al Freeman goes above and beyond. I can't say enough about what Al has done to promote golf and grow the business of all the facilities in Northern Ohio."
"Advertising with NorthernOhio.Golf turned one of the biggest ROIs for us in 2019. We actually had golfers print out the article and present it in store, looking for the product they read about! Allen provided us with helpful insight into his audience that allowed us to best connect with his readers and followers. We will be renewing in 2020!"
"Since Murphy Bros Auto Body started advertising with NOHIOGOLF two years ago, our exposure has expanded to a much larger geographic area. NOHIOGOLF reaches several thousand readers and our company has benefited from this connection. We have enjoyed our relationship."
"NorthernOhio.Golf is the place that every golfer goes for information about everything happening in the world of golf in Northeast Ohio and beyond. If you are looking to find a tournament to play in, tournament results, or just want to get connected to the world of golf in Ohio, NorthernOhio.Golf is the website to visit."
"If you are looking to reach golfers or want to find out about tournaments, local golf news and events or just want to get a lot of great emails on golf, then become a sponsor course. I don't know anyone that works as hard as Allen promoting golf events."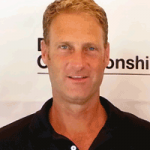 To discuss NorthernOhio.Golf advertising:
Allen Freeman
golf@northernohio.golf
216-577-8756
Additional Marketing Services
Cleveland Creative Inc. (parent company of Northern Ohio Golf) offers a wide range of professional marketing services. We have extensive experience in website development, photo-video shoots, advertising and promotional campaigns, content writing, print design and collateral production, product development, and comprehensive facility branding.
ADVERTISING & MARKETING PROGRAM AGREEMENT TERMS
This Agreement is by and between Advertiser and Cleveland Creative, Inc. (CCinc). WHEREAS, Advertiser desires to act as an advertising sponsor for Northern Ohio Golf (NOHIOGOLF), and WHEREAS, CCinc exclusively manages the website NorthernOhio.Golf (the Website) and other aspects of NOHIOGOLF media, and WHEREAS, CCinc agrees to provide Advertiser with an advertising, sponsorship and event branding program with NOHIOGOLF (as outlined in the Program Details pages on its website and in printed materials provided to Advertiser), such program to begin March 1st and continue for 12 consecutive months.
NOW, THEREFORE, for good and sufficient consideration, the receipt of which is acknowledged by the parties, it is agreed as follows:
1. OBLIGATIONS OF NOHIOGOLF. In exchange for the payment by Advertiser of the Advertising Fee set forth below, CCinc agrees to provide the following adverting and marketing:
A. ONLINE ADVERTISING. CCinc shall provide advertising for Advertiser on the NorthernOhio.Golf Website. Such advertising will be slotted as outlined in its Program Details on the Website Home Page, Category Pages, Article Content pages, Tournament Calendar pages, Event Detail pages, and Golf Course Location pages, plus any new site pages or topic categories launched during 2020.
CCinc shall also identify Advertiser as the sponsor of NOHIOGOLF within all CCinc controlled NOHIOGOLF social media accounts, using best industry practices.
CCinc will also include Advertiser ads and Advertiser mentions in all weekly NOHIOGOLF email newsletters and in all other online, email and social media user interactions of value produced and distributed by CCinc.
The parties agree that CCinc shall feature Advertiser as a sponsor on the Website and social media accounts controlled by CCinc. The parties acknowledge, however, that CCinc may include on the Website and other media locations and accounts other sponsors and advertising from golf courses, professional services, and businesses per the Program Details, as well as tournament sponsor names and logos from events not run directly by NOHIOGOLF within editorial content promoting or covering those golf tournament events.
B. EVENT AND RETAIL MARKETING. CCinc further agrees to make available certain NOHIOGOLF offline marketing programs which shall prominently feature Advertiser branding as directed and agreed to by both parties, including new 2020 golf tournaments, consumer shows and retail space initiatives. These promotional event opportunities may include: junior golf and high school golf events; a charity event series; a competitive event series; golf show marketing; golf course pro shop & golf retailer poster initiative; golf course group marketing; and all other offline marketing activities launched in 2020.
2. ADVERTISING PROGRAM COSTS. In exchange for the advertising and marketing program package set forth above, Advertiser shall pay to CCinc the sum outlined within the Program Details. Until payment in full is received, there is no Agreement; upon receipt of payment in full, the terms listed herein are in full force. Checks for each payment should be made payable to Cleveland Creative, Inc. and sent to: Cleveland Creative, Inc., Attn: Allen Freeman, 8069 Amber Lane, Brecksville, OH 44141.
3. RIGHTS IN PROPERTY; OTHER. CCinc has and holds the exclusive rights to secure and provide marketing and advertising for and on behalf of NOHIOGOLF and the Website.
Advertiser shall assume full responsibility and liability for the content of any advertising or marketing materials provided to CCinc by Advertiser or its advertising agents or representatives. Further, Advertiser hereby agrees and warrants that any advertising materials provided by Advertiser or its advertising agents or representatives:
A. Is truthful and will not violate any foreign, federal, state, or local law or regulation;
B. Will not infringe or misappropriate any copyright, trademark, patent, trade secrets, publicity, or privacy rights of any person or third-party in any jurisdiction;
C. Does not contain any material which is unlawful, harmful, abusive, hateful, obscene, threatening, or defamatory.
Advertiser grants CCinc a nonexclusive license to display Advertiser's name and proprietary advertising materials (including any trademarks and service marks) on the Website and other media sources during the term of this Agreement. Upon termination of this Agreement, CCinc will remove from the Website and other media sources any and all Advertiser's advertising materials and cease further display of the any Advertiser advertisement.
CCinc maintains right to determine suitability of all ads and promotional materials provided by Advertiser and/or its advertising agents or representatives and has the right to reject any submissions deemed inappropriate for whatever reason.
Nothing in this Agreement grants Advertiser any right to use the name, trademark, or service mark of CCinc, NOHIOGOLF or the Website in any advertisement, sales promotion, or press release or otherwise without CCinc's prior written approval. All rights in any CCinc or NOHIOGOLF property, photos, written copy, materials or other content contained on the Website or other social media source (other than Advertiser advertising program materials described under this Agreement), are and shall remain the sole and exclusive property of NOHIOGOLF and CCinc.
Advertiser agrees to defend, indemnify, and hold harmless CCinc and NOHIOGOLF, their officers, directors, employees, members and agents, from and against all losses, costs, damages and expenses, including reasonable legal fees, arising or resulting from any claims, actions, or demands, for infringement of the rights of third parties based upon publication of any Advertiser's advertising material that are provided by Advertiser and/or its advertising agents or representatives to CCinc, including but not limited to claims or lawsuits arising from defamation, copyright or trademark infringement, misappropriation, rights of privacy or publicity or from any and all similar claims. CCinc shall provide notice to Advertiser promptly of any such claim, suit, or proceedings.