After COVID cancellations during the last two years, the Cleveland Golf & Travel Show returns to the IX Center in Cleveland on February 17 -19, 2023.
The long-running consumer golf show had been a great success for many years, and it was sorely missed in 2021 and 2022 as a way to break up the winter no-golf doldrums. Check out some of the past photos and write-ups from prior year's shows.
In addition to fantastic deals on golf clubs, equipment and accessories, and travel opportunities, the Show has a host of interactive ball-striking activities and competitions: Manufacturer's Demo Range, Long Drive Championship, Golf Darts, Long Putt Challenge and FREE PGA Instruction! DETAILS >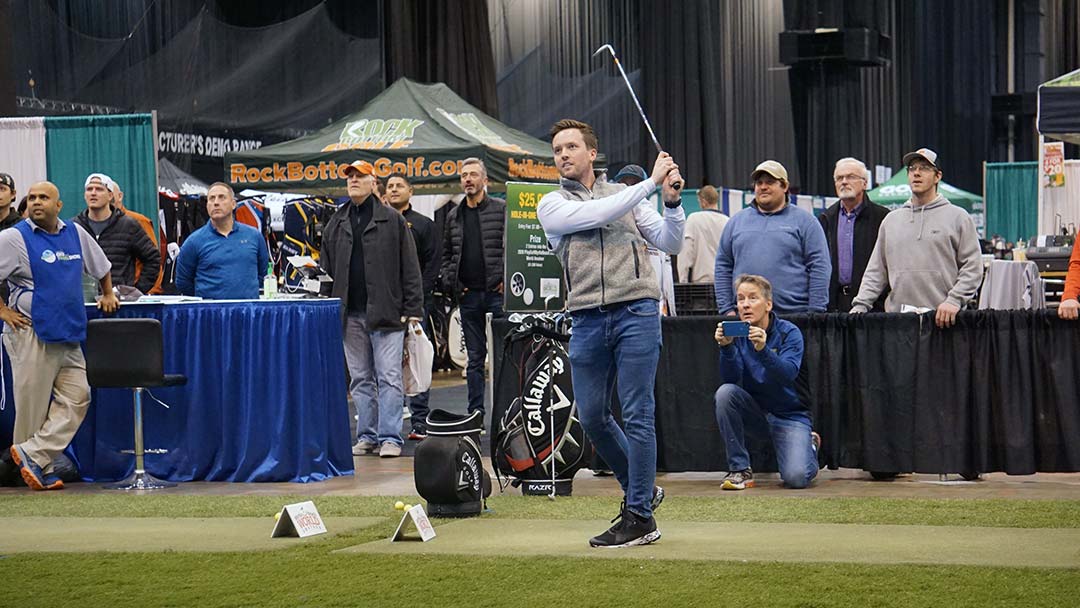 The Celebrity Stage is back as well, with hourly speakers and demonstrations from noted instructors, long drivers and local golf celebrities.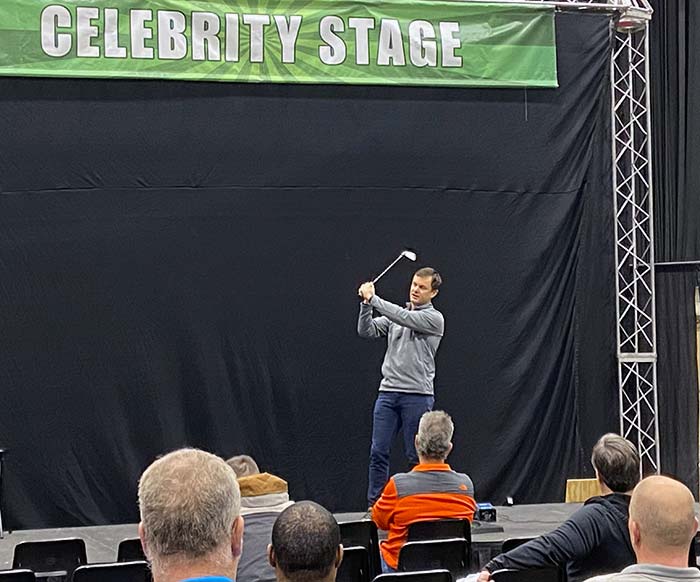 There's another great bonus included with the purchase of each Show ticket in 2023: a complimentary subscription to Golf Magazine.

Tickets
CASH ONLY AT THE DOOR
Adults: $12 ea
Children: Free (12 & under)

Hours
Fri., Feb 17, 2023 11:00a – 5:00p
Sat., Feb 18, 2023 10:00a – 6:00p
Sun., Feb 19, 2023 10:00a – 4:00p

Location
Cleveland IX Center
One IX Center Drive
Cleveland, OH 44135

Visit NOHIO.GOLF at the Show
Watch the Northern Ohio Golf and our social media accounts for daily updates from the 2023 Cleveland Golf & Travel Show. And when you visit the Show floor, you'll find us in Booth 402 — right at the front entrance to the show.