It may have seemed like the winner was the weather as the 53rd Senior Portage County Amateur Championship teed off at Raccoon Hill in Kent.
Both Raccoon Hill and Windmill Lakes, which was scheduled as the host course for the second round, did not have power restored following the tornadoes and strong winds that plagued Northeast Ohio on Thursday night. The second round was canceled due to the power outage at Windmill Lakes.
Shortened to 18-holes for only the third time in the 93-year history of the Amateur tournaments, Raccoon Hill cleaned up their fairways from fallen trees and debris in one day to welcome the event.
The champions put forth outstanding rounds in tough conditions for the one-day tournament, as two under-par rounds were fired by the champions of the Platinum and Gold Divisions.
Dave Peck of Macedonia and Steve Bedell of Brecksville each carded rounds of 69, two-under-par, to earn the championship trophy in the Gold Division (ages 60-69) and Platinum Division (ages 70-Plus) respectively.
For Bedell, he successfully defended his title as the champion in 2022. Peck, a previous winner, fired a solid round to land at the top of the leaderboard by two-strokes over runner-up Jeff Luken of Middleburg Hts.
Dove Fall of Windham, always in the top five of the tournament, grabbed the champion title by one stroke (76) over Chris Minear of Akron (77).
Rounding out the top three in the Senior Division was Rob Button of Westlake (79).
In the Gold Division (age 60-69) it was a crowded leaderboard for third place. The Amateurs play-off the champion but use the USGA recommended scorecard playoff to determine the position of the spots down the roster. Robert Gintert of Newton Falls earned the third-place trophy over several 75s. It was hard-fought for Gintert who had spent all day Friday cleaning up Riverview Golf Course in Newton Falls as the superintendent, climbing off the tractor at least 100 times in his estimation.
Ray McNiece of Chagrin Falls, Jim Herchek of Chagrin Falls and Randy Wilburn of Deerfield each fired 75, falling just short of third place after the scorecard playoff.
Two gentlemen from Aurora, both always near the top of the leaderboard or former champions, finished second and third.
John Sloe (runner-up) fired a 76 and Matt Habbyshaw edged into third place with a 77.
This was the final tournament of 2023 in the Portage County Amateur series. The 54th Senior Portage County Amateur will compete in 2024 at Windmill Lakes Golf Club in Ravenna and Raccoon Hill in Kent, the final weekend in August, the 24th and 25th.

FINAL RESULUTS:
53RD SENIOR PORTAGE COUNTY AMATEUR CHAMPIONSHIPS
Raccoon Hill Golf Course, Kent, Ohio
Saturday, August 26, 2023
SENIOR DIVISION (Ages 50-59)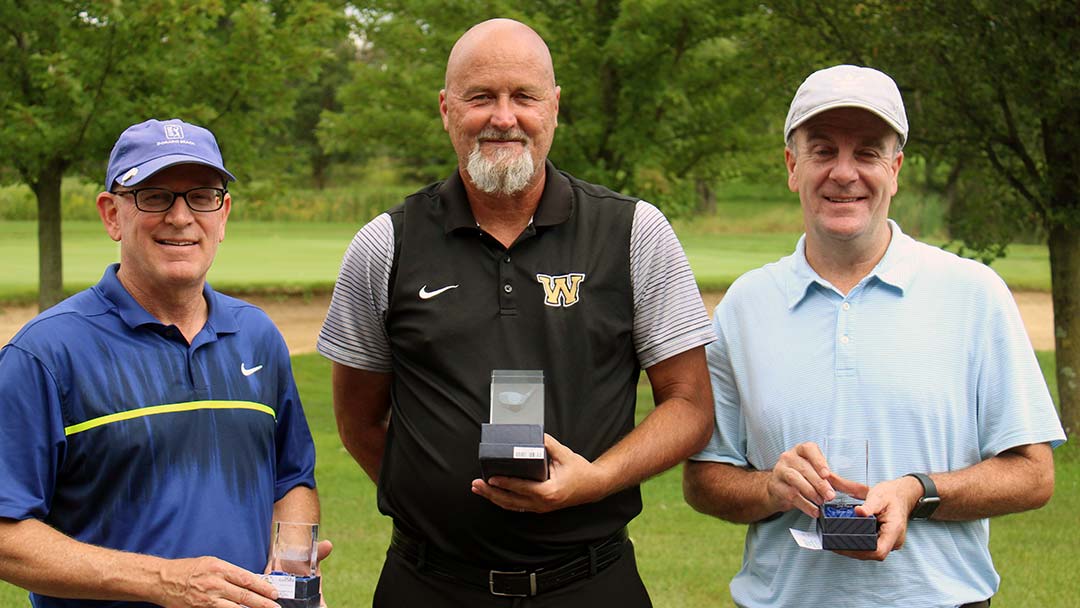 Dove Fall, Windham 76
Chris Minear, Akron 77
Rob Button, Westlake 79
John Wieland, Streetsboro 80
Tim Feltmeyer, Waterford, PA 83
Thomas Widman, Columbus 83
Christopher Kanuch, Willoughby Hills 84
Ed Marsinek, Shalersville 84
David Bizjack, Aurora 86
Eric Rush, Northfield 91
Eric Ernsberger, Diamond 96
GOLD DIVISION (Ages 60-69)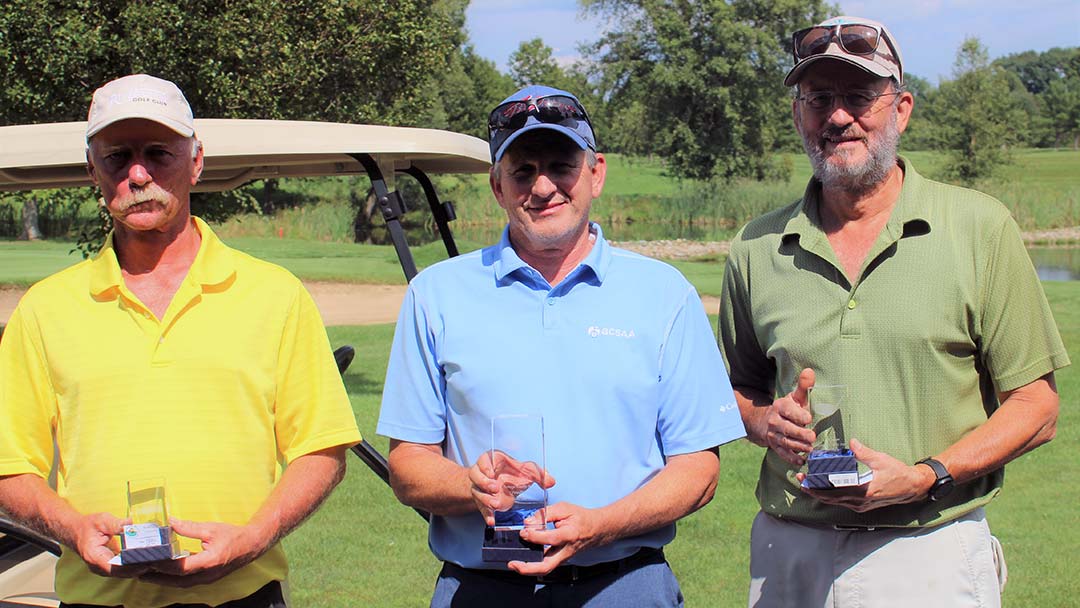 Dave Peck, Macedonia 69
Jeff Luken, Middleburg Hts. 71
Robert Gintert, Newton Falls 75* (scorecard playoff)
Ray McNiece, Youngstown 75
Randy Wilburn, Deerfield 75
Jim Herchek, Chagrin Falls 75
David Stover, Pepper Pike 76
Randy Steele, Hudson 76
Mark Ciccarello, South Euclid 76
John Sales, Canton 77
Gary Congin, Chesterland 78
Troy Luckenbaugh, Uniontown 79
George Allen, Warren 79
Lou Boarman, Mogadore 80
Kirk Seablom, 80
Ron Rositani, Willowick 81
John King, Aurora 90
PLATINUM DIVISION (Ages 70-Plus)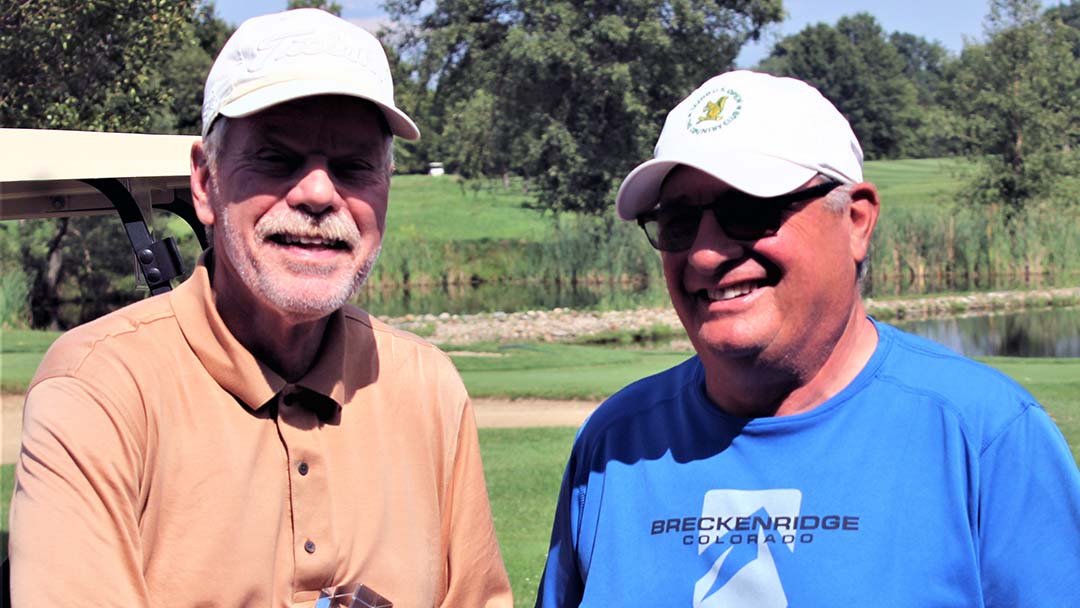 Steve Bedell, Brecksville 69
John Sloe, Aurora 76
Matt Habbyshaw, Aurora 77
Ronald Skirpstas, Medina 79
Bradley Champagne, Streetsboro 94