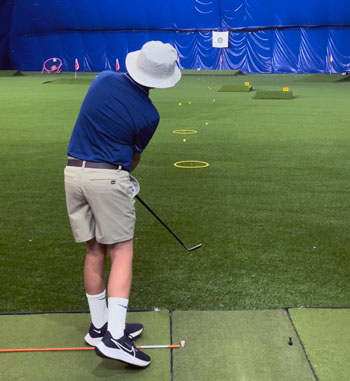 Junior golfers with tournament experience on the North Coast Junior Tour, NOPGA Junior Golf Tour, NEO Futures Tour, and U.S. Kids Golf Tour are invited to compete in The Golf Dome's Winter Junior Tournament Series starting mid-December.
Tournaments will be conducted on a series of Sundays throughout the winter months, with each event using The Golf Dome's outward-facing TrackMan studios. The events will be conducted at a different virtual course each month. For short game shots, chipping will be done onto the range (it works great!) while putting will be counted using the TrackMan fixed scoring system: one-putt on shots hit inside of 10 feet; 2-putts from 10-65 feet; and 3-putts from outside of 65 feet.
Girls and Boys will compete in separate divisions by age group. Each event will be 18 holes of individual stroke play competition, except for the 9U age divisions which will be 9 holes of stroke play competition.
Entries are limited to the first 36 junior participants who register for each tournament date.
Players earn points based on their finish in each event, all in an effort to qualify for the winter's season-ending Tour Championship on March 24 — to be played at virtual Marco Simone in Italy!
Tee times will be assigned on tournament Sundays from 12 p.m. – 6 p.m. Tee times will be posted the Monday prior to each tournament date.
WINTER 2023-24 TOURNAMENT DATES:
Sunday, December 17
Sunday, January 7
Sunday, January 21
Sunday, February 4
Sunday, February 18
Sunday, March 10
Sunday, March 24 – Tour Championship for qualifying players
Tournament Divisions:
Girls Ages: 9U, 10-11, 12-13, 14+
Boys Ages: 9U, 10-11, 12-13, 14+
Tournament Timing: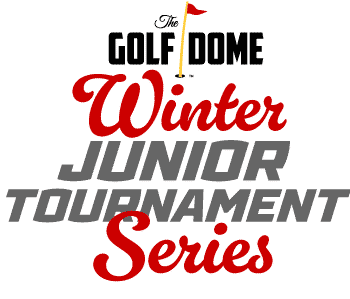 – 9 Hole Divisions will be allotted 30 minutes per player to complete a round
– 18 Hole Divisions will be allotted 1 hour per player to complete a round
(Players also receive 30 minutes of warmup time on a Practice Range Studio before moving to a TrackMan Studio to compete!)
Fees:
9 Hole Events (for 9U only): $35 each
18 Hole Events: $55 each
+ a $25 one-time registration fee