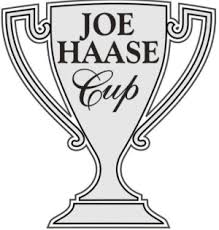 The Northern Ohio PGA Junior Tour team won the point totals in all three player age groups to win the 2022 edition of the Joe Haase Cup on Saturday, April 30th at Firestone Country Club's North Course.
Using a brand new stroke play Stableford scoring format this year, the NOPGA earned a 16 point victory over the Central Ohio Junior Golf Academy. The North Coast Junior Tour finished third, and the Toledo Junior Golf Association took fourth place.
Some highlights from the day included:
– NOPGA's Chris Pollak shot 33-35–68 for the low round of the day, which included 6 birdies;
– NOPGA's Dylan Dunn posted 36-36–72, also with 6 birdies;
– COGA's McKenzie Miller scored 41-35–76 with 4 birdies;
– NCJT's Grant Mylen earned 30 points with only 3 pars, making 4 birdies and an eagle on the 5th hole;
– NOPGA's Brooklyn Millard made an eagle on the 12th hole.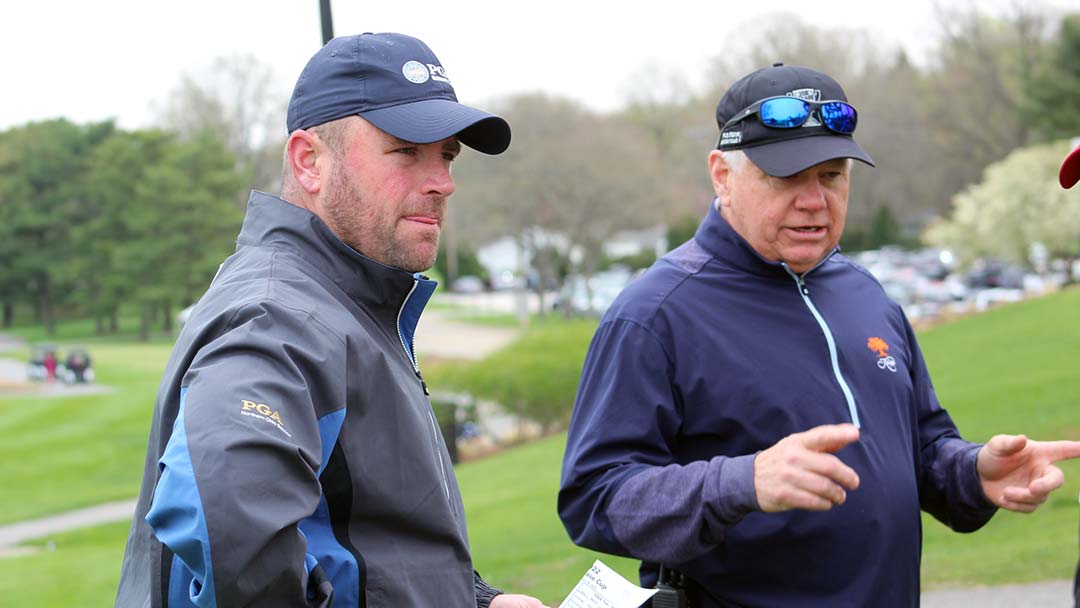 FINAL RESULTS:
2022 Joe Haase Cup
Firestone Country Club North Course, Akron
Saturday, April 30, 2022
Team Totals
Northern Ohio PGA Junior Tour 418
Central Ohio Junior Golf Academy 402
North Coast Junior Tour 358
Toledo Junior Golf Association 315
INDIVIDUAL AGE GROUP RESULTS
BOYS 17-19
Pos Total Player Team
1 36 Dunn, Dylan NOPGA
2 33 Sam, Ryan NOPGA
3 32 Cosic, Dominik NCJT
T4 31 Bridges, Ben COGA
T4 31 Chipps, Ryan NCJT
6 30 Mylen, Grant NCJT
7 28 Malicki, Connor NOPGA
T8 27 Bryan, Cooper NCJT
T8 27 Griffin, Eddie TJGA
T8 27 Seidensticker, Ryan COGA
11 26 Kish, Jordan NOPGA
12 24 Redman, Klay COGA
T13 23 Grill, Cooper TJGA
T13 23 Morgan, Ian COGA
T13 23 O'Neill, James NCJT
T13 23 Schwartz, Ethan COGA
T17 22 Porter, Michael NOPGA
T17 22 Robertson, Charlie TJGA
T17 22 Stover, Jackson NCJT
T17 22 Van Etten, Michael NOPGA
T21 20 Morgan, Jake COGA
T21 20 Swigart, Will TJGA
23 17 Harms, Nathan TJGA
24 15 Watson, Avery TJGA
TEAM TOTALS, Boys 17-19:
145 NOPGA
128 COGA
143 NCJT
109 TJGA

BOYS 16 & U:
Pos Total Player Team
1 40 Pollak, Chris NOPGA
2 34 Flores, Jack COGA
3 33 Ritter, Alexander COGA
4 30 Curtis, Liam NOPGA
T5 29 Miller, Alec NCJT
T5 29 Myers, Julian COGA
T5 29 Radtke, Zachary COGA
T5 29 Weber, Maxwell NOPGA
T9 27 Dinan, Ryan NOPGA
T9 27 Torzok, Drew NCJT
T11 26 Robertson, Ted TJGA
T11 26 Turner, Rocco NOPGA
T13 25 Barrett, Parker NOPGA
T13 25 Reis, Will COGA
15 24 Tzefronis, Charlie NCJT
T16 23 Lutz, Charlie TJGA
T16 23 Rutherford, Carter COGA
18 21 Miles, Noah TJGA
19 20 Bruning, Carson TJGA
20 18 Packo IV, Anthony TJGA
21 16 Nielsen, Sven NCJT
22 15 Reece, Joe TJGA
23 14 McKito, Aidan NCJT
24 12 Thome, Elliot NCJT
TEAM TOTALS, Boys 16 & U:
152 NOPGA
150 COGA
110 NCJT
108 TJGA

GIRLS 19 & U
Pos Total OUT Player Team
1 32 Miller, McKenzie COGA
2 30 Wong, Ella NCJT
T3 27 Donnelly, Payton TJGA
T3 27 Keplar, Audrey COGA
5 26 Millard, Brooklyn NOPGA
T6 25 Dye, Hayley COGA
T6 25 Kost, Madolyn NOPGA
T8 24 Liptak, Emily NOPGA
T8 24 Myers, Emma TJGA
T10 23 Maschke, Siena NOPGA
T10 23 Rosa, Sophia NOPGA
12 22 Hampton, Zaria COGA
T13 20 Kellon, Kandace NCJT
T13 20 McGreal, Molly NCJT
T15 18 Hayes, Aimee COGA
T15 18 Reece, Paige TJGA
T15 18 Simpson, Sydney TJGA
T15 18 Vidovic, Gracyn NCJT
19 17 Stern, Zoey NCJT
20 15 Turk, Samantha NCJT
T21 12 Burling, Emily NOPGA
T21 12 Cornwell, Morgan COGA
23 11 Gaubert, Marin TJGA
24 10 Dansack, Emily TJGA
TEAM TOTALS, Girls 19 & U:
121 NOPGA
124 COGA
105 NCJT
98 TJGA