Warren's Gina Clemente made headline news this past week at the USGA Women's Four-Ball Championship in Carrollton TX: she made an ace in qualifying then reached the semi-finals before losing an extra-holes heartbreaker to the team that eventually won this national championship.
13-year-old Clemente partnered with Avery Zweig, 14, of McKinney Texas. The two made up the youngest pair of players in the field at Maridoe Golf Club.
During the second round of qualifying on Sunday, Clemente recorded her second career hole-in-one, jarring her 7-iron shot on the 146-yard hole.
"I didn't think that it was going to go in because the greens are so firm, but it was on the pin the whole way," Zweig said of her partner Clemente's ace. "Obviously, it was a great addition to our round and helped us gain momentum to finish strong."
The ace propelled the pair to a second consecutive round of 3-under-par 69, and a share of medalist honors.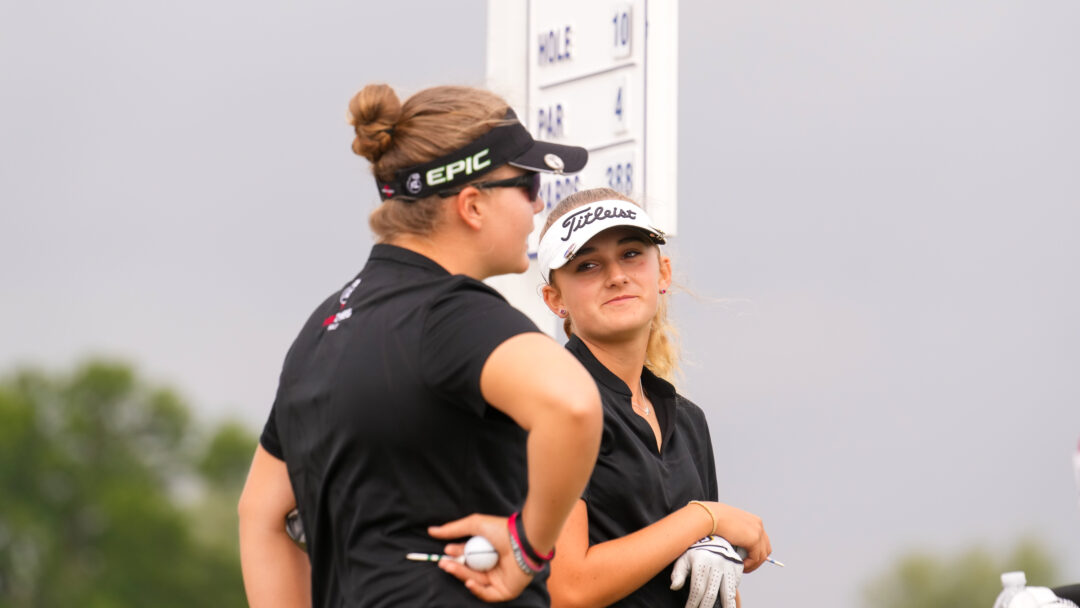 The pair won their first two matches by an identical score of 3&2, then won 1-up in the Quarterfinals.
In the Semifinals on Wednesday morning, eventual champions Savannah Barker and Alexa Saldana had a 3-up lead through 10 holes, but Clemente and Zweig fought back. They tied the match on the 17th then had a chance in overtime, eventually losing to a birdie on the second extra hole.
For reaching the semi-finals, Clemente and Zweig are now exempt into the finals field for the next two USGA Women's Four-Ball Championships…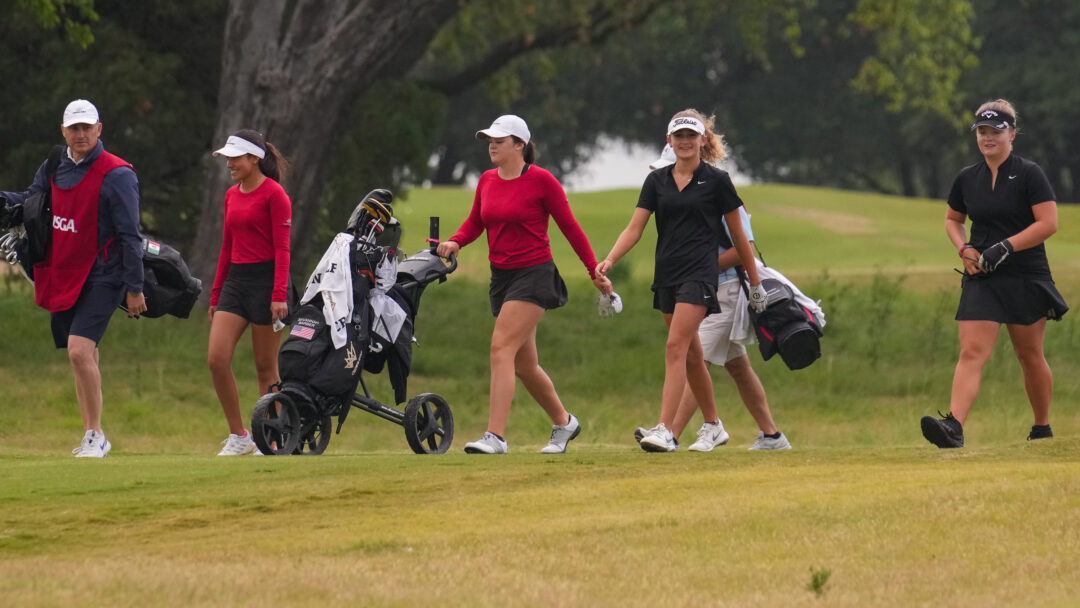 (All photos by Darren Carroll, USGA)