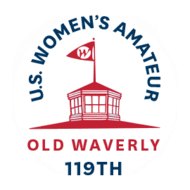 11-year old Warren, Ohio, native Gianna Clemente became the third-youngest golfer to qualify for the U.S. Women's Amateur Championship in the event's 119-year history.
Competing at Ford's Colony Country Club in Williamsburg, VA on Wednesday, July 3rd, Clemente shot a one-under 71 in her 18-hole qualifier, making birdies on three of her final five holes.
That score earned her the third and final spot at that qualifier, putting her into the U.S. Women's Amateur field at Old Waverly Golf Club in West Point, MS on August 5-11th.
Clemente will be 11 years, 4 months and 14 days old when she competes. The only competitors younger than Clemente to play in the championship were Lucy Li in 2013 and Latanna Stone in 2012, both 10 years old at the time.