Why should the national golf magazines decide which golf courses are the best or the top-ranked in our little corner of the world? After all, no one knows Northern Ohio golf courses better than Northern Ohio golfers.
So on February 1st, we're going to begin the process of creating our own annual rankings. We're going to call it the Northern Ohio Golf Top Courses list. But we're going to use a slightly DIFFERENT method to determine our best-of-the-best, and we'll add a couple of categories you won't find in the national golf mags.
DIFFERENCE #1: we're going to vote in three main list categories:
– Top 25 Northern Ohio Private Courses
– Top 25 Northern Ohio Public Courses
– Top 10 Northern Ohio Range Facilities
…plus we'll choose five Northern Ohio public course "Hot List" winners in each of the following categories:
– Best Greens
– Best Overall Course Conditions
– Best Layout/Architecture
– Best Golf Value for the Money
– Best Golf Fun Day
DIFFERENCE #2: we're going to compile our lists by tabulating votes from two different constituencies. We're going to invite a handful of local golf industry insiders to cast one set of votes, and we're going to allow every golfer in Northern Ohio to vote directly through our website. Then we'll blend those two vote totals together, weighted in equal balance, to determine the final ranking results.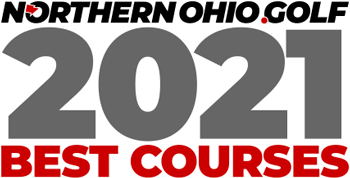 We'll open the voting on Monday, February 1st and it will remain open throughout the month of February.
Then during the first week of March, we'll announce the winners.
In preparation for this vote, next week we'll present a rundown of what Golf Digest, Golf Magazine and Golfweek currently list as their best courses in our region, just for a frame of reference. We'll also update our Course Directory to contain a complete list of all golf courses in Northern Ohio — from Youngstown to Toledo, Cleveland to Canton — so voters can see all of their options.
Then during the last week of January — right before we officially open the voting platform — we'll tell you who our selected industry insiders are, and present some of their slates of "bests" as you mull over your own picks.
This is going to be fun…