Most kids who play high school sports get to experience 'the crowd'.
Play high school basketball or football, even at a small school, and the stands for a game will be full of parents and classmates, family and friends. The players in those sports get to hear the cheers of the crowd and enjoy the rush of adrenaline. That big-game feeling makes all the hours of practice time, training and sacrifice worthwhile.
High school golfers rarely get that same experience.
The attendance at most matches is just the players and coaches. A couple parents may show up for Sectionals, a few more at Districts. When a player or team makes it to Columbus to play in the state championship, then they get to feel the crowd. But those state championship players represent a small sample size of all high school golfers.
Dave Archer, the third-year varsity golf coach at Revere High School in Richfield, recognized that his players didn't get the same level of attention or recognition as the players in other sports. So he did something about it.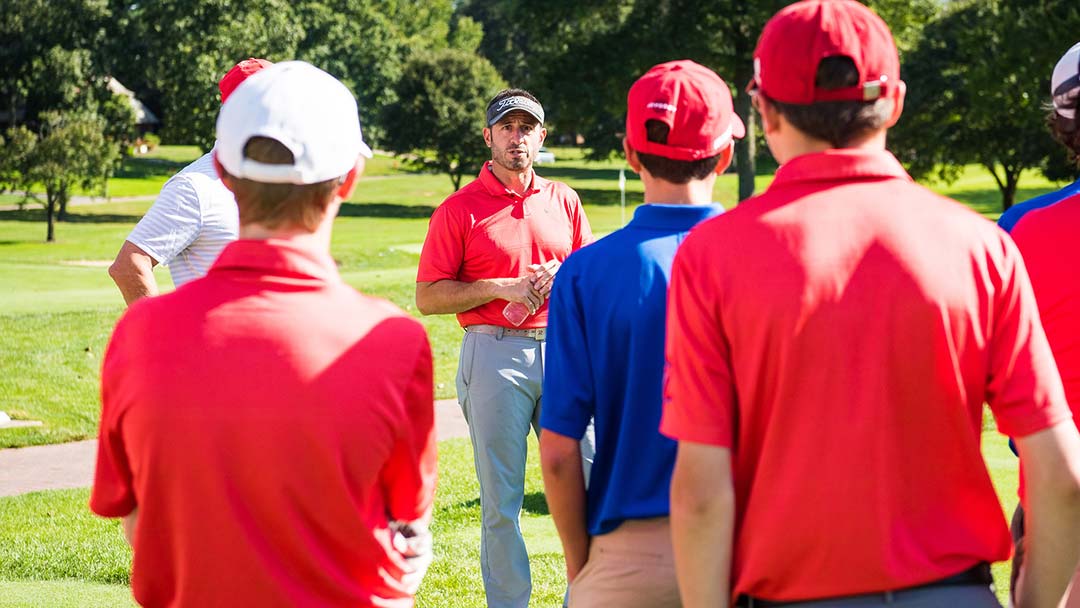 Last August, Dave petitioned the members at Fairlawn Country Club, which is his club and the home course for the Revere Minutemen, to help host a Friday Night Lights style golf event, where parents and classmates, family and friends, could come out to the course and cheer on his players.
In his letter to the club making the request, Archer made it clear to the membership that the idea for this event was all about the kids.
"Please know that I ask for no money, but rather for the donation of a small amount of your time to help make this an experience our boys won't soon forget," the letter said. "I will be working with Copley Golf Coach, Doug Boerema, whose team also calls FCC home, to incorporate their team into this event."
To say that the Club, the administrators from both schools, and the community embraced the event would be an understatement. The event was held in September of last year, and it was a huge success.
"We ended up with roughly 200 patrons in attendance," said Archer. "A large part of that group created a gallery around the course, watching, following and cheering during our nine hole exhibition event."
The players loved it.
"Our boys were beside themselves," Archer shared. "They bring up Friday Night Lights every time I see them. I've heard about it from parents and others in the community a dozen times or more this off season."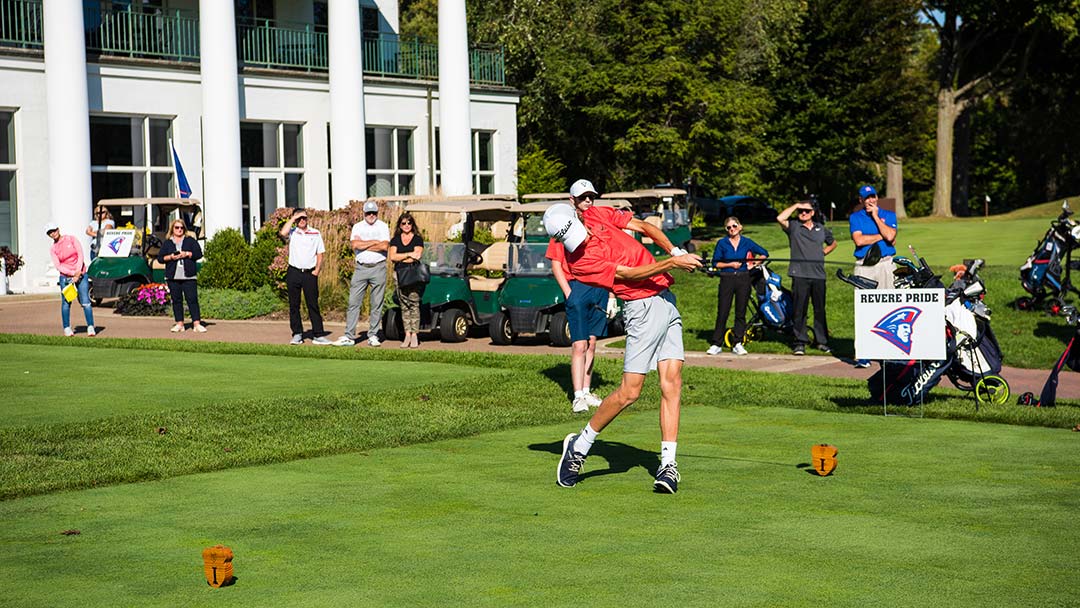 When word got out about the success of the exhibition and the crowd it generated, a number of local coaches reached out to Archer to find out what he had done and how he set it up. Other coaches are now contemplating the idea of doing their own version of Friday Night Lights Golf for their teams.
Archer and Boerema plan to bring the second edition of their Friday Night Lights Golf event back to Fairlawn Country Club again in 2022, to celebrate the players on their Revere and Copley golf teams. This time, the girls team will join in, too.
"This year's event will be held on Friday, August 26th with our first tee time at 4:30p. Everyone is welcome. We encourage everyone from the community to come out and root on the players at the first tee, then follow along for as many holes as you'd like. Feel free to wear Revere red/blue or Copley navy/gold in support of our young golfers, too."
Magnificent.
High school golfers in Northern Ohio deserve the same recognition for their athletic efforts as basketball and football players.
And high school golf in Northern Ohio is certainly better because of Dave Archer.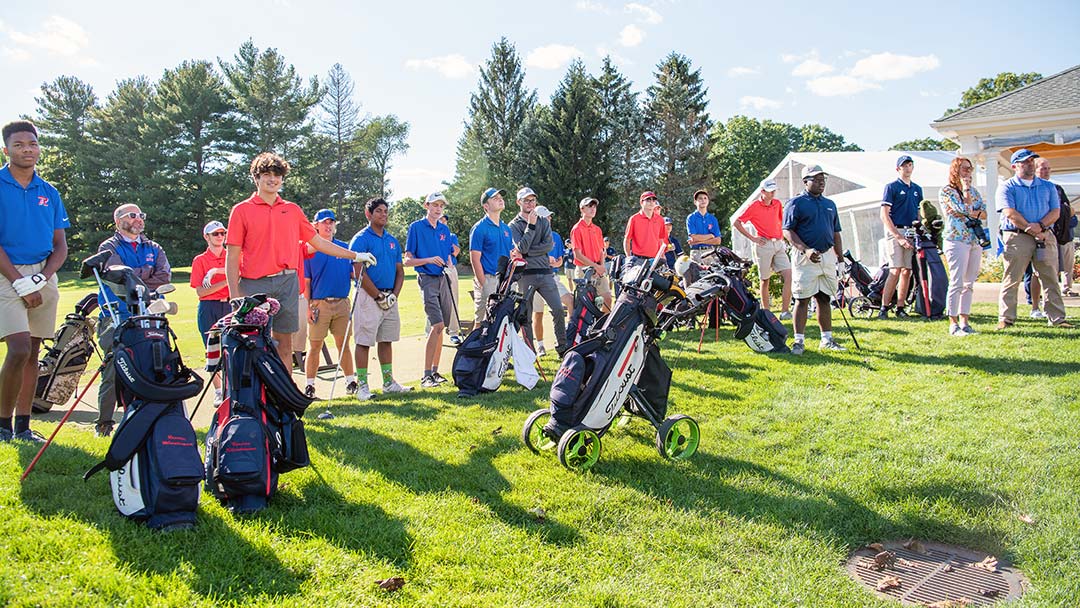 — photos by Ryan Dolce, Dolce Images
POSTSCRIPT: It's worth sharing another paragraph of Archer's letter that went to the members of Fairlawn Country Club. Because his words show how high school golf can be win-win for both the players and the host course or club:
"Many of you may not know that our boys continually make every effort to better the club.
– We regularly walk the fairways filling divots as well as fixing ball marks on the greens (must fix three each before moving on) during open golf on Monday nights.
– No less than six of our boys were a part of the FCC caddy program this summer.
– We order our shirts, balls, and commonly have our boys order clubs and other items through the FCC pro-shop, a benefit to both sides.
I regularly remind the boys that…we must treat the club as if it were our own."