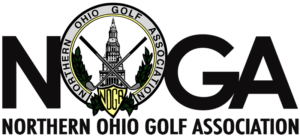 The competition moves to Spyglass Hill on the Monterey Penisula as 2-player teams of NOGA members compete in the Febuary 2021 edition of the NOGA 1899 Four Ball Tournament!
At registration, teams choose between the Scratch Division (gross better ball scores only with Seniors age 55+ moving up a tee box) or the Net Division (85% of each player's GHIN handicap to be applied).
Entry fee is $190 per team paid through the NOGA tournament website. That entry fee covers both the greens fees at 1899 and the tournament prizes; about $80 of each player's entry fee will go into the prize pot.
NOGA will notify 1899 of each registration, and 1899 will email a Trackman event invite to the participants to create a Trackman profile and book a day/time to play.
Have additional questions? Call the Northern Ohio Golf Association at 440-686-1070 or email noga@noga.org.