TIES COST NOPGA DEARLY IN OHIO CUP LOSS; SOPGA LEAVES BARRINGTON WITH THE BRASS

In other years at other venues, there have been other losses that hurt.
But the 16.5 to 15.5 loss in the 26th Ohio Cup Matches at Barrington seems to hurt a little more, striking the collective nerve that runs throughout the players and captains on the Northern Ohio PGA Section team.
It did not take long for the triumvirate of Captain Gary Robison and assistants Mitch Camp and Tom Waitrovich to analyze the second straight loss to the Southern Ohio PGA.
It was the ties. The damn ties during Tuesday's second round (foursomes) that, in Robison's words, "came back to bite his team on the backside" during the final round singles matches on Wednesday.
"This should hurt," Waitrovich said in a post-match team gathering. "This should hurt a little bit."
It's not that the team lost that stung, although it certainly contributed to the somberness. It was how it lost, giving away possible victories – worth one point to zero for the opponents — on Tuesday that turned into ties, awarding each team with one-half a point. One half of a point never seemed so large.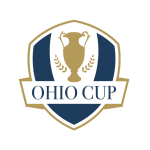 "We talked about it in our first meeting on Monday," Robison said. "We talked about not getting ties. The guys played real hard and hung in there but we let it get away from us. We had 'em. You know it's gonna come down to being close (at the end) and all those half-points mean so much."
At one point on Tuesday, the NOPGA had a 7-1 lead but the North closed hard winning 4.5 points to 3.5 for the hosts. The NOPGA had a 7.5 to 6.5 lead after Adam Lewicki and Jaysen Hansen posted a 2-and-1 victory over Mike Auterson and Joe Moore in Foursomes. Three of the next four matches ended in ties, with the teams of Randy Dietz and Cory Kumpf along with Mitch Camp and Tom Atchison delivering wins.
Instead of a possible 10.5 to 5.5 lead, it was 9-7 at the end of the day as the SOPGA teams of Ricky Denny–Chris Muse, Anthony Andrews–Craig Goldsberry and Chase Wilson–Jeff Olson earned ties.
Still, the NOPGA had its chances in Wednesday's 16 singles matches. Similar to last year at the Pinnacle Golf Club, when the NOPGA's winning streak was snapped at four, the SOPGA had the upper hand. It won six of the first seven and seven of the first nine singles matches and finished with a 9.5 to 6.5 edge in points.
It marked the second straight year the SOPGA rallied to win the two-day event. The NOPGA had a 4.5 to 3.5 lead after Tuesday's Fourball matches and led 9-7 after the Foursomes.
The good news is that the NOPGA still leads the series, 16-10, as it heads south in 2023.
Assistant captain Bob Sowards (Kinsale Golf and Fitness Club) led the SOPGA with three victories, including a 3-1 win over Jaysen Hansen (Beechmont CC) in the opening match on Wednesday.
Sowards, a multiple time winner of the Ohio Open, was the only SOPGA member to produce three points, but Andy Montgomery (Kinsale Golf and Fitness Club) and Olson (Golf Club of Dublin) won 2.5 points and Tim Krapfel (Bel-Wood CC), Denny (Jamaica Run) and Wilson, another Ohio Open champion provided 1.5 points.
The NOPGA was led by Dietz (Windmill Golf Center) and Senior Tom Atchison (PGA Life Member), each of whom won all three of their matches. Kumpf (Brookside Country Club) won 2.5 points and Camp (Club Walden) won two.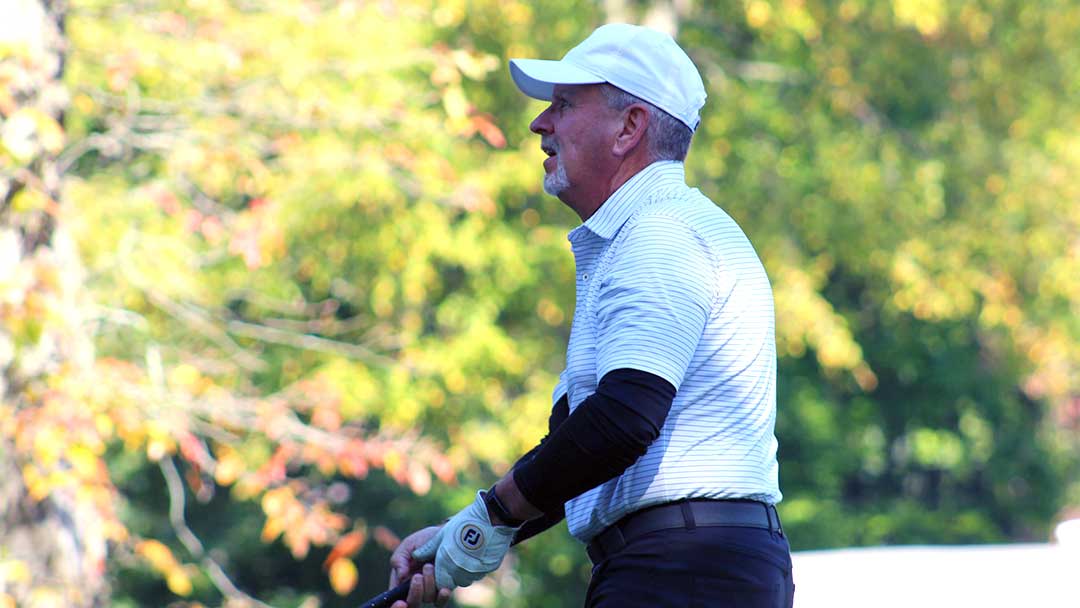 Sam Arnold (Vineyard Golf Course), Anthony Andrews (Blue Ash Golf Course), Michael Thomas (Vineyard Golf Courses), Danny Sorgini (Blacklick Woods Golf Course), and Chris Muse (Kinsale Golf and Fitness Club) joined Sowards, Denny, Krapfel and Olson in winning singles matches.
Atchison and Dietz were joined by Tony Adcock (Seven Hills), Darin deLelys (Westfield), host pro Mark Sierak and Rob Moss (Pepper Pike) as singles winners.
When asked if the pendulum had swung in his team's favor, SOPGA Captain Ken Corliss said, "Well, we've won two years in a row but I wouldn't say that. These matches are always so close. But to come up North and win in their territory, it's tough. We just had two days of great golf on both sides, but for us to only be down by two points after the second round was huge. And the ties we got on Tuesday were big."
No arguing that.