Solon native and former Ohio University golfer Zach Mandry started off hot on the back nine in the morning wave at Westfield Country Club's North Course on Thursday, then parlayed that hot start into a medalist finish at the 2023 U.S. Open Local Qualifying Tournament for the Greater Cleveland area.
Mandry made four birdies in his opening nine 32 on the back side. He added another birdie at the par-4 7th to get to 5-under par on the day. A missed par putt from five feet at the last was his day's only blemish, but the 4-under par total of 66 was still good enough to qualify, and for victory.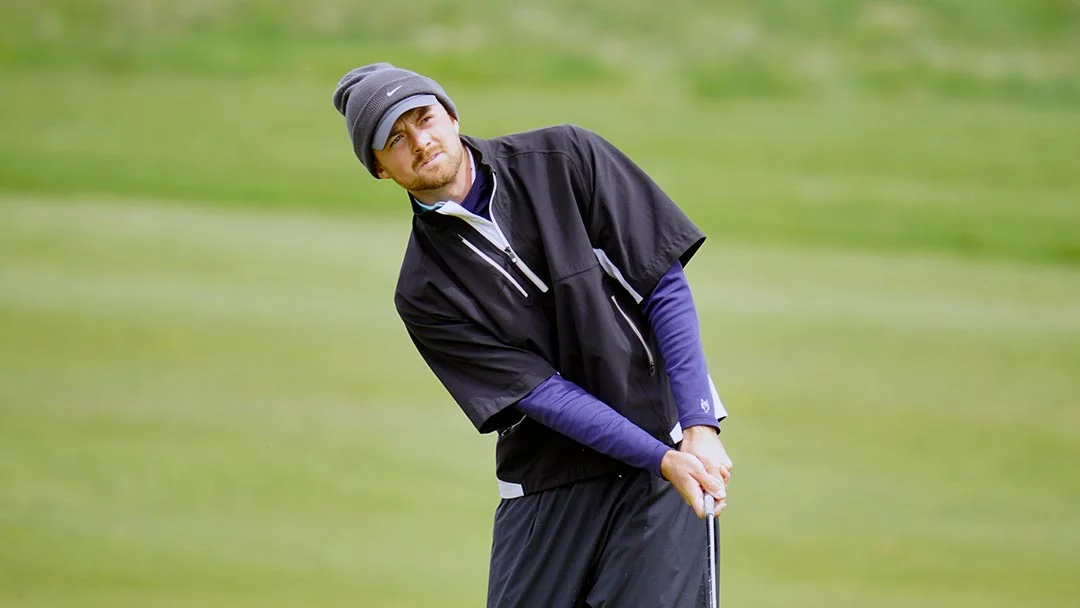 Former Youngstown State golfer Ken Keller also went out early on Thursday, posting a 3-under par 67 to earn one of the six available qualifying spots. Keller made five birdies on the day against two bogeys, burning the edge for birdie with his putt to tie at the last.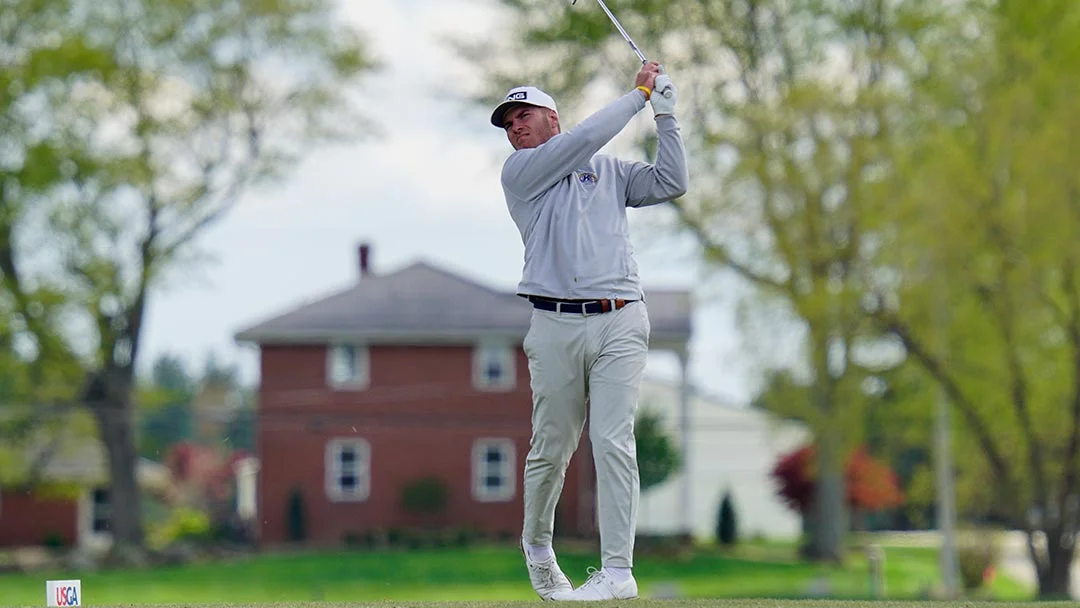 In the afternoon wave, Kent State sophomore Bryce Reed earned his entry into Sectional Qualifying by playing his front nine in even par, then kicking it into gear on the back side with birdies on three of his last five holes. That's closing. T2, 67.
Reigning Ohio Open Champion Jordan Gilkison, also a Kent State sophomore, was outside the cut line heading into his final two holes at Westfield North. He made birdie at both to qualify with a 68. The first of those birdies came courtesy of a 40-yard pitch-in on the brutally long, into-the-wind par-4 17th hole. That unlikely make was followed by an incredible up-and-down for birdie on the par-5 18th, lofting a wedge from well left of the green, dropping the flop over a gaping bunker to within 3 feet.
The final two players to earn berths into Sectional Qualifying came via playoff, as three players finished at 1-under par 69 with just two spots remaining.
Canton pro Logan Lagodich played solidly, posting two birdies against one bogey in the morning wave to finish at 69.
Beijing, China's Yuqi Liu, a sophomore golfer at the University of Michigan, had a great chance to avoid the playoff, sitting at 1-under par with his ball in front of the par-5 18th in two. But he misplayed the distance on his pitch and made par to finish at 69.
Malone's Connor Curry also finished with a 69, a roller-coaster affair of four birdies and three bogeys.
On to a playoff starting at the par-4 10th, albeit a short one.
Off the tee, Curry hooked his drive into the left rough, leaving a tough play on the hillside. Lagodich and Liu both drove it solidly into the middle fairway. The best Curry could manage was a shot into the front bunkers, finishing up against a steep lip to a back-right hole location. He had no play. Lagodich and Liu both hit the green with their second shots. Curry chunked out, missed his long par putt, and that was that. Two simple two-putts, and Lagodich and Liu were through.

FINAL RESULTS: United States Golf Association
2023 U.S. Open Local Qualifying Tournament – Cleveland
Westfield Country Club North Course, Westfield, Ohio
Thursday, May 4, 2023
GOLF GENIUS HOLE-BY-HOLE SCORING >
QUALIFIERS:
1 Zach Mandry 66
T2 Ken Keller 67
T2 Bryce Reed 67
4 Jordan Gilkison 68
T5 Logan Lagodich 69
T5 Yuqi Liu 69
ALTERNATES:
T5 Connor Curry 69 First Alternate
T8 Blake Sattler 70 Second Alternate
DID NOT QUALIFY:
T8 Sean McGuire 70
T8 Nick Piesen 70
T8 Max Watson 70
T8 Jacob Tarkany 70
T8 Dylan Van Fossen 70
T8 Chad Gehres 70
T15 Darrin Vaughan 71
T15 Lucas Murray 71
T15 John Bernatovicz 71
T15 Tyler Sabo 71
T15 Cole Corder 71
T15 Conor Mead 71
T21 Adam Lewicki 72
T21 Trevor Cohen 72
T21 Bradley Chill Jr. 72
T21 Mike Stone 72
T21 Neal Shipley 72
T21 Chase Wilson 72
T27 Nolan Marks 73
T27 Bradley Thornton 73
T27 Gavin Gress 73
T27 Jeff Mallette 73
T27 Andrew Bailey 73
T27 Jake McBride 73
T27 Antonio Bodziony 73
T27 Nick Carlson 73
T27 Blake White 73
T27 Logan Bratsch 73
T27 Josh Veith 73
T38 Austin Graham 74
T38 Trevor Bright 74
T38 Tyler Light 74
T38 Brandon Nowery 74
T38 Joe Puch 74
T43 Cory Kumpf 75
T43 Jordan Kish 75
T43 Josh Nagy 75
T43 Tyler Mccormick 75
T43 Tyler See 75
T43 Ari Papadopoulos 75
T43 Christian Tomak 75
T43 Ryan Norkin 75
T43 Cory Gasaway 75
T43 Ryan Chipps 75
T43 Ryan Yip 75
T43 Cole Cisco 75
T43 William Mckinley 75
T56 Julian Dugan 76
T56 Andrew Malkus 76
T56 Ian Hardesty 76
T56 Christopher Walker 76
T56 Ben Silverman 76
T56 Joey Kurtz 76
T56 Carlos Adkisson 76
T56 Jason Garnet 76
T56 Chasen Poole 76
T56 Kirk Stucke 76
T56 CG Mercatoris 76
T67 Dean Upholzer 77
T67 David Howser 77
T67 Michael O'Leary 77
T67 Blake Shienkaruk 77
T67 David Reiter Jr 77
T67 Patrick Carruth 77
T67 Max Crookston 77
T67 Mark Scott Jr 77
T75 Jeffrey Blechschmidt 78
T75 Ben Hogan 78
T75 Matthew Jeffries 78
T75 Ben Skripac 78
T75 Ross Teeter 78
T75 Nicklaus Pidgeon 78
T75 Caleb Stimmel 78
T75 Gavin Kruchan 78
T75 Zachary Radtke 78
T75 Logan Cook 78
T85 Connor Malicki 79
T85 Cody Maclean 79
T85 Trace Gibson 79
T85 Wil Campbell 79
T85 James Henderson 79
T85 Collin Hoops 79
T85 Colin Mccree 79
T92 Jessi Roe 80
T92 Jesse Fox 80
T92 Timothy Ailes 80
T92 Carter Budreau 80
T96 Garrett Meeks 81
T96 Connor Ritter 81
T98 Jake Ryan 82
T98 Michael Rutter 82
T98 Braden Herstich 82
T98 Adam Thomarios 82
102 Colton Vincelette 83
103 Colton Gress 86
104 Nathanael Matthews 88
T105 Parker Barrett 89
T105 Justin Krotine 89
DNF Jay Schiffbauer DNF
NS Robert Stoops NS