Vanessa Borovilos of Toronto shot 34-34 at Portage Country Club to earn medalist honors at the 74th U.S. Girls Junior Qualifier with a 3-under par round of 68.
Borovilos is coming off a Quarterfinal appearance last week in the U.S. Women's Four-Ball with partner Cara Heisterkamp of Westlake. They fell in the quarterfinals 3 & 2 to eventual champions Gianna Clemente and Avery Zweig.
Celina Yeo was the only other golfer in the field to finish under par, shooting a round of 69 to finish in solo second place.
Isabella Goyette of Medina shot a 73 (+2) to earn first alternate position.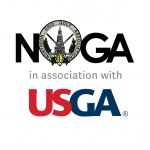 FINAL RESULTS: United States Golf Association
2023 U.S. Junior Girls Qualifying Tournament
Portage Country Club, Akron
Thursday, May 25, 2023

QUALFIERS:
1 Vanessa Borovilos, Toronto, Ontario 68 Medalist
2 Celina Yeo, London, Ontario 69 Qualifier
ALTERNATES:
3 Isabella Goyette, Medina, Ohio 73 1st Alternate
4 Ella Weber, Burlington, Ontario 74 2nd Alternate
DID NOT QUALIFY:
T5 Elizabeth Ryu, Dublin, Ohio 75
T5 Ryan Donaldson, Mcalpin, Florida 75
T7 Clare Yeazell, West Chester, Ohio 76
T7 Katie Carman, Lexington, Kentucky 76
T7 Audrey Ryu, Dublin, Ohio 76
T7 Alyssa Zhang, Allison Park, Pennsylvania 76
T11 Gracie James, Pataskala, Ohio 77
T11 Gianna Reginelli, Broadview Heights, Ohio 77
13 Skylar Dean, Lewis Center, Ohio 78
T14 Siena Maschke, Cleveland, Ohio 81
T14 Anna Coccia, New Albany, Ohio 81
T14 Peyton Costabile, Ayr, Ontario 81
T17 Mckenzie Miller, Hilliard, Ohio 82
T17 Elisabeth Borsheim, Bradenton, Florida 82
T19 Saylor Wharff, Marietta, Ohio 83
T19 Calli Reed, Fairview Park, Ohio 83
21 Emily Young, Tecumseh, Ontario 84
T22 Gracyn Vidovic, Aurora, Ohio 85
T22 Brooklyn Millard, Aurora, Ohio 85
24 Kristina Ma, Columbus, Ohio 86
25 Madolyn Kost, Kent, Ohio 88
26 Elle Furrow, New Albany, Ohio 89
T27 Anna Machamer, Canal Winchester, Ohio 90
T27 Olivia Baker, St. Clairsville, Ohio 90
29 Cammy Reed, Fairview Park, Ohio 91
30 Mia Ginnetti, Rocky River, Ohio 97