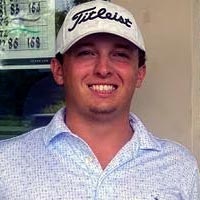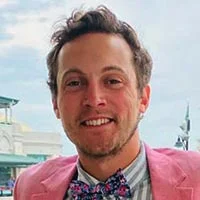 Caleb Westfall + Avery Green of Springfield, Ohio (near Dayton) shot a sizzling 14-under par 92 in the 27-hole 2023 Turkeyfoot Fall 2-Player Jumble on Saturday, winning the event by two shots.
Westfall, a Mechanicsburg High School graduate and current Assistant Golf Coach, played golf at the University of Findlay and is working on his MBA there. This summer, he won the fifth of five straight Springfield City Championships. Green played golf at Northern Kentucky University, graduated last year, and works for Authorized Grain Service.
Josh Prok + Kevin Miller finished in second place, two shots behind at 12-under par total. Prok + Miller matched Westfall + Green in the Scramble nine segment at 6-under par 29, but finished behind the eventual winners by one shot in both the Better Ball and Alternate Shot segments.
Dave Oates + Vaughn Snyder and Brian Smith + Ryan Stefanski finished in a tie for third place, another two shots back.
Green + Westfall jump-started their day with an eagle-2 on the par-4 fifth hole, good for a skin. They cashed in each of the three jumble segments. All totaled, they earned a tidy $1,538 on the day.
Smith + Stefanski won the Better Ball segment at 6-under par 30, which included an eagle-2 on par-4 11th hole, good for a skin there. They were ahead of the leaders by one shot after the Scramble and Better Ball segments, but faded on the Alternate Shot nine. Still, they earned the second-largest payout of the day at $1,205 total.
Prok + Miller totaled the next best, at $965.
During the Alternate Shot segment on the Water Nine at Turkeyfoot, Glockner made a hole-in-one on the downhill par-3 23rd hole, his first ace ever.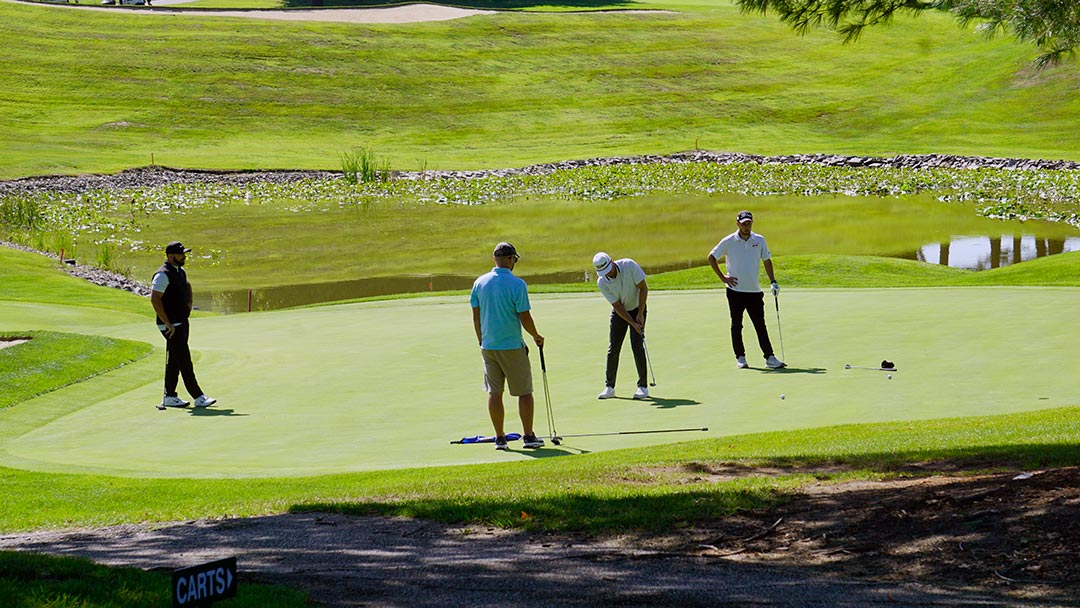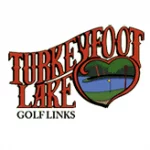 FINAL RESULTS:
2023 Turkey Fall 2-Player Jumble
Turkeyfoot Lake Golf Links, Akron
Saturday, September 16, 2023

OVERALL RESULTS:
Green/Westfall 29 – 32 – 31 = 92 $900.00
Prok/Miller 29 – 33 – 32 = 94 $700.00
Oates/Snyder 31 – 34 – 31 = 96 $550.00
Smith/Stefanski 30 – 30 – 36 = 96 $550.00
Simpson/Krivanek 32 – 33 – 32 = 97 $425.00
Blackburn/Garswood 33 – 32 – 32 = 97 $425.00
Trier/Beebe 33 – 31 – 35 = 99 $325.00
Cutlip/Schustrich 33 – 32 – 34 = 99 $325.00
Wild/Spino 32 – 35 – 32 = 99 $325.00
Crewse/Vincelette 35 – 34 – 31 = 100 $75.00
Diebold/Canter 35 – 33 – 32 = 100 $75.00
DeLorenzo/Lloyd 34 – 34 – 33 = 101
Freeman/Trzebuckowski 32 – 33 – 36 = 101
Kloetzer/Karamas 35 – 34 – 32 = 101
Lahnan/Areddy 35 – 33 – 33 = 101
Loftin/McCauley 34 – 33 – 35 = 102
Rodemoyer/Murdray 33 – 34 – 35 = 102
Mannarino/Wichie 36 – 34 – 32 = 102
Livak/Sinclair 31 – 38 – 33 = 102
Deichert/Lambert 35 – 33 – 34 = 102
Bartruff/Anderson 31 – 36 – 35 = 102
Winkel/Simon 37 – 36 – 30 = 103
Chesko/Seftas 36 – 35 – 34 = 105
Karic/Suntala 37 – 33 – 36 = 106
Wagner/Bresnan 34 – 36 – 37 = 107
Toth/Arman 33 – 35 – 39 = 107
Decheco/Heimling 33 – 35 – 39 = 107
Thiron/Kachurchak 33 – 34 – 41 = 108
Diamond/Diamond 34 – 35 – 39 = 108
Martin/Stack 37 – 35 – 36 = 108
Blaze/Sinarini 33 – 38 – 39 = 110
Boardman/Mongiardo 38 – 36 – 36 = 110
Thornton/Glockner 37 – 35 – 39 = 111
Ondrus/Saunders 40 – 36 – 35 = 111
Monter/Monter 37 – 38 – 36 = 111
Warren/Watkins 36 – 38 – 37 = 111
Martina/Garwood 33 – 39 – 40 = 112
Sheak/Craft 35 – 37 – 41 = 113
Ellison/Copeland 34 – 37 – 44 = 115
Zinkhon/Vasu 40 – 35 – 42 = 117
Camp/Truman 40 – 40 – 40 = 120
Johnson/O'Boyle 37 – 40 – 47 = 124
Duncan/Honkala 41 – 43 – 48 = 132
SCRAMBLE TOP SCORES:
Green/Westfall 29 $265
Prok/Miller 29 $265
Smith/Stefanski 30 $100
SCRAMBLE SKINS: $235 ea
Green/Westfall – Eagle 2 on Hole #5
Loftin/McCaulley – Eagle 3 on Hole #7
BETTER BALL TOP SCORES:
Smith/Stefanski 30 $320
Trier/Beebe 31 $210
Green/Westfall 32 $33
Blackburn/Garswood 32 $33
Cutlip/Schustrich 32 $33
BETTER BALL SKINS: $235 ea
Smith/Stefanski – Eagle 2 on Hole #11
Deichert/Lambert – Eagle 3 on Hole #16
ALTERNATE SHOT TOP SCORES:
Winkel/Simon 30 $320
Green/Westfall 31 $105
Oates/Snyder 31 $105
Crewse/Vincelette 31 $105
ALTERNATE SHOT SKINS: $155 ea
Thornton/Glockner – HOLE-IN-ONE on Hole # 23
Freeman/Trzebuckowski – Eagle 2 on Hole #24
Trier/Beebe – Eagle 3 on Hole #27