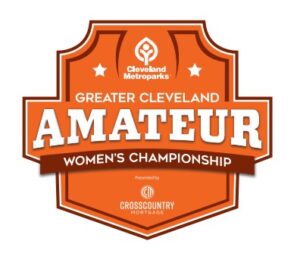 A field of 16 golfers teed off in the resurrected Women's Greater Cleveland Amateur Championship on Saturday morning at Manakiki Golf Course.
Youngstown State senior Puthita Khuanrudee and Cleveland State sophomore Mandie Ruminski both shot 3 over par 75 to tie for first place.
In a sudden death playoff, Khuanrudee birdied the second hole to take the title.
Mallory Etcheberry, a University of Akron grad, and Lizzie Saur, a Youngstown State sophomore, tied for third place with scores of 79.
Cleveland Metroparks Golf would like to thank those who participated and those who supported the event, enabling us to return the Women's Greater Cleveland Amateur to our schedule.

FINAL RESULTS: Cleveland Metroparks Golf
2022 Women's Greater Cleveland Amateur Championship
Manakiki Golf Course, Willoughby Hills, Ohio
Saturday, August 20, 2022
Puthita Khuanrudee 37 – 38 = 75 $350.00 (won playoff)
Mandie Ruminski 37 – 38 = 75 $200.00
Mallory Etcheberry 39 – 40 = 79 $75.00
Lizzie Saur 38 – 41 = 79 $75.00
Amanda Baker 42 – 38 = 80
Tegan Smith 41 – 39 = 80
Olivia Swain 38 – 42 = 80
Sabrina Coffman 42 – 39 = 81
Rafaella Geoffre 42 – 40 = 82
Jennifer Irwin 40 – 42 = 82
Colleen Groomes 42 – 41 = 83
Lexi Knight 43 – 41 = 84
Terra Mormile 44 – 46 = 90
Natalie Byron 53 – 47 = 100
Christina Tomba 55 – 49 = 104
Robin Brantley 61 – 63 = 124