It's the trickiest format at one of the trickiest tree-lined golf courses in Northern Ohio, and going bogey-free against both is an accomplishment.
The Broadview Heights team of Justin Trzebuckowski and Zoran Karic won the 2022 edition of the Joe Ungvary Sr. Memorial Jumble at Good Park Golf Course in Akron with a bogey-free score of 8-under par 63 to win by one shot.
They scored 3-under par 21 in the scramble which included a shared eagle skin at the par-5 second, a 2-under par 21 in better ball which tied them for first in that segment, and a sizzling 3-under par 21 in alternate shot, a segment they won by two shots.
In total, Trzebuckowski and Karic pulled down a tidy $1,091 for their efforts.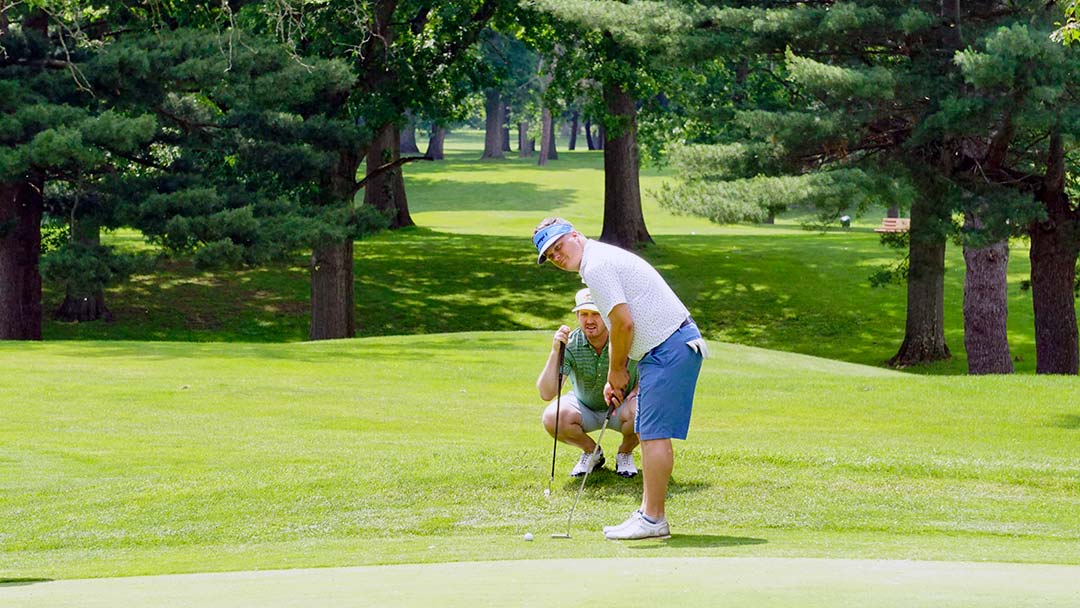 New Albany's Daniel Martina and Columbiana's Nate Garwood took solo second place at 64. Their total score reached the 8-under par plateau during the proceedings, but a bogey left them one shy of a share. They cashed in all three segments, including a T2 in scramble, a T1 in better ball and a T2 in alternate shot. The earned $782 for their finishes.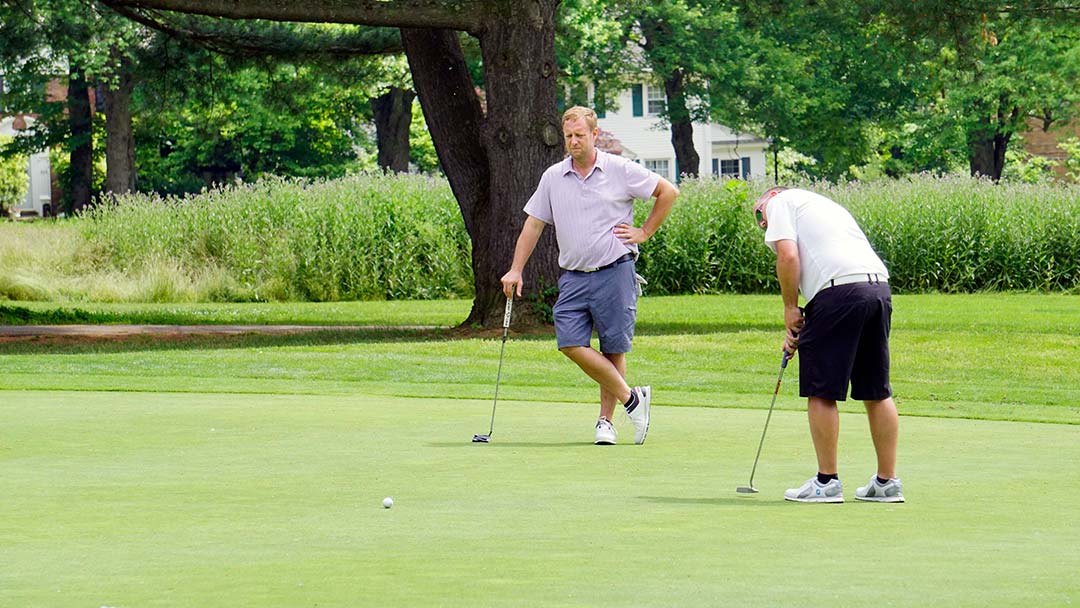 Looking for a four-peat in the Ungvary after having won or tied for first place in each of the last three years, Cantonites Dave Oates and Vaughn Snyder had to settle for third place this year with a 5-under par 66. They managed a T2 in alternate shot as well.
Mike Simpson and Bobby Spino raced to the front of the pack in the first six holes of scramble, shooting a 5-under par to win that segment. But they struggled in alternate shot to fall off their initial blistering pace.
Thank you to Tim Davis and daughter Kristin for running another successful Joe Ungvary Sr. Memorial, and kudos to the staff at Good Park as the golf course was in fine condition.

FINAL RESULTS:
2022 Joe Ungvary Sr. Memorial Jumble
Good Park Golf Course, Akron – Par 71
Saturday, June 11, 2022
OVERALL RESULTS:
Justin Trzebuckowski / Zoran Karic 21 – 21 – 21 = 63 $550
Nate Garwood / Daniel Martina 20 – 21 – 23 = 64 $450
Dave Oates / Vaughn Snyder 21 – 22 – 23 = 66 $350
Ken Koprevic / Shayne Bishop 22 – 22 – 24 = 68 $200
Kurt Peterson / Jeff Thrams 21 – 24 – 23 = 68 $200
Ty Kovach / Allen Freeman 23 – 21 – 24 = 68 $200
Out of the Money:
Brown/Belcher 20 – 23 – 26 = 69
Schustrich/Matthews 22 – 23 – 24 = 69
Spino/Simpson 19 – 24 – 26 = 69
Fiest/Fleming 23 – 22 – 25 = 70
Schrader/Hudkins 23 – 23 – 24 = 70
Gasser/Hepner 22 – 24 – 24 = 70
Wild/Stefanski 21 – 23 – 26 = 70
Crewse/Lambos 20 – 24 – 26 = 70
Marr/McBride 23 – 22 – 25 = 70
DeCheco/Frey 22 – 24 – 25 = 71
Ungvary/Griffith 24 – 22 – 26 = 72
Jones/Kirk 22 – 24 – 26 = 72
Luckenbaugh/Byers 21 – 24 – 27 = 72
Levengood/Miller 22 – 24 – 26 = 72
Clendenin/Blackburn 23 – 23 – 26 = 72
Cea/Bell 23 – 24 – 25 = 72
Lahnan/Miller 23 – 24 – 25 = 72
Sotka/Anagnost 22 – 24 – 27 = 73
Trier/Beebe 24 – 24 – 25 = 73
Canter/Diebold 22 – 23 – 29 = 74
Kloetzer/Arman 21 – 23 – 30 = 74
Mendoza/Schneider 23 – 24 – 28 = 75
Jadchew/Johnson 23 – 25 – 27 = 75
Durban/Durban 24 – 24 – 28 = 76
Prok/Drukenbrod 22 – 26 – 28 = 76
Cutlip/Marsinek 23 – 24 – 29 = 76
Cutlip/Stormer 23 – 23 – 30 = 76
Skidmore/Downing 22 – 26 – 28 = 76
Fricker/Lowry 24 – 23 – 29 = 76
Wilson/Rybka 24 – 26 – 29 = 79
Toth/Marozzi 25 – 27 – 27 = 79
SCRAMBLE WINNERS HOLES 1-6:
Spino/Simpson 19 $250
Garwood/Martina 20 $83
Brown/Belcher 20 $83
Crewse/Lambos 20 $83
SCRAMBLE SKINS: $125 ea (least tied)
Brown/Belcher – Eagle 3, Hole 2
Trzebuckowski/Karic – Eagle 3, Hole 2
BETTER BALL WINNERS HOLES 7-12:
Trzebuckowski/Karic 21 $166
Garwood/Martina 21 $166
Kovach/Freeman 21 $166
BETTER BALL SKINS: $250
Kloetzer/Arman – Birdie 2, Hole 9
ALTERNATE SHOT WINNERS HOLES 13-18:
Trzebuckowski/Karic 21 $250
Garwood/Martina 23 $83
Oates/Snyder 23 $83
Peterson/Thrams 23 $83
ALTERNATE SHOT SKINS: $250
Blackburn Jr./Clendenin Birdie 3, Hole #18