After a stormy morning, South Florida's Melanie Greene shot 68 with six birdies to claim medalist honors at the 122nd U.S. Women's Amateur Qualifier at Lake Forest Country Club on Tuesday.
Greene used a 33 on the front nine to propel her to shoot the stellar 68.
"It was good," "It was a good overall day," Greene said. "To start the front bogey free was excellent and heading to the back was a little more nerve wracking but I just kept the pressure on throughout the day. It was fun."
Greene also qualified for the U.S. Women's Open in early June.
Brooke Rivers and Rianne Mikhaela Malixi each shot a round of 3-under par 69 to qualify in the second and third spots.
The fourth spot went to Katie Li a with a birdie on the first playoff hole after bouncing back from a double bogey on her 18th hole. Jenn Davis and Vanessa Zhang secured the first and second alternate spots.
The 122nd U.S. Women's Amateur will take place from August 8-14 at Chambers Bay Golf Course in University Place, Washington.
— Justin Golba, NOGA/USGA Communications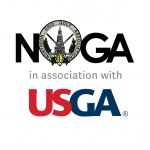 FINAL RESULTS: United States Golf Association
2022 U.S. Women's Amateur Qualifying Tournament – Cleveland
Lake Forest Golf Club, Hudson
Tuesday, July 5, 2022

QUALIFYING PLAYERS:
Melanie Green 68
Brooke Rivers 69
Rianne Mikhaela Malixi 69
Katie Li 70
DID NOT QUALIFY:
Jenn David 70 1st Alternate
Vanessa Zhang 70 2nd Alternate
Mimi Burton 70
Olivia Hochschwender 71
Anna Claire Bridge 71
Caitlin Peirce 71
Sabrina Coffman 72
Delia Gibbs 72
Danae Rugola 73
Rylea Marcum 73
Ana Maria Jimenez Rios 73
Paighton Masterson 73
Caroline McConnell 73
Rebecca Dinunzio 73
Jill Schmitmeyer 74
Rylee Suttor 74
Anna Watson 74
Kyleigh Dull 76
Bailey Davis 76
Katie Hallinan 76
Kaitlin Kormuth 77
Lizzie Saur 77
Adena Rugola 77
Sathika Peters 77
Elizabeth Harding 77
Meaghan Grant 77
Ashley Au 78
Maggie Williams 78
Hannah Ports 78
Hayley Dye 78
Emily Holzopfel 78
Lexi Knight 79
Juliarose Genuardi 80
Tara Loughran 81
Klaira Paramore 81
Raina Ports 82
Vileska Gelpi 83
Alessandra Goyette 84
Emily Baumgartner 84
Isabella Goyette 85
Jami Morris 85
Aaryanna Morris NS