Newark's Chase Wilson birdied three of his final four holes — overcoming a double-bogey on the par-3 seventh! — to set the pace with a 4-under par 67 on the South Course in one of the two U.S. Open Local Qualifying Tournaments played at Westfield Country Club today.
Jake Daley of Cincinnati posted a bogey-free 68 to grab outright the second spot on the South.
Then three players finished at 2-under par 69 to claim the remaining three qualifying spots on the South Course: Mike Auterson of Milford made birdie at his final hole to qualify; Dylan Van Fossen of Norwich made five birdies against three bogeys; and Dover's Blake Sattler turned at one-over par but made three birdies on his closing nine to secure a spot at Sectionals.
Both alternate slots were won by amateurs: Akron's Cade Breitenstine, a Kent State player, had a good birdie look at the last but couldn't get it to drop; and Hilliard's Caleb Stimmel, who plays out of Cedarville University.
The Northern Ohio Golf Association conducted two separate U.S. Open Local Qualifiers at one site today, the first time ever for the USGA. Both the North Course and the South Course at Westfield Country Club each had 5 qualifying spots and two alternate spots available.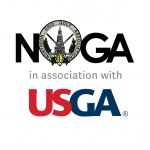 FINAL RESULTS:
United States Golf Association
2022 U.S. Open Local Qualifying
Westfield Country Club South Course
Tuesday, May 10, 2022
QUALIFIED:
1 Chase Wilson, Newark, Ohio (p) 67
2 Jake Daly, Cincinnati, Ohio (p) 68
T3 Mike Auterson, Milford, Ohio (p) 69
T3 Dylan Van Fossen, Norwich, Ohio (p) 69
T3 Blake Sattler, Dover, Ohio (p) 69
ALTERNATES:
T6 Cade Breitenstine, Akron, Ohio (a) 70
T6 Caleb Stimmel, Hilliard, Ohio (a) 70
Golf Genius Hole-by-Hole Results >
DID NOT QUALIFY:
T8 Paari Kaviyarasu, Worthington, Ohio (a) 71
T8 Bryce Reed, Delaware, Ohio (a) 71
T8 Evan Yakubov, Columbus, Ohio (a) 71
T8 Aidan Schumer, Canada (a) 71
T12 Blake Hartford, Norwich, Ohio (a) 72
T12 Jack Vojtko, Stow, Ohio (a) 72
T12 Nick Montes, Pickerington, Ohio (p) 72
T15 Chase Johnson, Barberton, Ohio (p) 73
T15 Anthony Briggs, Lakewood, Ohio (a) 73
T15 Avery Schneider, New albany, Ohio (p) 73
T15 Milton Carswell, Toledo, Ohio (p) 73
T15 Jordan Gilkison, Springboro, Ohio (a) 73
T15 John Powers, Bowling green, Ohio (p) 73
T21 Tyler Light, Dover, Ohio (p) 74
T21 Scott Brown, Lebanon, Ohio (p) 74
T21 Logan Lagodich, Canton, Ohio (p) 74
T24 Cole Christman, Youngstown, Ohio (a) 75
T24 Trent Tipton, Grove city, Ohio (a) 75
T24 Julian Dugan, Rocky River, Ohio (a) 75
T24 Andrew Grayson, Medina, Ohio (a) 75
T24 Brandon Broyles, Medina, Ohio (p) 75
T24 Max Watson, Ashland, Ohio (a) 75
T24 Christopher Sloan, Dayton, Ohio (p) 75
T31 Austin Nowak, Lancaster, New York (p) 76
T31 Jason Goodendorf, Copley, Ohio (p) 76
T31 Tyler Sabo, Ashland, Ohio (a) 76
T31 Gunnar McCollins, Massillon, Ohio (a) 76
T35 Dylan Dunn, Stow, Ohio (a) 77
T35 Justin Pollock, Temperance, Michigan (p) 77
T35 Trevor Cohen, Cleveland, Ohio (a) 77
T35 Christopher Capriolo, Westlake, Ohio (p) 77
T35 Zak Supelak, Copley, Ohio (a) 77
T35 Shayne Beaufait, Wolverine lake, Michigan (a) 77
T41 Ben Smith, Westfield center, Ohio (p) 78
T41 Andrew Kaye, Avon lake, Ohio (a) 78
T41 Steve Stone, Maumee, Ohio (p) 78
T41 Ryan Norkin, Dublin, Ohio (a) 78
T41 Andrew Romano, Depew, New York (a) 78
T41 Michael Rutter, Cincinnati, Ohio (a) 78
T47 Andy Deehr, Cleveland heights, Ohio (p) 79
T47 Austin Rohrer, Canal fulton, Ohio (p) 79
T47 Logan Bratsch, Olmsted township, Ohio (a) 79
T47 Jack Garswood, Fairview park, Ohio (a) 79
T47 Darrin Vaughan, Bolivar, Ohio (p) 79
T47 Gavin Gress, Coshocton, Ohio (a) 79
T47 Jordan Kish, Massillon, Ohio (a) 79
T54 Michael Riley, Akron, Ohio (a) 80
T54 Cory Gasaway, Mogadore, Ohio (a) 80
T54 Nolan Druehl, Ostrander, Ohio (a) 80
T54 Justin Hand, Ellwood city, Pennsylvania (a) 80
T54 Michael Shonk, Upper arlington, Ohio (a) 80
T54 Dylan MacDonald, Canada (a) 80
T54 Carl Rolla, Aurora, Ohio (a) 80
T54 Alex Andrews, Kirtland, Ohio 80
T62 Tommy Vrablic, Avon, Ohio (a) 81
T62 Adam Mastone, Avon, Ohio (a) 81
T62 Tyler McCormick, Akron, Ohio (p) 81
T62 Aaron Belcher, Akron, Ohio (a) 81
T62 Michael Kimmet, Upper arlington, Ohio (a) 81
T62 Drew Pierson, Cleveland, Ohio (p) 81
T62 Jacob Rodgers, Dublin, Ohio (a) 81
69 Jaydan Morgan, Barberton, Ohio (a) 82
T70 Christian Tomak, Massillon, Ohio (a) 83
T70 Joey Kurtz, Toledo, Ohio (p) 83
T70 Nathanael Matthews, Cleveland, Ohio (a) 83
73 Kegan Riley, Toledo, Ohio (p) 85
T74 Noah Noviski, Toledo, Ohio (p) 86
T74 Joel Mazur, Pittsburgh, Pennsylvania (a) 86
76 Dylan Champney, Vermillion, Ohio (p) 87
77 AJ Frost, Dublin, Ohio (a) 88
78 Drake Koegel, Oregon, Ohio (p) 90
79 Tommy Lauer, Columbus, Ohio (a) 91
DNF Michael Kistler, Cleveland, Ohio (a) DNF
NS Richard Denny III, Miamisburg, Ohio (p) NS
NS Riley Bender, Louisville, Kentucky (a) NS