Strongsville's Jake Scott cruised to a two shot victory at the U.S. Open Local Qualifying Tournament on the North Course at Westfield Country Club. Scott made just one bogey against five birdies in shooting a 4-under par 66.
Hartville's Jake McBride, the most recent Ohio Open champion on this very same golf course, finished in a tie for second place with Toledo amateur Ben Silverman. Both players finished with a score of 68 to earn the next two available qualifying spots.
Then after the top-three players, the rest of the qualifiers and alternates on the North Course were determined by a playoff, as five players finished T4 at 1-under par 69.
17-year-old Connor Malicki of Avon secured one of the playoffs spots, as did Memphis amateur David Howser. Both players made pars on the third playoff hole to secure a ticket to Sectionals.
The Northern Ohio Golf Association conducted two separate U.S. Open Local Qualifiers at one site today, the first time ever for the USGA. Both the North Course and the South Course at Westfield Country Club each had 5 qualifying spots and two alternate spots available.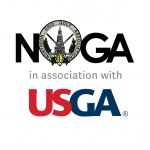 FINAL RESULTS:
United States Golf Association
2022 U.S. Open Local Qualifying
Westfield Country Club South Course
Tuesday, May 10, 2022
QUALIFIED:
1 Jacob Scott, Strongsville, Ohio (p) 66
T2 Jake McBride, Hartville, Ohio (p) 68
T2 Ben Silverman, Toledo, Ohio (a) 68
T4 David Howser, Memphis, Tennessee (a) 69
T4 Connor Malicki, Avon, Ohio (a) 69
ALTERNATES:
T4 Darin Hudak, Tallmadge, Ohio (a) 69
T4 Connor Gdovin, Highland Heights, Ohio (a) 69
Golf Genius Hole-by-Hole Scoring >
DID NOT QUALIFY:
T4 Bradley Thornton, Girard, Ohio (p) 69
T9 Lucas Murray, Canton, Ohio (a) 70
T9 Jim Troy, Strongsville, Ohio (p) 70
T9 Andrew Walker, Holt, Michigan (p) 70
T9 Cameron Willis, Eaton, Ohio (p) 70
T9 David Laib, Wadsworth, Ohio (a) 70
T9 Drew Salyers, Howard, Ohio (a) 70
T15 Sean McGuire, Twinsburg, Ohio (p) 71
T15 Solomon Petrie, Akron, Ohio (a) 71
T15 Nathan Tarter, Mogadore, Ohio (p) 71
T15 Jack Snyder, Strongsville, Ohio (p) 71
T15 Ben Hogan, Wellington, Ohio (a) 71
T15 Austin Graham, Pepper pike, Ohio (p) 71
T15 Josh Gilkison, Springboro, Ohio (a) 71
T22 Benjamin Cors, Wooster, Ohio (a) 72
T22 Connor Curry, Mount vernon, Ohio (a) 72
T22 Joe Zawaski, Northfield, Illinois (p) 72
T25 Bradley Arrington, Brunswick, Georgia (p) 73
T25 Jackson Lalonde, Lexington, Kentucky (a) 73
T25 Connor Ritter, East Sparta, Ohio (a) 73
T25 Stephen Gangluff, Marysville, Ohio (p) 73
T29 Curtis Hughes, Canada (a) 74
T29 Bradley Chill Jr., Columbia station, Ohio (a) 74
T29 Jeg Coughlin III, Dublin, Ohio (a) 74
T29 Ryan Sam, Canfield, Ohio (a) 74
T29 Jared Wilson, Columbiana, Ohio (a) 74
T29 Nicholas Sanscrainte, Allen Park, Michigan (p) 74
T35 Randy Dietz, Tallmadge, Ohio (p) 75
T35 Kyle Richardson, Medina, Ohio (p) 75
T35 Cory Kumpf, Massillon, Ohio (p) 75
T35 Jaysen Hansen, Twinsburg, Ohio (p) 75
T35 Chad Scott, Mansfield, Ohio (a) 75
T35 Carlos Adkisson, Dayton, Ohio (a) 75
T35 David Tepe, Delaware, Ohio (p) 75
T35 Chandler Morgan, Lexington, Kentucky (p) 75
T35 Palmer Yenrick, Oregon, Ohio (a) 75
T35 Michael Fazio, Gates mills, Ohio (a) 75
T35 Justin Arens, Dublin, Ohio (a) 75
T35 Brandon Jatich, North Canton, Ohio (a) 75
T35 Max Crookston, Stow, Ohio (a) 75
T48 Matthew Ball, Mansfield, Ohio (a) 76
T48 Jay Schiffbauer, Fairport Harbor, Ohio (p) 76
T48 Josh Veith, Plain City, Ohio (a) 76
T48 Logan Hooper, Toledo, Ohio (a) 76
T48 Jeffrey Blechschmidt, Cleveland, Ohio (a) 76
T48 Jesse Wilkin, Cambridge, Ohio (a) 76
T54 Nicolas Paez, Rocky River, Ohio (p) 77
T54 Kyle Buzaki, Stow, Ohio (a) 77
T54 Colton Vincelette, Wadsworth, Ohio (a) 77
T54 Tyler McHugh, Aurora, Ohio (p) 77
T54 Ryan Troyer, Dover, Ohio (p) 77
T54 Ian Hardesty, Kent, Ohio (a) 77
T54 Collin Hoops, Bowling green, Ohio (a) 77
T61 Matt Michallow, Columbus, Ohio (a) 78
T61 Ian Weinberg, Cleveland heights, Ohio (a) 78
T61 Zachary Parker, Medina, Ohio (a) 78
T61 Logan Cook, Pataskala, Ohio (a) 78
T61 Jordan Paolini, Tallmadge, Ohio (p) 78
T61 Topher Reed, Fairview park, Ohio (a) 78
T61 John Bernatovicz, Akron, Ohio (a) 78
T68 Adam Thomarios, Akron, Ohio (a) 79
T68 Joseph Moore, Englewood, Ohio (p) 79
T68 Patrick Rollins, Rocky River, Ohio (a) 79
T68 Blake Shienkaruk, Medina, Ohio (a) 79
T68 Colin Frimel, Medina, Ohio (a) 79
T68 David Reiter Jr, Brunswick, Ohio (p) 79
T74 Tim Raleigh, Bentleyville, Ohio (a) 80
T74 Nicholas Longano, Concord, Ohio (a) 80
T74 Michael Roberts, Franklin, Ohio (p) 80
T74 Jonathon Knapp, Uniontown, Ohio (a) 80
T74 Joshua Widner, Massillon, Ohio (p) 80
T74 Drew Engler, Delaware, Ohio (a) 80
T74 Ryan Cseplo, Painesville, Ohio (a) 80
T81 Peyton Wheat, Dayton, Ohio (a) 82
T81 Joshua Blaha, Brunswick, Ohio (p) 82
T83 Matt Okopny, Canton, Michigan (p) 83
T83 Kota Ando, Ashland, Ohio (a) 83
T83 Ryan Chipps, Painesville, Ohio (a) 83
T83 Chris Pollak, Aurora, Ohio (a) 83
T83 Robert Kimmel, Shaker heights, Ohio (a) 83