For the majority of the 18 holes at Avon Oaks Country Club, Ryan Gutowski and Jack Garswood battled it out for medalist honors in the 41st Mid-Amateur Qualifier.
An eagle from the fairway on his final hole boosted Gutowski to best Garswood.
Gutowski finished with a 67 (-5) while Garswood finished with a 68 (-4). Gutowski actually started his day with a bogey on 10 but rattled off six birdies and the afore mentioned eagle to claim first place.
"I started out with a bogey and got that out of the way," Gutowski said. "I made some birdies and made the turn feeling pretty good. Bogeys on four and five kind of hurt but the icing on the cake was knocking it in on nine for eagle. I am excited to go back to the Mid-Am championship."
Gutowski qualified for the Mid-Amateur last year as well.
He knew he probably needed a birdie on the last to stay in contention for medalist honors, so he wanted to give himself a good look for birdie. However, he was able to keep the putter in the bag.
"The wind was in our face, and it was 93 yards," Gutowski said. "I was contemplating between the 50 degree and the 54 degree. I went with the 50 (degree) and got the distance perfect so I couldn't ask for much more."
Garswood was 4-under par through nine and stayed steady on the back nine.
"I made five birdies in a row on three through seven," Garswood said. "I am going to try and do that more often in these qualifiers. That seems like a good way to go about it. And then I just kind of hung on. I made a nervy bogey on 15 and then birdied 17."
For the third qualifying spot, Derek Dalziel made a birdie on the par-5 18th to finish at 3-under par and qualify, avoiding a playoff. A clutch chip for his third shot was the icing on his cake.
"I had a seven iron (into the green) and would have liked to hit it on the green but didn't do it," Dalziel said. "I had some nerves going but I executed it. It was a good shot. Luckily only left about six inches for the putt."
Griffin Todd finished with a 70 (-2) to finish as the first alternate and Derek Evans finished as the second alternate with a round of 71 (-1).
Gutowski, Garswood and Dalziel will head to the 41st Mid-Amateur at Blue Mound Golf and Country Club in Wauwatosa, Wisconsin for the stroke play portion and and Erin Hills Golf Course in Erin, Wisconsin for the match play portion from September 10-15.
— Justin Golba, USGA/NOGA Communications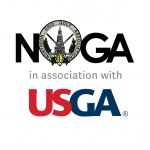 FINAL RESULTS: United States Golf Association
2022 U.S. Mid-Amateur Championship Qualifying
Avon Oaks Country Club, Avon, Ohio
Thursday, August 11, 2022

QUALIFYING PLAYERS:
Ryan Gutowski 67
Jack Garswood 68
Derek Dalziel 69
ALTERNATES:
Griffin Todd 70
Derek Evans 71
DID NOT QUALIFY:
Don Padgett III 71
Jimmy Wild 72
Ian Hardesty 73
Howard Clendenin 73
Daniel Metzendorf 73
Ian Weinberg 73
Nicholas Smith 73
Nolan Marks 73
John Bernatovicz 73
Andrew Malkus 74
Tim Raleigh 74
David Young 74
Zach Glassman 74
Ben Hogan 75
Austin Powell 75
Trevor Cohen 75
Jay Ruffner 75
Brian Smith 75
John Angelo 75
Mathew Urie 76
Corbin Stykemain 76
Lucas Murray 76
Bryn Irvine 76
Andy Hire 76
Mert Selamet 76
Ryan Sikora 76
Christopher Walker 77
Ryan Cameron 77
Garrett Frank 77
Kurt Peterson 77
Robert Spino 77
Tim Combs 78
Gabriel Reynolds 78
Rich Mastcko 79
Garrett Cona 79
David Hilditch 79
Ryan Dorff 79
Jeffrey Blechschmidt 79
Joseph Gonzalez 79
Tristan Lewis 79
Robert Schustrich 79
Paul Dilyard 79
Anthony Briggs 79
Chris Okeson 80
Bradlee Frank 80
Richard Areddy Iii 80
Frederick Paul Kasper 80
Joe Tornabene 81
Ken Kinkopf 81
Michael Steiner 81
William Slife 82
Bob Belden 83
Bradley Craig 83
Andrew Grayson 83
Barry Rice 84
Patrick Rollins 84
Mark Thomas 86
Anthony Davis 88
Eric Wonkovich 91
Jacob Zbin 94
Saumil Jhaveri WD