Dan Walters + Evan Beck posted a sizzling round of 11-under par 61 to punch their ticket to the USGA's 7th U.S. Amateur Four Ball, to be held at the Country Club of Birmingham in Alabama on May 14-18 2022.
Walters, of Winston-Salem, NC, is the assistant golf coach at Wake Forest, while Beck of Virginia Beach, VA played at Wake Forest. Beck won both the Virginia Open and the Virginia Mid-Am this past season.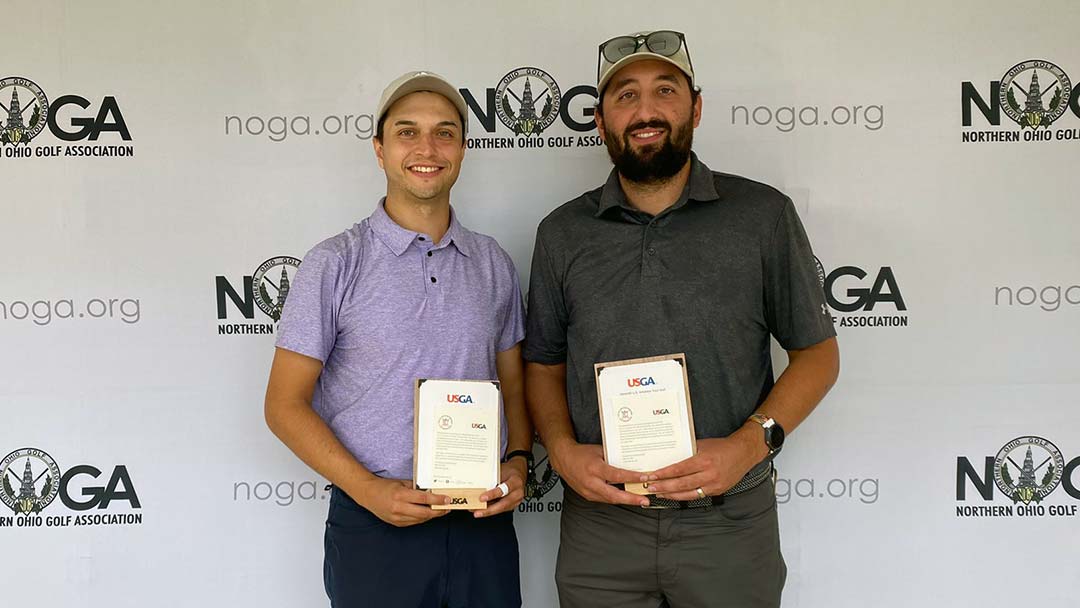 Qualifying for the second consecutive year, last year's medalists John Angelo + Marcus Carano shot 8-under par 64 to earn the second spot in the 2022 championship. Both players are College of Wooster alums, from Twinsburg and Columbus respectively.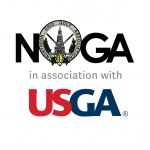 FINAL RESULTS: United States Golf Association
2022 U.S. Amateur Four-Ball Sectional Qualifying
Sand Ridge Club, Chardon, Ohio
Monday, October 4, 2021
Qualifiers:
Evan Beck + Dan Walters 61
John Angelo + Marcus Carano 64
Alternates:
Billy Hanes + David Hanes 65 (a
Michael Cress + Kevin Grabeman 65
Did Not Qualify:
Ian Weinberg + Conner Pratt 66
Steve Putinski + Chris Okeson 66
Ted Grassi + G. Michael Garcia II 66
Daniel Wittlinger + Adam Thomarios 67
Michael Blechschmidt + Jeffrey Blechschmidt 67
Tom Miles + Jonathan Bowers 67
Brad Steven + Patrick Rollins 67
Don Padgett III + Brett Kaufman 67
Chris Mullhaupt + Tristan Lewis 68
Kevin Kitchen + Dillon Klein 68
Blake Russell + Matthew Collins 68
Nick Carbary + Billy Nelson 68
Tom Ballinger + Rob Wakeling 69
Bill Williamson + Logan Jones 69
Scott Anderson + Ryan Hurley 69
Casey Schrader + Putter Johnson 70
Andrew Hodge + Evan Ruhling 70
Drew Engler + Matt Malone 70
Richard Jaskolski + Michael Fazio 70
Mac Mclaughlin + Daniel Belden 70
Pratt Reed + Cameron Hooper 70
Brandon Plunchinsky + George Rohan III 71
Brian Smith + Jim Krivanek 71
Jonah Karzmer + Joshua Zarlenga 72
Simon Bennett + David Lindstrom 72
Chris Schmid + Saumil Jhaveri 72
Garrett Hogan + Isaac Charette 72
Thomas Ribelli + Michael Zupi 72
Paul Krueger + Travis Pollari 73
Derek Gordon + Nathan Mullen 74
Andrew Van Horn + Brian Hinkle 74
Bill Henderson + Michael Becher 75
Jake Augustine + Paul Ajak, III WD
Michael Mulieri + Matthew Bassler WD
Adam Graham + Eric Pattenaude WD
Tim Skufca + Andy Hire WD
Michael Carrig + Brian Kumiega WD
Jon Furrow + Chad Bolt WD
Ryan Dyck + Jaret Chipman WD
David Hall + Henry Do NS