The rescheduled Seneca Stableford faced another challenging weather day on Sunday. Consistent early showers gave way to cool cloudy skies, so the opening holes for most golfers proved to be very testing.
An 18 golfer field put forth much effort on the combination of Furnace Run and Baldwin at the recently renovated Seneca Golf Course.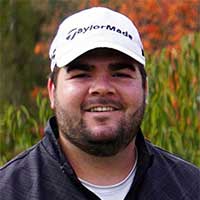 Cleveland Metropark tournament veteran golfer and 2020 Stableford Champion Jimmy Wild totaled 29 points. A smooth first nine of Furnace Run followed by a stretch of four birdies and one par through the first six holes on the back nine Baldwin course propelled Jimmy a 3-point victory.
Rounding out the top finishers and prize winners were Justin Trzebuckowski (26 points), Tom Wirtz (17 points), and the 2021 Stableford Champion Ryan Stefanski (15 points).

FINAL RESULTS: Cleveland Metroparks Golf
2022 Seneca Stableford
Seneca Golf Course, Broadview Hts
Sunday, September 11, 2022

Jimmy Wild 29 $300
Justin Trzebuckowski 26 $200
Tom Wirtz 17 $100
Ryan Stefanski 15 $60
Zoran Karic 14
Brian Kukoleck 12
Chris Ramglia 12
Nathan Kruetzer 9
Clarence Mitchell, III 9
David Toth 8
Wyatt Suntala 4
Daniel Sederholm 1
Daniel Terry 1
AJ Borisa NC
Nelson Oliver NC
Ryan Petritti NC
Joshua Hodges DNP
Mike Witmer DNP