The Akron District Golf Association kicked off its 2022 season at Turkeyfoot Lake Golf Links in Akron on Saturday, and a handful of teams posted some pretty strong scores on their way to victory in the Parke H. Thornton 2-M Better Ball.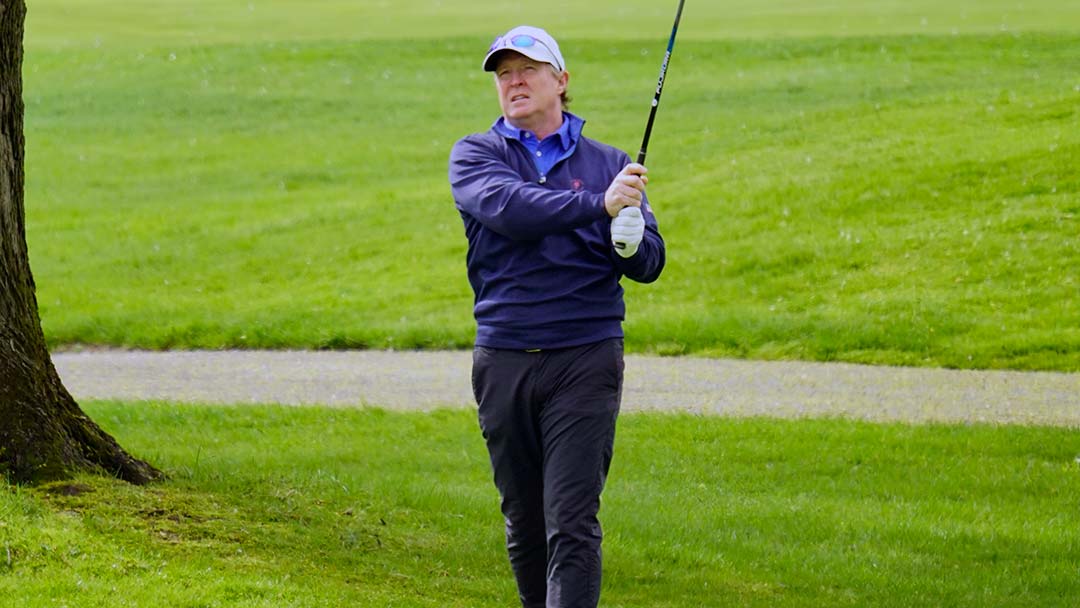 In the Championship Division, Jeff Mallette and Ken Koprevic put together a sizzling score of 8-under par 63 to win by a single shot over a pair of teams, Jimmy Wild + Ryan Gutowski and Dave Oates + Vaughn Snyder.
In the Senior Division, Fred Miller + Larry Lahnan tied at the top with Mike Cassell + Tom Laubacher with a strong score of 7-under par 64.
Next up on the 2022 schedule is the ADGA 4-Man Scramble at Brookledge Golf Course in Cuyahoga Falls on Saturday, May 28th.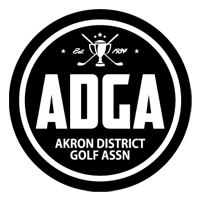 FINAL RESULTS: Akron District Golf Association
2022 Parke H. Thornton 2-M Better Ball
Turkeyfoot Lake Golf Links, Akron, Ohio
Saturday, May 7, 2022
CHAMPIONSHIP DIVISION
Jeff Mallette + Ken Koprevic 31 – 32 = 63 $600.00
Jimmy Wild + Ryan Gutowski 33 – 31 = 64 $350.00
Dave Oates + Vaughn Snyder 31 – 33 = 64 $350.00
Kurt Peterson + Josh Clay 34 – 32 = 66 $175.00
Mike Simpson + Jim Krivanek 35 – 31 = 66 $175.00
Nolen Jatich + Brandon Jatich 35 – 32 = 67 $100.00
Out of the Money:
Padgett + Kaufman 34 – 34 = 68
Smith + Stefanski 37 – 32 = 69
Vincelette + Vincelette 36 – 36 = 72
Frey + Trzebuckowski 33 – 39 = 72
Watkins + Decheco 41 – 32 = 73
Karamas + Kloetzer 36 – 37 = 73
Beebe + Clendenin 38 – 35 = 73
Shisler + Drukenbrod 40 – 35 = 75
Toth + Gudenas 38 – 38 = 76
McClary + Moore 38 – 42 = 80
Jones + Vellios 42 – 41 = 83
SKINS: $113 ea
Simpson + Krivanek 3 on 3
Smith + Stefanski 2 on 15
Wild + Gutowski 3 on 18
SENIOR DIVISION
Fred Miller + Larry Lahnan 32 – 32 = 64 $500.00
Mike Cassell + Tom Laubacher 32 – 32 = 64 $500.00
Sam Spino + Shayne Bishop 33 – 33 = 66 $275.00
Jim Cea + Rob Schustrich 35 – 31 = 66 $275.00
Jim Durr + Mark Guadagni 33 – 34 = 67 $200.00
Dave Cutlip + JP Jones 35 – 35 = 70 $125.00
Doug Fleming + Allen Freeman 35 – 35 = 70 $125.00
Out of the Money:
Armour + Trier 36 – 35 = 71
Jadgchew + Johnson 34 – 37 = 71
Pizzino + Luckenbaugh 39 – 33 = 72
Bryson + Merrow 37 – 35 = 72
Cutlip + Stormer 35 – 37 = 72
Skidmore + Downing 35 – 38 = 73
DiFrancisco + Swartz 38 – 35 = 73
Stack + Martin 37 – 37 = 74
Fricker + Lowry 36 – 38 = 74
Wilson + Rybka 37 – 38 = 75
Seever + Hull 41 – 34 = 75
Eckard + Movesian 38 – 41 = 79
Johnston + Sattler 41 – 42 = 83
SKINS: $133 ea
Armour + Trier 3 on 3
Miller + Lahnan 3 on 12
Cea + Schustrich 3 on 13