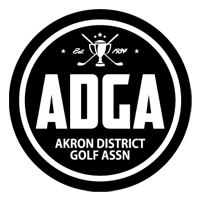 The Stow team of David Trier, Connor McCaulley, Tommy Miano and Brandon Giaimo scorched the Brookledge Golf Course on Saturday, shooting 19-under par 52 to win the Akron District Golf Association's 4-Man Scramble by two shots.
The champions made three eagles on the day, at the drivable par-4 third and at the par-5 seventh and tenth, to offset pars made at 5 and 11.
The Pittsburgh team of Jay Hollifield, Jon Clark, Ken Keller and Noah Frase finished at 17-under par 54 for a solo second place finish.
Four teams showed at 16-under par to round out those finishing in the money.
The only skin of the day was won by the oldest player in the field: 80-year old Frank Ofer buried a putt for eagle-2 at the dogleg par-4 13th hole as the anchor for his team to sweep the entire $1,040 skins pot!
The next event on the schedule is the ADGA 3-Man Shamble at Chippewa Golf Club in Doylestown on Saturday, June 25th.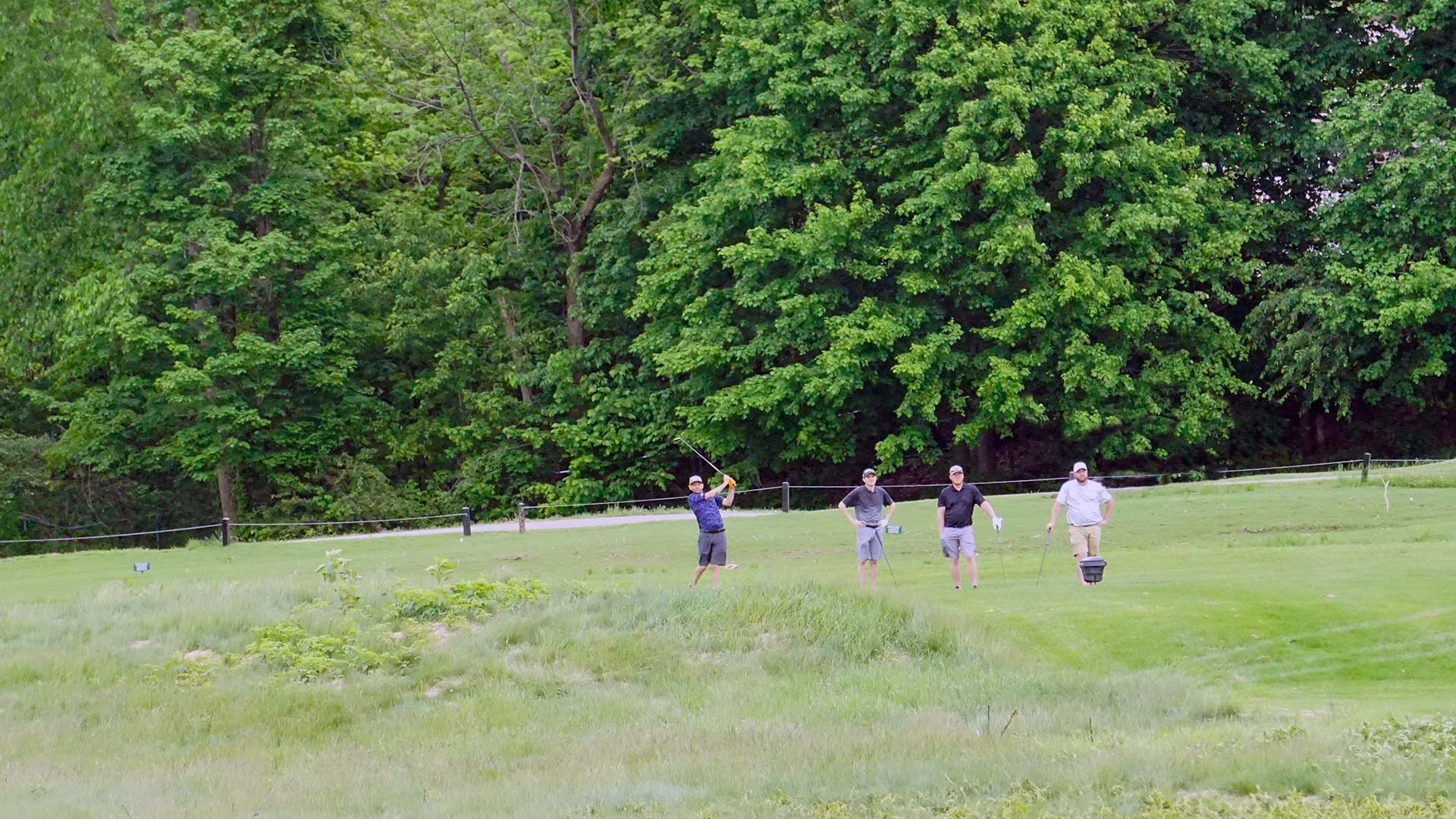 FINAL RESULTS: Akron District Golf Association
2022 ADGA 4-Man Scramble
Brookledge Golf Course, Cuyahoga Falls
Saturday, May 28, 2022
Trier / McCaulley / Miano / Giamo 26 – 26 = 52 $1,500.00
Clark / Frase / Hollifield / Keller 28 – 26 = 54 $1,100.00
Wild / Clendenin / Blackburn / Stefanski 26 – 30 = 56 $525.00
Blaine / Blaine / Priore / Bodziony 27 – 29 = 56 $525.00
Martin / Stack / Hedrick / Tarter 28 – 28 = 56 $525.00
Bryson / Merrow / Herchek / Crider 29 – 27 = 56 $525.00
Skidmore / Downing / Vincelette / Brouse 29 – 28 = 57
Jones / Riggs / McVey / Groves 28 – 29 = 57
Fleming / Bell / Cummins / Beebe 28 – 29 = 57
Kovach / Kloetzer / Freeman / Trzebuckowski 29 – 28 = 57
Armour / Vojtko / Skirpac / Skripac 29 – 28 = 57
Vincent / Pellegrino / Pellegrino / Bancroft 30 – 28 = 58
Cea / Wakeling / Bishop / Koprevic 29 – 29 = 58
Eckard / Zurz / Smiley / Croston 27 – 31 = 58
Elson / Wade / Weekley / Ofer 31 – 29 = 60
Steffen / Smith / Adkins / Kurtz 31 – 29 = 60
Canter / Mendoza / Worlow / Blough 30 – 31 = 61
Swiger / McQueillen / Rosen / Richardson 30 – 31 = 61
Miller / Lahnan / Laubacher / Guest 30 – 31 = 61
Frey / Fierst / DeCheco / Anagnost 31 – 30 = 61
Hull / Hull / Sutter / Hetler 30 – 32 = 62
Cutlip / Marsinek / Luckenbaugh / Pizzano 32 – 30 = 62
VanRyzen / Earle / Marsh / Marsh 31 – 32 = 63
Hise / Craider / DeShane / Clegg 33 – 31 = 64
Smith / Buck / Titus / Oldfield 30 – 35 = 65
Kowalski / McConaha / Ruta / Cronin 36 – 32 = 68
SKINS: $1,040 ea
Elson / Wade / Weekley / Ofer – Eagle 2, Hole 13