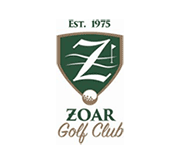 The Zoar Fall Senior Masters 2-Man Scramble was played Saturday afternoon at Zoar Golf Club.
The team of Doug Rockich and Bruce Dean posted an outstanding 12-under par to win by two shots.
Barry Riggs and Frank Groves finished with a 62.
There were two teams tied at 9-under par: Dave Peck and Steve Blackburn, Sr. tied Tim Davis and Raul Mendozza at 63 strokes.
Rockich and Dean had the only skin on the day: an eagle three on the 14th hole worth $320.
Sixteen teams competed in the event for those over 60 years of age.

FINAL RESULTS:
2021 Zoar Fall Senior Masters 2-Man Scramble
Zoar Golf Club, Zoar, Ohio
Saturday, October 2, 2021
60 Rockich + Dean $360
62 Riggs + Grove $200
63 Peck + Blackburn Sr. $120
63 Davis + Mendozza $120
64 Crider + Thomas
65 Mann + Holzapfel, Livak + Bedell
66 Keiffer + Weininger, Breen + Breen
67 Padro + Briggs, Lagrotteria + Crawford
69 Yanok + Hand
70 Wright + Sibila
71 Wendell + Wilhelm, Zizes + Vaughn
72 Stack + Martin