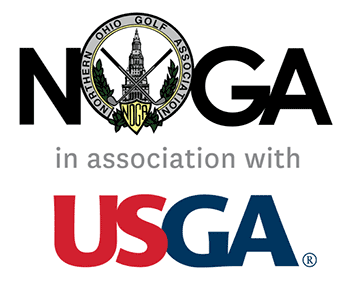 Leila Raines of Galena and Valentina Rossi of Lansing, MI posted a scorching better-ball score of 9-under par 62 at Portage Country Club to win the USGA Women's Amateur Four-Ball Cleveland Qualifier, and earn a spot in the 2021 U.S. Women's Amateur Four-Ball Championship at Maridoe Golf Club in Carrollton, TX.
Raines and Rossi play together on the golf team at Michigan State University. They earned themselves a two shot victory over Jenn David of Hudson and 2019 USGA Women's Four-Ball qualifier Jessica Hahn of Canton, who also earned a spot in the Championship field.
The top two teams finished four shots clear of the next best pair of teams in the field.

FINAL RESULTS: United States Golf Association
2021 U.S. Women's Amateur Four-Ball Cleveland Qualifier
Portage Country Club, Akron, Ohio
Thursday, September 24, 2020
QUALIFIERS:
1 Leila Raines + Valentina Rossi 62
2 Jenn David + Jessica Hahn 64
ALTERNATES:
T3 Whittington, Abigail + McMyler, Emma E 68
T3 Pikunas, Jacinta + Shah, Ivana 68
DID NOT QUALIFY:
T5 Hollenbaugh, Kary + Ritter, Anna 70
T5 Heisterkamp, Cara + Borovilos, Vanessa 70
7 Hochschwender, Olivia + Baumgartner, Emily 71
T8 Estravillo, Jenna + Brown, Macie 72
T8 Vaughn, Shirley + Callahan, Denise 72
T8 Morris, Jami + Reemsnyder, Madison 72
T11 Butler, Madison + Knight, Ashley 73
T11 Hammond, Mia + Coccia, Anna 73
13 Sorensen, Abby + Santucci, Miranda 77