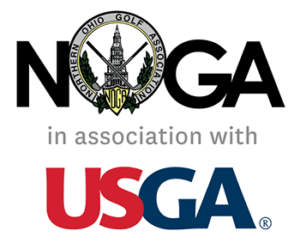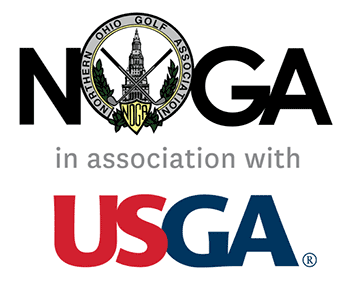 Delaney Martin, a rising sophomore at the University of Houston, shot 2-under par 68 and earned medalist honors at the 2021 U.S. Women's Amateur Qualifier at Westfield Country Club's North Course. Martin was the only golfer to finish even or below par on the day.
Lauren Freyvogel of Penn State University, Cara Heisterkamp of Magnificat High School and Cailyn Henderson of University of Indianapolis tied for second place at 1-over par 71 and earned three other qualifying spots available on the day.
The four will head to Westchester Country Club in Rye, N.Y. for the 121st U.S. Women's Amateur Championship on August 2-8.

FINAL RESULTS: United States Golf Association
2021 U.S. Women's Amateur Championship Qualifying
Westfield Country Club North Course, Westfield Center OH | Par 70
Wednesday, July 14, 2021
QUALIFYING PLAYERS:
1 Martin, Delaney – Boerne, Texas 68
T2 Freyvogel, Lauren – Gibsonia, Pennsylvania 71
T2 Heisterkamp, Cara – Westlake, Ohio 71
T2 Henderson, Cailyn – Carmel, Indiana 71
DID NOT QUALIFY:
CUT Knight, Lexi – Sylvania, Ohio 72 1st Alternate
CUT Parsons, Mary – Canada 72 2nd Alternate
CUT Powanda, Lindsey – Pittsburgh, Pennsylvania 72
CUT Watson, Anna – Ashland, Ohio 72
CUT Mcconnell, Caroline – Bridgeville, Pennsylvania 73
CUT Eberle, Elizabeth – Richmond, Kentucky 73
CUT Au, Ashley – Westerville, Ohio 74
CUT Morris, Jami – Chagrin Falls, Ohio 74
CUT Hochschwender, Olivia – Akron, Ohio 74
CUT Kim, Ashley – Redondo Beach, California 74
CUT Ho, Secilia – Wadsworth, Ohio 74
CUT Schmitmeyer, Jill – St Marys, Ohio 75
CUT Sager, Kelsey – Holland, Ohio 76
CUT Kovach, Alyson – Strongsville, Ohio 76
CUT Butler, Madison – Medina, Ohio 76
CUT Goyette, Isabella – Medina, Ohio 76
CUT Grant, Meaghan – Hudson, Ohio 76
CUT Piar, Gracie – East Alton, Illinois 77
CUT Goyette, Alessandra – Medina, Ohio 77
CUT Kennedy, Shannon – Beverly Hills, Michigan 78
CUT Hanus, Macy – Bowling Green, Ohio 78
CUT Kniesly, Kristina – Plymouth, Indiana 78
CUT Coleman, Samantha – Northville, Michigan 78
CUT Pipatjarasgit, Pinya – Sylvania, Ohio 78
CUT White, Sarah – Erie, Pennsylvania 78
CUT Saur, Lizzie – Grove City, Ohio 78
CUT Nicholson, Danielle – Akron, Ohio 79
CUT Shrout, Hanna – Proctorville, Ohio 79
CUT Millard, Brooklyn – Aurora, Ohio 79
CUT Genuardi, Juliarose – Pittsburgh, Pennsylvania 79
CUT Hanna, Averi – Seville, Ohio 79
CUT Morrow, Casey – Mars, Pennsylvania 79
CUT Tarkany, Chloe – Scottsdale, Arizona 80
CUT Adams, Erin – Shaker Heights, Ohio 80
CUT Bulger, Eva – Sewickley, Pennsylvania 82
CUT Rosa, Sophia – Canton, Ohio 82
CUT Masterson, Paighton – Avon Lake, Ohio 82
CUT Stetz, Abigail – Cleveland, Ohio 84
CUT Ovens, Avery – Willoughby Hills, Ohio 85
CUT Busch, Nina – Pittsburgh, Pennsylvania 85
WD David, Jenn – Hudson, Ohio WD
WD Sampson, Claudia – Port Clinton, Ohio WD
WD Knight, Maggie – Fenton, Michigan WD
WD Baumgartner, Emily – Tallmadge, Ohio WD