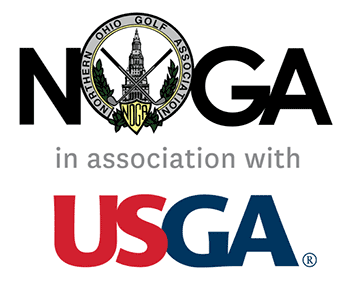 Caleb Davern, a sophomore golfer at Ohio State, was medalist at the U.S. Open Local Qualifying Tournament at Catawba Island Club in Port Clinton on Monday, firing a bogey-free 6-under par 65 to win by four shots.
Davern, from Grove City, Ohio, had a dream start, as he drove the first green and made birdie. At the turn, he was 5-under par in near perfect conditions, with warm sunshine and almost no wind. He birdied the par-5 11th to go 6-under par, then made pars on the final seven holes to finish two shots off the competitive course record at Catawba Island.
Taking the second qualifying spot was Patrick Wilkes-Krier, a former University of Michigan player and assistant golf coach who now teaches full-time in Ann Arbor. His 2-under par 69 included an eagle-2 at the par-4 third hole. It's the fourth time Wilkes-Krier has advanced to sectional qualifying.
Casselberry, Florida native Andrew Arft, a playing professional who has competed across the U.S. and in Europe, nailed down the final qualifying spot with an even-par 71, avoiding a five-man playoff with a 1-under par back nine.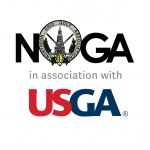 FINAL RESULTS:
U.S. Open Local Qualifying Tournament – Toledo
Catawba Island Club, Port Clinton, OH
Monday, May 17, 2021

Qualifying Players:
1  Caleb Davern 65
2  Patrick Wilkes-Krier 69
3  Andrew Arft 71
Did Not Qualify:
 Andrew Lack 72 1st Alternate
 Beau Breault 72 2nd Alternate
 Collin Hoops 72
 Greg Davies 72
 Mike Stone 73
 Tom North 74
 Gavin Wilkinson 74
 Grant Haefner 74
 Nick Brodbeck 74
 Zach Sudinsky 75
 Stephen Gangluff 75
 Garrett Willis 75
 Ross Teeter 77
 Justin Pollock 77
 Sean Reed 78
 Garrett Polish 78
 Kyle Richardson 78
 Garrett Brickley 78
 Luke Gutman 78
 Jules Blakely 78
 Christopher Bergman 78
 Colton Vincelette 79
 James Anderson 80
 Jack Mancinotti 80
 Bryce Messner 80
 Aaron Apticar 80
 Joey Kurtz 80
 Dylan DeWitt 80
 Gunnar McCollins 81
 Drew Engler 82
 Ben Hogan 82
 Eric Spencer 83
 Mathew Urie 83
 Alan Erney 84
 Tyler Ankrom 84
 Christopher Capriolo 84
 Casten Reed 84
 Tim Belden 85
 Brandon Schilling 85
 David Arnold 87
 Matt Malone 87
 Keygan Robinson 88
 Daniel Traeger 89
 Jeremy Sturgill 92
 Branimir Nikolich WD
 James Wisniewski WD
 Kyle Dobbs WD
 Patrick Rollins WD
 Ryan Lenahan DNF