50 teams competed in the 2021 edition of the 27-hole Turkeyfoot Fall 2-Player Jumble, played across the three nines on the banks of Portage Lakes.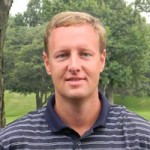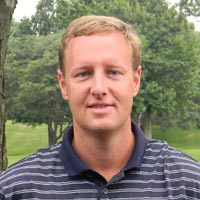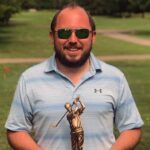 Canton's Dave Oates + Massillon's Vaughn Snyder romped to a four-shot victory, posting nines of 30 (-5) in scramble, 34 (-2) in better ball, and 30 (-5) in alternate shot for a 12-under par 94.
The champs earned $900 for the overall victory, $250 for a T1 in the scramble segment, and $300 for a solo win in alternate shot, good for a $1,450 total.
Brian Beebe from Uniontown + Dave Trier of Stow had a roller-coaster day that netted out well. With some incredible putting and a pair of hole-out pitches, they earned a T2 overall, took a birdie skin on the par-3 13th hole in better ball, and finished T2 in alternate shot to earn $1,016.
Anthony DeLorenzo + Scott Lloyd of Tallmadge finished T1 in the scramble segment, swept the scramble skins pot with an eagle-3 on the par-5 sixth hole, grabbed a skin with a birdie on the 20th hole, and finished T9 overall to net a tidy $990.
Doug Rockich + Rob Schustrich and Larry Lahnan + Bud Radis both earned a share of T2 overall plus a small reward for a T3 segment to earn just over $713 each in total.
— story by Allen Freeman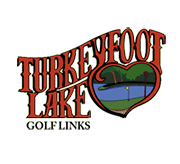 FINAL RESULTS:
2021 Turkeyfoot Fall 2-Player Jumble
Turkeyfoot Lake Golf Links, Green
Saturday, September 18, 2021
OVERALL SCORES
Dave Oates / Vaughn Snyder 94 $900.00
Rockich/Schustrich 98 $700.00
Beebe/Trier 98 $700.00
Lahnan/Radis 98 $700.00
Selzer/Fisher 99 $450.00
Kloetzer/Karamas 99 $450.00
Koinis/Alge 100 $300.00
Simpson/Culbertson 101 $200.00
Lloyd/Delorenzo 102 $140.00
Waligura/Strobe 102 $140.00
Jenkins/Jenkins 102 $140.00
Durban/Oyler 103
Hepner/Bricker 103
Bright/Lavallo 103
Wild/Stefanski 103
Watkins/Warren 103
Sotka/Anagnost 104
Niskey/Reddinger 104
Gasser/Mills 104
Leiser/Riggs 105
Freeman/Trzebuckowski 105
Canter/Diebold 105
Olge/Olge 105
Prok/Chinn 105
Bartruff/Shannon 105
Ondrus/Saunders 106
Boardman/Mongierdo 106
Stack/Martin 106
Arman/Patton 106
Karic/Harmon 107
Blaze/Sirianni 109
Wascak/Pudlock 109
Nemeth/Wakeling 109
Bell/Suntala 109
Drukenbrod/Bart 109
Seftas/Chesko 110
Dota/Inchak 110
Schneider/Tyler 111
Luckenbaugh/Lance 111
Shisler/Nick 111
Armour/Davis 111
Fricker/Lowry 112
Hetler/Hetler 113
Toth/Berkheimer 113
Thornton/Glockner 114
Loftin/McCaulley 114
Jones/Vellios 115
Lowers/Welk 117
Wichie/Mannarino 123
Mannarino/Shapiro 131
Scramble – Holes 1-9
Lloyd/Delorenzo 30 $250.00
Oates/Snyder 30 $250.00
Jenkins/Jenkins 31 $33.00
Lahnan/Radis 31 $33.00
Wild/Stefanski 31 $33.00
Scramble Skins: $500 ea
Lloyd/Delorenzo 3 on #6
Better Ball – Holes 10-18
Koinis/Alge 30 $300.00
Waligura/Strobe 32 $200.00
Selzer/Fisher 33 $14.00
Sotka/Anagnost 33 $14.00
Boardman/Mongiereo 33 $14.00
Martin/Stack 33 $14.00
Kloetzer/Karamas 33 $14.00
Wild/Stefanski 33 $14.00
Rockich/Schustrich 33 $14.00
Better Ball Skins: $166 ea
Beebe/Trier 2 on #13
Armon/Patton 2 on #14
Sotka/Anagnost 3 on #18
Alternate Shot – Holes 19-27
Oates/Snyder 30 $300.00
Selzer/Fisher 31 $150.00
Beebe/Trier 31 $150.00
Alternate Shot Skins: $100 ea
Selzer/Fisher 2 on #19
Lloyd/Delorenzo 2 on #20
Riggs/Leiser 2 on #22
Gasser/Mills 2 on #24
Bright/Lavallo 3 on #27