Boys 16-19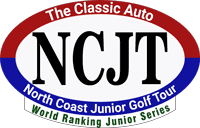 Zachary Ashba (Jefferson) and Liam Ottoway (Pepper Pike) tied for first place at the North Coast Junior Tour event at Grantwood today, each with a score of 74. Zachary played 17 holes at 1 under par, but had a 9 on the par-five 5th hole. After hitting two drives out-of-bounds and making the 9, he played the next 12 holes at 4 under par. Liam had 4 bogeys and 1 birdie on his round of 74. Nathan Flaherty (Hunting Valley) finished 3rd with 82. Nathan had 4 birdies.
Boys 15 & Under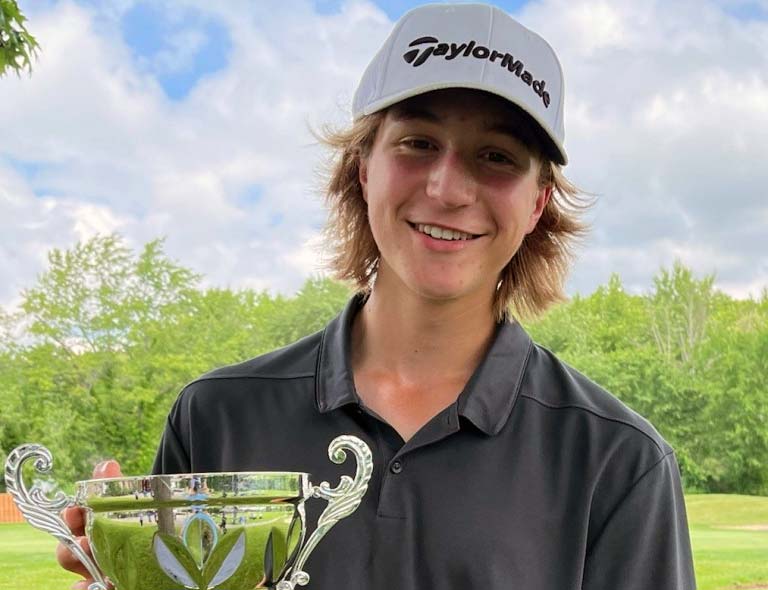 Sven Nielson (Chagrin Falls) shot 75 to win the Boys 15 & Under division. He only had 2 pars on the front nine, then birdied #10 and #11 in route to a 1 under par 35 on the back nine. Elliot Thome (Shaker Hts) and Drew Torzok> (Kirtland) tied for 2nd place with 77. The last 7 holes brought the two together, Drew payed the last 7 holes at 6 over, while Elliot played them in even par.
Girls 19 & Under

Gracyn Vidovic (Reminderville) shot 95 to lead the Girls division. Gracyn had one birdie and a couple of pars. Girn Manisha had 97 for 2nd Place.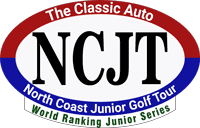 FINAL RESULTS: 2021 North Coast Junior Tour
Grantwood Golf Course, Solon | Par 71, 6,203 Yards
Thursday, June 10, 2021

Boys 16-19
Zachary Ashba, 2022, Jefferson, OH 40-34–74
Liam Ottaway, 2021, Pepper Pike, OH 38-36–74
Nathan Flaherty, 2022, Hunting Valley, OH 41-41–82
Michael Clark, 2023, Andover, OH 44-39–83
Jackson Stover, 2022, Pepper Pike, OH 39-44–83
Matt Blumenthal, 2022, Beachwood, OH 39-45–84
Marcus Berrios, 2023, Concord, OH 40-45–85
James O'Neill, 2023, Beachwood, OH 40-48–88
Owen Hinkle, 2021, Loudonville, OH 45-44–89
Michael Ebosh, 2022, Elyria, OH 47-43–90
Henry Hagopian, 2022, Mentor, OH 46-49–95
Alex Mylen, 2023, Cleveland Hts , OH 47-50–97
Boys 15&U
Sven Nielsen, 2024, Chagrin Falls, OH 40-35–75
Drew Torzok, 2024, Kirtland, OH 36-41–77
Elliot Thome, 2024, Shaker Hts, OH 37-40–77
Charlie Pollock, 2025, Chagrin Falls, OH 38-40–78
Adam Carafa, 2024, Painesville, OH 45-41–86
Adam Sands, 2025, Chagrin Falls, OH 40-46–86
Vince Giancola, 2023, University Hts, OH 44-44–88
Charlie Hagopian, 2024, Mentor, OH 40-50–90
Charlie Tzefronis, 2024, Pepper Pike, OH 51-43–94
Liam Isakov, 2024, Solon, OH 47-49–96
Anthony DeMonica, 2025, Westlake , OH 58-69–127
Parker Barrett, 2024, Aurora, OH (JWD)
Girls 19&U
Gracyn Vidovic, 2025, Reminderville, OH 49-46–95
Manisha Girn, 2025, Aurora, OH 48-49–97
Alexandra Rarick, 2023, Houston, TX 48-59–107