Club Walden swept the field in the second Northern Ohio PGA stroke play event of the 2021 season.
In the Championship Division, Tyler McHugh shot a bogey-free 64, tying the course record at Barrington on his way to winning by three shots. When asked about his round, Tyler said, "22 putts was all it took and I only hit four greens in regulation on the front side." McHugh had eight birdies during his round.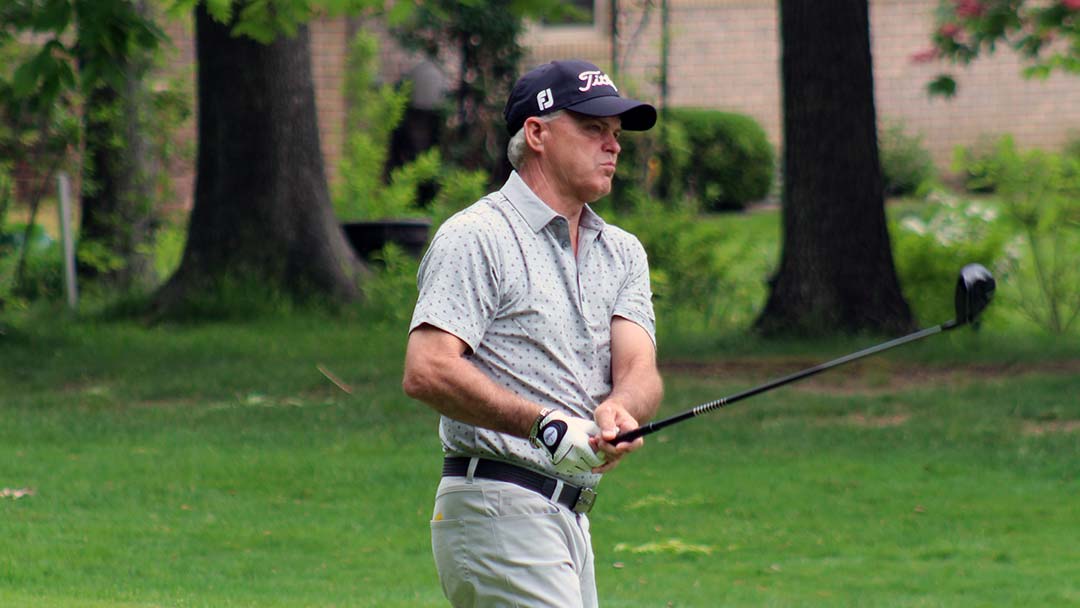 In the Senior Division, Mitch Camp left a few shots out on the course, but was still able to claim the title by one shot over Gary Rusnak. Camp made eight birdies on the day in shooting 5-under par 67, but had a bogey and double-bogey that left him thinking his round could have been even better.

FINAL RESULTS: Northern Ohio PGA
2021 Club Car / Pepsi Stroke Play Series #2
Presented by: Weaver Golf, Cole and Parker, Pukka Inc.
Barrington Golf Club, Aurora, Ohio | Par 72
Monday, May 24, 2021
Championship Division:
1 Tyler McHugh Club Walden 33-31–64 -8 $1,100.00
2 Jaysen Hansen Beechmont 33-34–67 -5 $900.00
3 Charles Phillips Chapel Hill 34-34–68 -4 $800.00
T4 Cory Kumpf Brookside 33-36–69 -3 $587.50
T4 Nick Gustin Erie Shores GC 33-36–69 -3 $587.50
T4 Sean McGuire Pepper Pike Club 34-35–69 -3 $587.50
T4 Derek Smith Red Tail 35-34–69 -3 $587.50
T8 Collin Slattery The Country Club 35-35–70 -2 $333.33
T8 Ryan Brawley Shaker Heights 37-33–70 -2 $333.33
T8 Mark Evans Mayfield 33-37–70 -2 $333.33
T8 Greg Andrego Ellsworth Meadows 37-33–70 -2 $333.33
T8 Patrick Milkovich Canterbury 34-36–70 -2 $333.33
T8 Jordan Paolini Shaker Heights 38-32–70 -2 $333.33
14 Dustin Roth Eagle Creek GC 36-35–71 -1 $200.00
T15 Milton Carswell Stone Oak CC 35-37–72 E $100.00
T15 Jim Troy Honma Golf USA 37-35–72 E $100.00
T15 Mike Stone Belmont CC 36-36–72 E $100.00
T15 Rob Moss Pepper Pike Club 36-36–72 E $100.00
T15 Brian Boggs Fremont CC 34-38–72 E $100.00
Out of the Money:
T20 William McKinley  Canterbury 74
T20 Michael Balcar  Brandywine CC 74
T20 Randy Dietz  Windmill Golf Center​ 74
T20 Mark Sierak  Barrington 74
T24 Thomas Duris  Stone Oak CC 75
T24 Nick Paez  GolfTEC – Cleveland West 75
T24 Jon Jones  Youngstown 75
T24 Drew Pierson  Shaker Heights 75
T24 Matthew Creech  Sand Ridge 75
T24 Adam Lewicki  Portage 75
T24 Darin de Lelys  Westfield Group CC 75
T31 Nick Orr  Canterbury 76
T31 Brett Coluccio  Northern Ohio PGA 76
T31 Rob Smyser  Fox Meadow Country 76
T31 Collin McEndree  Club Walden 76
T31 Daniel Terry  Chippewa GC 76
T31 John Powers  Bowling Green State University 76
T37 Joe Meglen  GolfTEC-Stonebrook 77
T37 Sam Wilding  Mayfield SRC – Mayfield 77
T37 Steven Duhon  Golf Galaxy – Akron 77
T40 Jason Garnet  Westwood 78
T40 David Dinan  Windmill Golf Center​ 78
T40 Michael Miller  Avon Oaks 78
T40 David Morgan  Eagle Creek GC 78
T40 June Won  Stone Ridge GC 78
45 Asa Donaldson  Shawnee CC 80
T46 Mark Scott Jr.  Brookside 81
T46 Justin Long  Windmill Lakes GC 81
T48 Zac Cork  Pepper Pike Club 82
T48 Seth Carn  Alliance 82
50 Trent Maxwell  Windmill Golf Center​ 83
51 Chad Kitzmiller  Westfield Group CC 87
52 Scott Galayde  Windmill Golf Center​ 92
WD Tyler McCormick  Fairlawn  
Senior Division:
1 Mitchell Camp Club Walden 35-32–67 -5 $850.00
2 Gary Rusnak 1899 Golf, CLE East 34-34–68 -4 $700.00
T3 Scott Pollack 1899 Golf, CLE East 35-34–69 -3 $450.00
T3 Dan Sutton Heather Downs CC 35-34–69 -3 $450.00
T3 Mike Rankin Westbrook CC 33-36–69 -3 $450.00
T6 Tom Atchison Salem GC 38-33–71 -1 $100.00
T6 Jim Karr Weymouth Club 36-35–71 -1 $100.00
T6 Eric Morgan Plum Brook CC 34-37–71 -1 $100.00
T6 Kevin Sullivan GolfTEC – Brecksville 38-33–71 -1 $100.00
Out of the Money:
T10 Steve Parker  Portage 72
T10 Gary Trivisonno  PGA Of America Life Member 72
T10 Brad Apple  Belmont CC 72
T10 Rob Moss  Pepper Pike Club 72
T14 Tony Adcock  Seven Hills CC 73
T14 Michael Shulas  Knoll Run Golf Course 73
16 Tony Milam  North Coast Jr Tour 74
17 Jon Jones  Youngstown 75
18 Trevor Thomas  The Delphos 76
19 Andy Santor  The Country Club 77
20 Joseph Borawski  Brookside 79
21 Thomas Kochensparger  Legend Lake 82