Ty Kovach of Medina drove the ball spectacularly on Saturday at the 2021 NOHIO.GOLF Stableford + Skins, setting himself up for a blow-out win at Turkeyfoot Lake Golf Links.
Kovach drove the green and made a sliding downhill put for eagle and a skin at the par-4 fifth hole to get his round going. But it was the four birdies on the back nine at Turkeyfoot that sealed the deal. His Modified Stableford points total came to 30, good for a five point victory.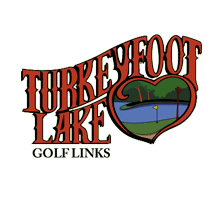 Jimmy Wild of Sagamore Hills came away the big winner on the day, as he finished in solo second place and made two eagles on the back nine at Turkeyfoot that won him two skins.
Wild made eagle on the par-4 11th, a hole not normally considered an eagle hole, then converted a twirling putt at the 16th for another. Eight skins were won on the day from the $2,400 skins pot, making each one worth a tidy $300.
Chris Okeson of Lyndhurst matched the two skins total of Wild. Okeson made an eagle on the easily reachable par-4 10th hole, them made a curling putt at the long and difficult par-3 13th hole to nab the other, to a pin buried far right behind the bunker.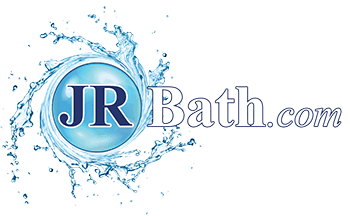 Given that brutal hole location on the 13th, no one came close to making an ace and winning the $10,000 JR Bath Hole-in-One Extravaganza, good for a luxury bath make-over for such a feat.
But the giant prize will be available again in May in the next Series event, the NOHIO.GOLF All-American 3-Player Scramble at Rawiga Golf Club in Seville on FRIDAY, May 28th (the Friday before Memorial Day weekend!)
FINAL RESULTS:
2021 NOHIO.GOLF Stableford + Skins
Turkeyfoot Lake Golf Links, Akron
Saturday, April 17, 2021
MODIFIED STABLEFORD POINTS: 1 for par; 3 for birdie; 5 for eagle
HOLE-BY-HOLE GOLF GENIUS RESULTS HERE >

1 Ty Kovach, Medina 30 $300.00
2 Jimmy Wild, Sagamore Hills 25 $200.00
T3 Howard Clendenin, Fairlawn 22 $125.00
T3 Vaughn Snyder, Massillon 22 $125.00
T5 Justin Trzebuckowski, Broadview Heights 21 $70.00
T5 Jon Lieser, Canton 21 $70.00
T5 Ryan Culbertson, Wooster 21 $70.00
T5 Chris Okeson, Lyndhurst 21 $70.00
9 Zach Drukenbrod, Canton 20 $45.00
T10 Jack Garswood, Fairview Park 19 $30.00
T10 Shaun Kloetzer, Fairlawn 19 $30.00
T12 Bobby Harmon, Cleveland 18 $6.43
T12 Ed Diebold, Akron 18 $6.43
T12 Mike Simpson, Uniontown 18 $6.43
T12 Josh Prok, Akron 18 $6.43
T12 Fred Miller, Aurora 18 $6.43
T12 Aaron Crewse, Akron 18 $6.43
T12 Allen Freeman, Brecksville 18 $6.43
T19 Eric Coleman, Medina 17
T19 John Topeka, North Olmsted 17
T19 Tom Stack, Akron 17
T19 Mark Schneider, Canton 17
T23 Chance Phifer, Akron 16
T23 Alex Loftin, Macedonia 16
T23 Dave Oates, Canton 16
T23 Mark Foss, Mayfield Heights 16
T23 Mark Guadagni, Hudson 16
T28 Shayne Bishop, New Franklin 15
T28 Kory Hull, Coventry 15
T28 Aaron Meikle, Fowler 15
T28 Brent Myers, Kidron 15
T28 Dave Pulk, Williamsburg VA 15
T33 Matthew Frey, Broadview Heights 14
T33 Dave Canter, Manchester 14
T33 Jay Dean, Akron 14
T36 Ron Skirpstas, Medina 13
T36 Ryan Stefanski, Sagamore Hills 13
T36 Troy Luckenbaugh, Green 13
T36 Larry Lahnan, Aurora 13
T40 Michael Dota, Avon 12
T40 Adam Arman, Massillon 12
T40 Emily Baumgartner, Tallmadge 12
T40 John Toth, Akron 12
T40 Anthony Marozzi, Ravenna 12
T45 Tyler Watkins, Medina 11
T45 Eric Wonkovich, Lakewood 11
T45 Mark Ciccarello, South Euclid 11
T48 Randy Crider, Brunswick 10
T48 Nate Matthews, Cleveland 10
T48 Blake Doty, Wooster 10
T48 Lou Boarman, Mogadore 10
T52 Jim Grosso, Akron 9
T52 Joe Sutter, Green 9
T52 Brett Pichla, Lakewood 9
T52 Jeremy Knight, Streetsboro 9
T52 Brian Vincelette, Wadsworth 9
57 Aaron Czetli, Cuyahoga Falls 8
T58 Jack Cox, Parma 6
T58 Mike Angie, Mayfield Heights 6
SKINS: $2,400 pot
Jimmy Wild, Sagamore Hills (2) Eagle on 11, Eagle on 16 – $600
Chris Okeson, Lyndhurst (2) Eagle on 10, Birdie on 13 – $600
Howard Clendenin, Fairlawn Birdie on 3 – $300
Zach Drukenbrod, Canton Birdie on 4 – $300
Ty Kovach, Medina Eagle on 5 – $300
Vaughn Snyder, Massillon Eagle on 7 – $300