Chris Okeson and Phil Bojc lapped the field at The Quarry Golf Club in Canton on Friday, using a pitch-in eagle at the par-5 11th to jumpstart a sizzling back nine that lead to a 3-shot victory in the NOHIO.GOLF Firecracker 2-Am Better Ball.
On a windy afternoon playing in the second group of the day, Okeson and Bojc turned the front nine in a standard 2-under par, then ripped apart the beginning of the back side: a birdie at 10, an eagle at 11 (good for a skin), then birdies at 13 and 15.
The champions were the only team that went bogey-free on the day.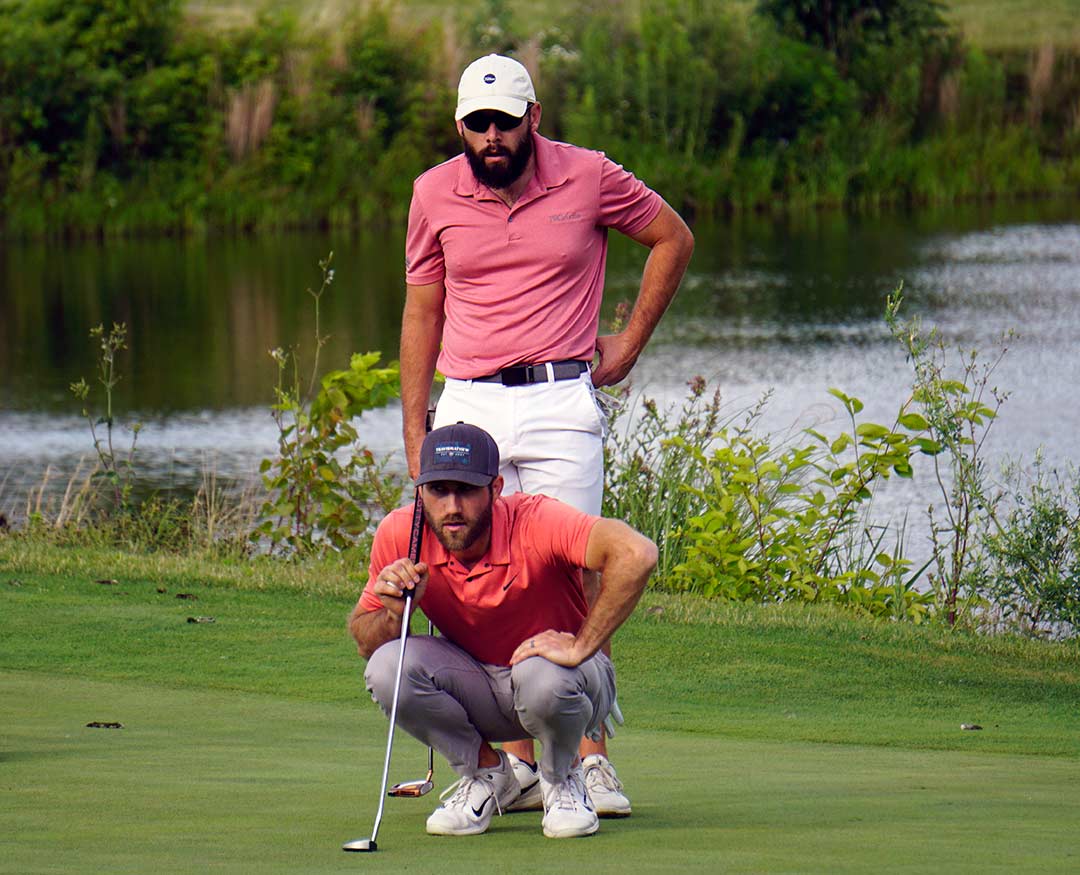 Connor McCaulley and Tommy Miano were putting heat on the leaders in the clubhouse, getting to 6-under par with three holes left to play. But bogies at the difficult 17th and 18th holes put them into a tie for second place with Dave Oates and Vaughn Snyder, who made birdie at the last to reach 4-under par.
There were five skins winners on the day, which included two par-5 eagles, birdies at the tough 8th and 16th par-fours, and a simple birdie at the 120-yard par-3 12th.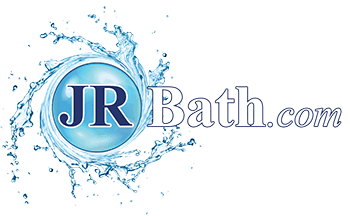 No player came close to making an ace on the par-3 ninth hole, which was the JR Bath Hole-in-One Extravaganza hole good for a $10,000 remodeling project. But there are two more chances to win that prize during the remainder of the season.
Complete results from The Quarry below. PHOTO GALLERY HERE >
The next event on the NOHIO.GOLF Series calendar is the NOHIO.GOLF Championship at Raintree Golf & Event Center in Green on Friday, Sep 3rd. This 18-hole individual stroke play event is open to all amateur players with variable tees by age/gender. It has a second built-in event for NOHIO.GOLF GHIN members: a club championship and the right to play in NOGA's Tournament of Champions at The Country Club in Pepper Pike!
FINAL RESULTS: NOHIO.GOLF Series
2021 Firecracker 2-Am Better Ball
The Quarry Golf Club, Canton, Ohio
Friday, July 2, 2021
1 Chris Okeson + Phil Bojc (Powell, Lyndhurst) 65 $840.00
T2 Dave Oates + Vaughn Snyder (Canton, Massillon) 68 $510.00
T2 Connor McCaulley + Tommy Miano (Stow) 68 $510.00
T4 Allen Freeman + Justin Trzebuckowski (Brecksville, Broadview Heights) 69 $163.33
T4 Jim Krivanek + Mike Simpson (Beechwood, Uniontown) 69 $163.33
T4 Jimmy Wild + Steve Blackburn Jr. (Mentor, Sagamore Hills) 69 $163.33
T7 Aaron Crewse + Shaun Kloetzer (Akron, Fairlawn) 70 $16.67
T7 Adam Ellison + Daniel Jurcich (Ostrander, Powell) 70 $16.67
T7 Mark Kocurko + Ron Skirpstas (Middleburg Heights, Medina) 70 $16.67
T10 Kyle Jones + Quinn Parker (Canton 71
T10 Ryan Stefanski + Tyler Watkins (Sagamore Hills, Medina) 71
T10 Shawn Mills + Tim Mills (New Philadelphia) 71
T10 Antonio Bodziony + Thomas Piore (Mentor, Willoughby) 71
14 Jay Hollifield + Mike Mazzan (Canton) 72
T15 Brian Gamble + Matthew Frey (Broadview Heights, Massillon) 73
T15 Billy Sheak + Joe Evans (Hartville, Alliance) 73
T17 Emily Baumgartner + Evan McCauley (Tallmadge, Wadsworth) 74
T17 Matt Shoup + HJ Wenger (Dalton) 74
T19 Fred Miller + Larry Lahnan (Aurora) 75
T19 Dan Tuleta + Matt Cooper (North Ridgeville, North Olmsted) 75
T19 Adam Arman + Mike Patton (Massillon) 75
T22 Blake Ring-Fish + Emily Holzopfel (Rayland) 76
T22 John Hahn + John Oyster (Cranberry PA, Kent) 76
T22 Ed Diebold + Shayne Bishop (New Franklin, Akron) 76
T25 Michael Renner + Mike Musacchia (Wadsworth, Dublin) 78
T25 Paul Malkus + Kevin Price (Streetsboro, Northfield Twp.) 78
27 Dennis Royer + Duy Trinh (Galena, Powell) 81
28 Dan Terry + Mark Thomas (Jackson Township, Brunswick) 83
T29 Jeff Tyler + Matt Bright (Kent, Tallmadge) 95
T29 Daniel Cole + Ethan Cole (Canton) 95

SKINS: $240 ea
Adam Ellison + Daniel Jurcich – Eagle on 7
Bodziony, Antonio + Piore, Thomas – Birdie on 8
Chris Okeson + Phil Bojc – Eagle on 11
Brian Gamble + Matthew Frey – Birdie on 12
Jay Hollifield + Mike Mazzan – Birdie on 16