Broadview Heights' AJ Borisa had golf's version of a walk-off home run to win the 2021 NOHIO.GOLF Championship at Raintree.
Sitting at even par for the day after 17 holes, Borisa smashed a drive between the bunker right and the water left on the par-5 18th, pin-hunted a long iron to the flagstick sitting over a bunker on a downhill slope on a saddleback green fronted by more water, then drained the six foot putt for eagle to win the title and a skin.
Now that's a finish!
Borisa's eagle gave him a 2-under par score of 70, good for a one shot victory over Larry Lahnan of Aurora. Lahnan made birdie on both par-3 holes on the back nine, the second of which earned him a skin of his own.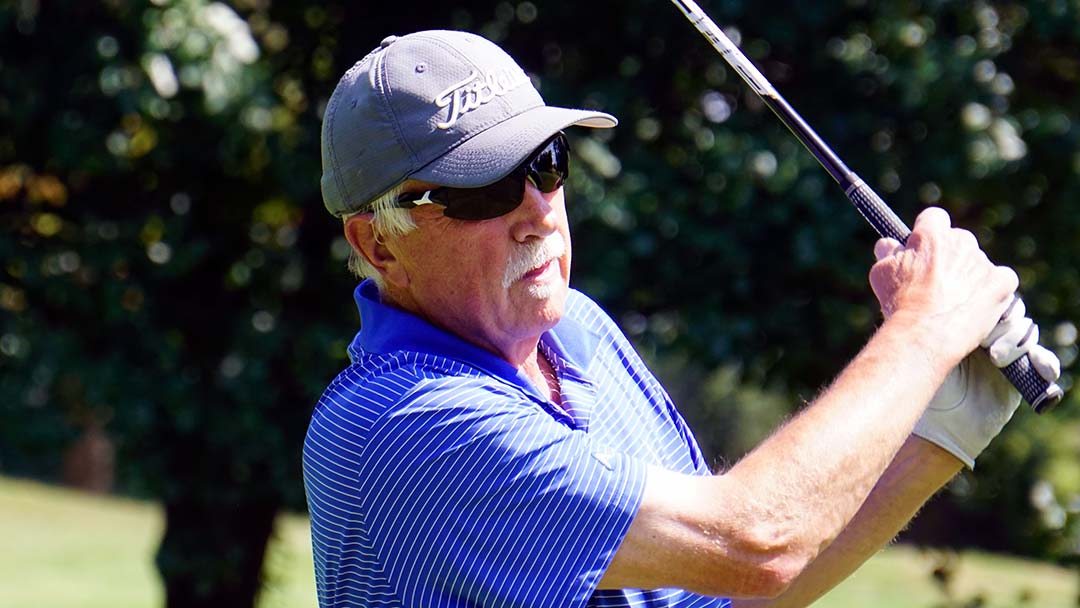 Medina's Ron Skirpstas tied with Fairlawn's Shaun Kloetzer as low NOHIO.GOLF Club member at even-par 72, with Skirpstas earning the nod for the NOGA Tournament of Champions as club representative.
Jeremy Knight of Streetsboro earned back-to-back skins after a tough start, making eagle at the par-5 seventh hole then stuffing home a birdie at the long over-the-water par-3 eighth.
PHOTO GALLERY:
INSTRUCTIONS: Click any thumbnail to launch the photo viewer. Hover your cursor over a photo in the viewer to display arrows to move between photos. Click (x) to exit the current batch after viewing. Then use the navigation below the thumbnails to see additional photos in this gallery.
FINAL RESULTS:
2021 NOHIO.GOLF Championship
Raintree Golf & Events Center, Green
Friday, September 3, 2021
AJ Borisa 35 – 35 = 70 $350.00
Larry Lahnan 37 – 34 = 71 $250.00
Ron Skirpstas * 36 – 36 = 72 $122.50
Shaun Kloetzer * 36 – 36 = 72 $122.50
Lou Boarman * 35 – 39 = 74 $52.50
Robert McMahon 36 – 38 = 74 $52.50
Allen Freeman * 36 – 39 = 75
Jeremy Knight * 40 – 35 = 75
Doug Fleming 39 – 37 = 76
Mike Crawford 39 – 37 = 76
Bobby Harmon * 41 – 36 = 77
Mitch Levengood * 36 – 41 = 77
Brant Harbert * 38 – 41 = 79
Steve Feist 40 – 39 = 79
Brian Beebe 37 – 43 = 80
Joe Sutter 39 – 41 = 80
Justin Trzebuckowski * 40 – 42 = 82
Tim Heavner 40 – 44 = 84
Adam Arman 41 – 43 = 84
Rob Loomis * 41 – 43 = 84
Zoran Karic 39 – 46 = 85
Jarryd Ridgeway 52 – 48 = 100
Glyn Price 41 – NC
Dan Terry * DNS
* – NOHIO.GOLF Club Member
SKINS: $120 ea
Jeremy Knight – Eagle 3, Hole #7
Jeremy Knight – Birdie 2, Hole #8
Larry Lahnan – Birdie 2, Hole #16
AJ Borisa – Eagle 3, Hole #18