Shaun Kloetzer and Justin Trzebuckowski best used the hour-and-twenty-five-minute rain delay to capture the 2021 Northern Ohio Golf Association's Great Lakes Auto Scratch Series Four-Ball #2 at Congress Lake Club in Hartville on Monday.
The pair was tied for the lead with just five holes remaining, right before the black skies and sideways rains came. But immediately after play resumed, Kloetzer made a clutch par putt to keep the momentum going, then ran off two birdies in their last four holes on the front side at Congress to finish at 8-under par 63.
Trzebuckowski rolled home five birdies on the day as Kloetzer made three, earning them a two-shot victory over the tied-for-second place teams of Derek Gordon + Nathan Mullen and current NOGA POY points leader Aaron Crewse + Bob Henighan.
"It was one of those rounds where if one person was out of a hole or in trouble, the other person stepped up every time," Kloetzer said. "We didn't make any bogeys which is always big, and we made pretty much every putt we had inside 8-10 feet. When you put all of that together, it was a great round."
"Sean came out of the rain delay firing, so it made it easy on me," Trzebuckowski said. "It took pressure of me towards the end. The first part of the round we were ham and egging it. I dropped some birdies in before the rain delay and he came out on the par-3 and made a big par save."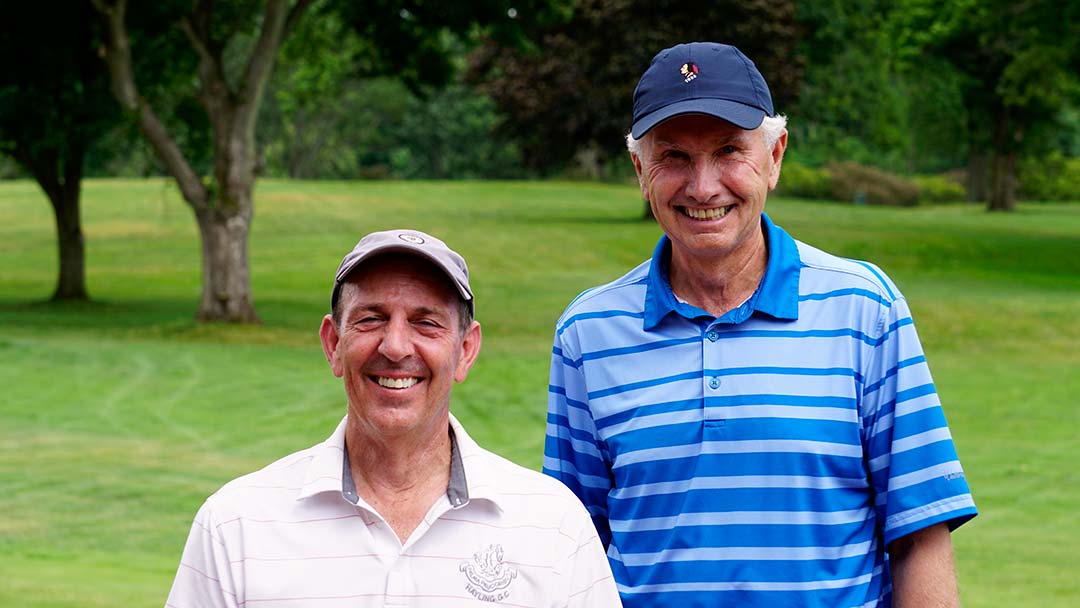 In the Senior Division, Tom Laubacher put together a five-birdie day and a 67 on his own ball, as he and partner Mike Cassell finished with solid 5-under par 66, good for a two shot victory over Mark Borlin and Allen Freeman.
The next Scratch Series event is the NOGA Great Lakes Auto Stroke Play #2 at Tippecanoe Country Club in Canfield on Monday, July 12th.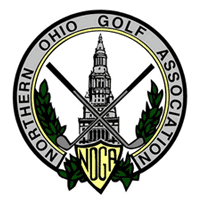 FINAL RESULTS: Northern Ohio Golf Association
2021 Great Lakes Auto Scratch Series Four-Ball #2
Congress Lake Club, Hartville, OH
Monday, June 21, 2021
CHAMPIONSHIP DIVISION
1 Kloetzer, Shaun + Trzebuckowski, Justin, NOHIO.GOLF Club 63 $360.00
T2 Gordon, Derek + Mullen, Nathan Sanctuary Golf Club, The Lake Club 65 $270.00
T2 Crewse, Aaron + Henighan, Bob NOHIO.GOLF Club, Westfield Country Club 65 $270.00
4 Bernatovicz, John + Meagrow, Jeff Westfield Country Club, Canterbury Golf Club 68 $180.00
T5 Peterson, Kurt + Thrams, Jeff Shady Hollow Country Club 69 $60.00
T5 Jhaveri, Saumil + Schmid, Chris Avon Oaks Country Club 69 $60.00
T7 Dankovich, Josh + Venrose, Rob Yankee Run Golf Course 70
T7 Beebe, Brian + Trier, David Ohio Prestwick Country Club, Silver Lake Country Club 70
9 Baumgartner, Emily + Spotleson, Suzi Club Walden, Brookside Country Club 71
10 Garrard, Brett + Hach, Mark Signature of Solon, NOHIO.GOLF Club 72
T11 Briggs, Anthony + Donahoe, Matt Avon Oaks Country Club, Columbia Hills Golf & Swim 73
T11 Eggleton, Chris + Zgrabik, Andrew Portage Country Club, Sleepy Hollow Golf Course 73
T13 Carr, Andy + Lord, John NOHIO.GOLF Club, Pine Hills Golf Club 76
T13 Howard, Jeff + Hughes, Keith Westfield Country Club 76
15 Caskey, Emmett + Ellis, Jamison Raintree Golf and Event Center, Ohio Prestwick Country Club 79
T16 Hochschwender, J + Hochschwender, Olivia Firestone Country Club, Portage Country Club 80
T16 Mailey, Ted + Perry, Jim Lake Forest Country Club, Valley of the Eagles 80
SKINS: $80 ea
Crewse, Aaron + Henighan, Bob – Eagle on 3
Gordon, Derek + Mullen, Nathan – Birdie on 5
Kloetzer, Shaun + Trzebuckowski, Justin – Birdie on 7
Baumgartner, Emily + Spotleson, Suzi – Birdie on 8
Gordon, Derek + Mullen, Nathan – Birdie on 9
Gordon, Derek + Mullen, Nathan – Birdie on 14
Jhaveri, Saumil + Schmid, Chris – Birdie on 17
SENIOR DIVISION
1 Cassell, Mike + Laubacher, Tom Country Club of Hudson, Club Walden 66 $360.00
2 Borlin, Mark + Freeman, Allen Silver Lake Country Club, NOHIO.GOLF Club 68 $270.00
3 Lahnan, Larry + Roller, Joseph Club Walden, Madison Country Club 69 $180.00
T4 Durr, Jim + Guadagni, Mark Silver Lake Country Club 70 $30.00
T4 Bryson, Rick + Herchek, Jim NOHIO.GOLF Club 70 $30.00
T4 Fried, Marc + Guest, Monty Signature of Solon 70 $30.00
T7 Lagrotteria, Paul + Saari, Scott Bob-O-Link Golf Course 71
T7 Cummins, Robert + Cutlip, Dave Good Park Golf Course, Windmill Lakes Golf Club 71
9 Cea, Jim + Bell, Ron NOHIO.GOLF Club, Good Park Golf Course 72
10 Bukovecky, Nick + Weaver, Bob Oberlin Golf Club 73
11 Baugh, Tom + Skidmore, Tom Portage Country Club, Weymouth & Fox Meadow CC 74
12 Merrow, Rick + Van Nostran, Doug NOHIO.GOLF Club, Congress Lake Club 78
DNF Flood, Denny + Warnica, Bryan Oberlin Golf Club DNF
SENIOR SKINS: $80 ea
Cea, Jim + Bell, Ron – Birdie on 2
Bryson, Rick + Herchek, Jim – Birdie on 5
Cassell, Mike + Laubacher, Tom – Birdie on 7
Cassell, Mike + Laubacher, Tom – Birdie on 10
Lagrotteria, Paul + Saari, Scott – Birdie on 16

— NOGA Boatwright Intern Justin Golba contributed to this story