A windy day at Sleepy Hollow added another layer of difficulty to an already difficult course in the third playing of the 2021 Cleveland Metroparks' Junior / Senior Better Ball for teams with one player under age 50 and one over age 50.
A birdie on the 18th hole was the difference, as the team of Ty Kovach and Allen Freeman shot a solid 5-under par 66 to edge the rest of the field by one shot.
Teams of Aaron Crewse / Nick Lambos and Matt Frey / Dale Frey shot 67 to finish in a tie for second place.
The next event available for sign-up on the Cleveland Metroparks Golf calendar are the four Course Championships and Cleveland Am Qualifiers, played on July 10/11 and 17/18…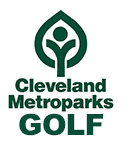 FINAL RESULTS: Cleveland Metroparks Golf
2021 Am / Senior 2-Player Better Ball
Sleepy Hollow Golf Course, Brecksville, Ohio
Saturday, June 26, 2021

Allen Freeman / Ty Kovach 66 $830
Aaron Crewse / Nick Lambos 67 $420
Matt Frey / Dale Frey 67 $420
David Sotka / Bob Sotka 68 $270
Brian Beebe / David Trier 70 $240
Ryan Stefanski / Dennis Berkheimer 71 $74
John Angela / William Jenkins 71 $74
Shayne Bishop / Mike Simpson 71 $74
Alex Brinkman / Dan Brinkman 72
Mark Borlin / Nick Anagnost 72
Joe Blackburn / Walt Robertson 72
Jason Jendre / Andrew Jendre 73
Max DeCheco / John Toth 73
Eddie Neer / Daniel Sederholm 75
Jimmy Wild / Dave Wild 75
Andrew Malkus / Paul Malkus 75
Chris Eggleton / Patrick O'Neill 76
William Schaefer / Phil Jendre 76
Paul Krueger / Travis Pollari 76
Justin Trzebuckowski / Zoran Karic 76
Greg Taylor / Dan Terry 77
Bob Flerchinger / Mark Weymer 77
Ryan Malkus / Bob Wadsworth 78
Anthony Petruzzi / Stephen Stuthers 78
John Dermenof / Ben Ranta 78
Brendan Tully / Mark Tully 81
Emmett Caskey / Anthony Gullace 81
Kerry McLemore / Daniel McLemore 89

SKINS: $160 ea
Wadsworth/Malkus Birdie on 2
Sotka/Sotka Birdie on 6
DeChecho/Toth Birdie on 10
Wild/Wild Birdie on 11
Malkus/Malkus Eagle on 14