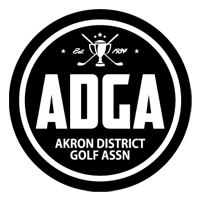 Even with a bogey on their final hole, the team of Mike Simpson, Dave Oates and Vaughn Snyder earned a two shot victory over two teams in the ADGA Bud Light 3-Man Shamble at Chippewa Golf Club on Sunday, August 1.
The Shamble format has all three players hit a tee shot, the best is selected, then the three players each complete the hole from there in individual stroke play, with two of the three scores counting for the team.
Oates, Snyder and Simpson finished with solid 15-under par 127.
In the Senior Division, Tim Davis, Mike Armour and Doug Fleming used an eagle chip-in on the par-4 ninth and double-birdies on the par-3 17th to grab a one-shot victory at 12-under par 130. Runners-up Larry Lahnan, Fred Miller and Randy Crider had their team score to 14-under par with four holes to play, but stumbled on The Triangle.
The final event of the 2021 ADGA season will be the Golfer of the Year Tournament at Shady Hollow Country Club in Massillon on Sunday, August 22nd. This event is an invitational, so ADGA players should watch this site and their email box for further details…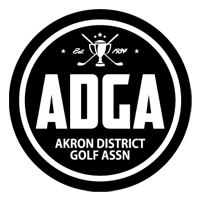 FINAL RESULTS:
Akron District Golf Association
2021 Bud Light 3-Man Shamble
Chippewa Golf Club, Doylestown, OH
Sunday, August 1, 2021
CHAMPIONSHIP DIVISION
1st Mike Simpson / Dave Oates / Vaughn Snyder 61 – 66 = 127 $1,050.00
T2 Jenkins / Jenkins / Mokros 64 – 65 = 129 $600.00
T2 Clark / Hollifield / Fraze 61 – 68 = 129 $600.00
4th McCaulley / Nickson / Miano 66 – 64 = 130 $300.00
5th Decheco / Watkins / Trzebuckowski 62 – 69 = 131 $150.00
Out of the Money:
Smith / Wild / Stefanski 64 – 68 = 132
Gasser / Bricker / Schustrich 66 – 66 = 132
Wakeling / Nemeth / Marr 64 – 70 = 134
Lieser / McVey / Bishop 65 – 69 = 134
Pappas / Goodman / Ritchie 63 – 71 = 134
Toth / Bowers / Marozzi 67 – 68 = 135
Malkus / Malkus / Wadsworth 65 – 71 = 136
Levengood / Miller / Hepner 68 – 69 = 137
Crewse / Blackburn Jr. / Kloetzer 67 – 71 = 138
Jones / Vellios / Gamble 68 – 72 = 140
Schneider / Ramaley / Wofus 68 – 74 = 142
Czetli / Wenger / Kabaski 68 – 75 = 143
Pierce / Matheney / Taylor 71 – 73 = 144
Renner / Musacchia / Tyler 70 – 75 = 145
CHAMPIONSHIP DIVISION SKINS: $70 ea
4 on #2 Clark/Hollifield/Franz
6 on #4 Smith/Stefanski/Wild
5 on #7 Miano/McCaulley/Nickson
6 on #8 Papas/Goodman/Ritchie
7 on #11 Wakeling/Nemeth/Marr
4 on #12 Gasser/Bricker/Schustrich
4 on #17 Jenkins/Jenkins/Mokros
6 on #18 Miano/McCaulley/Nickson
SENIOR DIVISION
1st Tim Davis / Mike Armour / Doug Fleming 60 – 70 = 130 $750.00
2nd Miller / Lahnan / Crider 60 – 71 = 131 $330.00
Out of the Money:
Trier / Freeman / Cutlip 63 – 69 = 132
Cea / Bell / Spino 63 – 71 = 134
Dean / Den / Jones 66 – 69 = 135
Thomas / Spino Jr. / Mendoza 67 – 68 = 135
Luckenbaugh / Marsinek / Cutlip 70 – 73 = 143
Martin / Stack / Hedrick 70 – 74 = 144
SENIOR DIVISION SKINS: $25 ea
6 on #1 Trier/Freeman/Cutlip
7 on #3 Davis/Armour/Fleming
5 on #9 Davis/Armour/Fleming
8 on #11 Cea/Bell/Spino
6 on #13 Miller/Lahnan/Crider
7 on #14 Trier/Freeman/Cutlip
6 on #15 Dean/Dean/Jones
7 on #16 Dean/Dean/Jones
4 on #17 Davis/Armour/Fleming