The annual Zoar Senior Amateur Championship was played Sunday at Zoar Golf Club. The one-day tournament featured three divisions based on age.
In the 70+ division, John Sibila of Strasburg won with a fine 69. His round included a 4 under par 32 on the front. Past champion Tom Stack of Portage Lakes was second with a 73 and Jim Tarter from Akron was third with a 75.
There were 7 skins paying $15 each in 70+. Sibila had birdies on 1 & 5 and an eagle on 7. Steve Steinhilber birdied 11 and 13. Dave Fowler had a 2 on #6. Dan Labaj had the only three on 17.
Dave Peck, Macedonia, won the 60-69 age division by two strokes. His 2-under par 70 had him playing the front in 34 strokes. George Allen of Champion was one stroke better than Frank Livak of Brimfield. Jeff Sparks (Cincinnati) and Raul Mendoza (Orrville) tied for 4th place at 74.
In 60+, there were 5 skins paying $45 each. Brent Myers had and eagle on #2. Bruce Dean had a birdie on #3. Jim Herchek had a two on 4, Jeff Sparks birdied the par 3 sixth and George Allen birdied the finishing hole.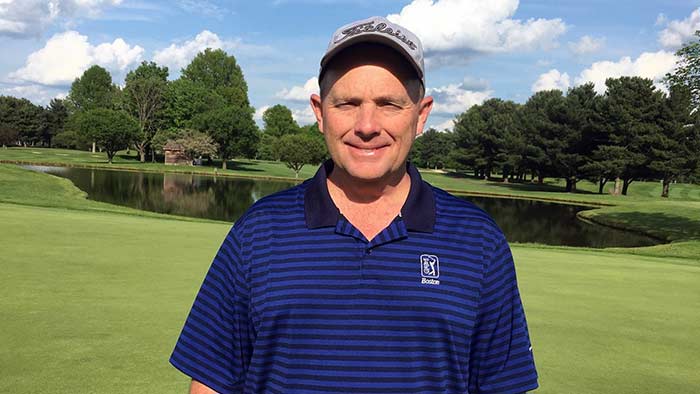 The 50+ division Champion has a familiar face: Brad Baker has won again at Zoar GC! Coming off a one stroke win two weeks ago in the Zoar Memorial, Baker birdied the 18th hole to get into a playoff. Baker, Tim Heavner and Dean Cutlip all shot 73's. Cutlip was unavailable for the playoff, but Baker birdied the third playoff hole to claim the title. Jeff Burge (Aurora) and Matt Bitikofer (Strasburg) tied for 4th place just one stroke off the winners pace.
Only four skins were claimed: Shayne Bishop birdied the opening hole. Baker birdied #10; Mark Thomas had a 3 on eleven and Rich Bubenchick had a 3 on #16, worth $47 each.