For most of the day at the 2020 Tigertown Open, the lead in the Professional Division belonged to Seth Fair of Indianapolis with a 7-under par 65.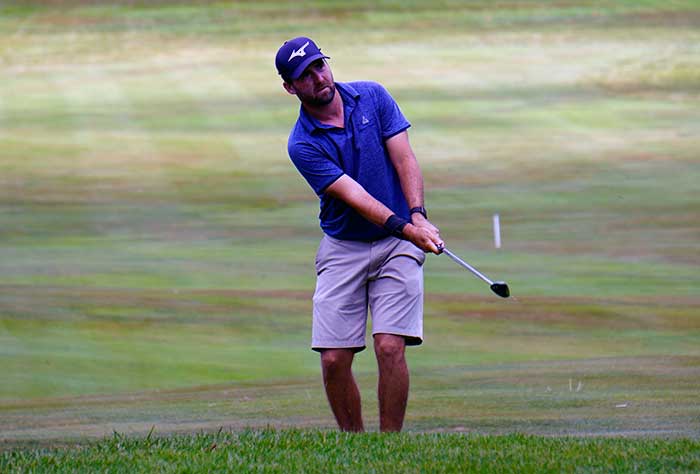 That is until some guy from New Philadelphia "just took care of business".
Stating he did nothing more spectacular on the day but convert all of the short par-fours and par-fives that need to be converted, Blake Sattler posted an 8-under par score of 64 in the afternoon wave on Friday to capture the Tigertown pro title, and with it the $5,000 first place winner's check.
Sattler had a brush with victory at a previous Tigertown Open, having lost in a playoff back in 2015 to Kevin Kraft. But he hadn't played in the event since then because of developmental tour pursuits. This year's COVID craziness kept him in Ohio, however, so he entered his name into the field in Massillon for July 17th.
"I just played good, solid golf. I putted well and kept it pretty straight-forward," Sattler said after his round.
Michael Balcar and Jon Mills tied for third place with 67.
SENIOR PROFESSIONALS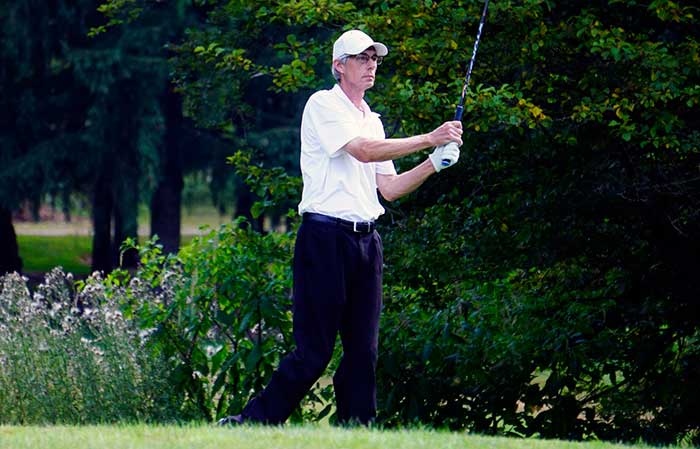 Jim Cichra, the PGA professional at the Robert Morris University Island Sports Golf Dome in Pittsburgh, is a past winner of the Senior Pro Division at the Tigertown Open. In 2020, he added that title to his folio again.
An even par score of 72 was enough to capture a one shot victory over Tony Adcock and Walt Robertson.
AMATEURS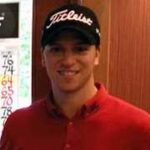 Reinstated amateur Ryan Gutowski of Akron went low at the Tigertown, posting a morning round of 7-under par 65 that looked to be a tie for the overall championship for much of the day.
Even though Sattler nabbed the 2020 title outright later in the day, Gutowski still won the Am division by a tidy two shots over Bud Radis and Joshua Wright.
SENIOR AMATEURS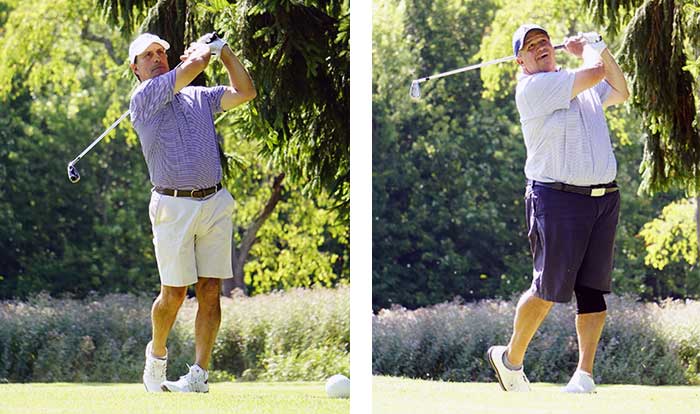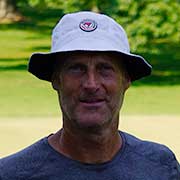 Allen Freeman of Brecksville posted a 1-under par 71 in the very first group of the day, and it held up for the lead after the morning wave. But playing together in the afternoon, two Stark County Golf Hall of Fame members — Nick Lambos of Canton and Kurt Peterson of Jackson Township– tied that number to share the Senior Am victory three ways.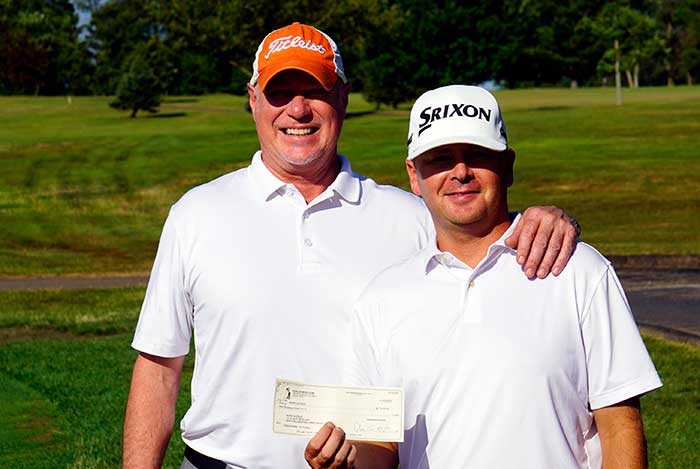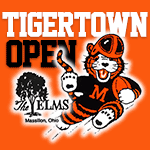 FINAL RESULTS:
2020 Tigertown Open
The Elms Country Club, Massillon
Friday, July 17, 2020

PROFESSIONAL DIVISION
SATTLER, BLAKE 64 $5,000.00
FAIR, SETH 65 $1,500.00
BALCAR, MICHAEL 67 $750.00
MILLS, JON 67 $750.00
DALY, JAKE 68 $183.33
GANGLUFF, STEPHAN 68 $183.33
GURSKA, MATT 68 $183.33
LIGHT, TYLER 68 $183.33
MCHUE, TYLER 68 $183.33
SAFERIAN, RICH 68 $183.33
CROUCH, TIM 69
MCGUIRE, SEAN 69
POWERS, JOHN 69
POZDERAC, TONY 69
SCOTT, JAKE 69
GODREY, GRANT 70
HOLUB, DENNIS 70
KRAFT, KEVIN 70
MCBRIDE, JAKE 70
TARTER, NATHAN 70
WALTER, GENE 70
YANKOVICH, NATHAN 70
BINA, CAREY 71
SOMMERS, MATT 71
WACKERLY, PAUL 71
APPLEBY, JAKE 73
LAGODICH, LOGAN 73
MIDAY, ALEX 73
MURRAY, MICHAEL 73
ECK, JORDAN 74
VAUGHAN, DARRIN 74
HETTRICK, JA 75
SMITH, BEN 75
MILLER, JUSTIN 77
MOOSE, JUSTIN 77
OBERMILLER, BRANDON 77
WEIR, STEVE 78
WIDNER, JOSHUA 79
OLSEN, JEREMY 80
RHOADS, JOSHUA 81
SCHIFFBAUER, JAY 84
LAIRD, MASON 86
TRAGER, DAN WD
SENIOR PROFESSIONAL DIVISION:
CICHRA, JIM 72 $1,000.00
ADCOCK, TONY 73 $300.00
ROBERTSON, WALT 73 $300.00
CONNELLY, JOHN 74
DeMUESY, SCOTT 74
BUSH, RAYMOND 75
PAPA, RUSS 82
STEFANOV, LARRY 82
AMATEUR DIVISION:
GUTOWSKI, RYAN 65 $750.00
RADIS, BUD 67 $400.00
WRIGHT, JOSHUA 67 $400.00
DeMUESY, MILES 70 $250.00
ERKS, DYLAN 71 $212.50
MCCOLLINS, GUNNAR 71 $212.50
EGGLETON, CHRIS 72 $143.75
RENNER, MICHAEL 72 $143.75
KASUNICK, JARROD 72 $143.75
WITSTHEY, TOMMY 72 $143.75
LIESER, JONATHAN 73 $105.00
BARTO, CHRISTIAN 74 $15.00
CASKEY, EMMETT 74 $15.00
KLARIC III, MICHAEL 74 $15.00
KROTINE, JUSTIN 74 $15.00
PROK, JOSHUA 74 $15.00
SIMPSON, MIKE 74 $15.00
WITMER, MIKE 74 $15.00
CRONE, ERIC 75
FRASE, NOAH 75
JATICH, NOLEN 75
JELLEL, CHRIS 75
LOWDER, HUNTER 75
OATES, DAVE 75
SCHOBELOCK, TY 75
VINCELETTE, COLTON 75
SCHNEIDER, MARK 76
FILO, ADAM 77
FREUDEMAN, KYLE 77
HOOPS, COLIN 77
JONDA, BOBBY 77
KOPREVIC, KENNY 77
PATTAKOS, JOHN 77
PATTON, MIKE 77
STOOPS, ROBERT 77
SWEANY, MICHAEL 77
TOMAK, CHRISTIAN 77
ADCOCK, ALEC 78
ARMAN, ADAM 78
EICK, TRAVIS 78
ELLIS, JAMISON 78
MORAN, XANDER 78
MOSHER, DANIEL 78
OTTE, AARON 78
TERLESKY, BRIAN 78
TUCKER, DYLAN 78
BEEBE, BRIAN 79
GAMBLE, BRIAN 79
KALLAY, HUNTER 79
FRUCHEY, ZACK 80
JONES, BRAD 80
JATICH, BRANDON 81
LEE, RAY 81
STRANG, LANCE 81
STREET, BOBBY 81
HAHN, CARTER 82
WALKER, CHRIS 82
VELLIOS, JOHN 83
VELLIOS, YIANNI 83
DELILLO, JORDAN 84
LOWERS, RYAN 84
MAURER, ALEX 84
MILLS, DAN 84
SELOGY, NICK 84
DAVID, ANDREW 85
KOZUB, MATT 85
ELLIS, HUNTER 86
RICKER, CORY 86
HARDEN. AARON 87
CUNNINGHAM, BRIAN 90
OBERHAUSER, TYLER 93
BAKER, STEPHEN 95
THOMPSON, CHARLEY 97
HAAS, JONAH 102
JOHNSON, NICK 107
SNYDER, VAUGHN DNS
SENIOR AMATEUR DIVISION:
LAMBOS, NICK 71 $308.33
PETERSON, KURT 71 $308.33
FREEMAN, ALLEN 71 $308.33
CRISWELL, LARRY 72 $140.00
SCHUSTRICH, ROBERT 72 $140.00
SPINO, BOB 72 $140.00
KOVACH, TY 73 $95.00
BITIKOFER, MATT 74
HEAVNER, TIM 74
LAHNAN, LARRY 74
TRIER, DAVID 74
DILLON, SHAWN 75
CREIDER, RANDY 76
TIMMONS, MATT 76
WADSWORTH, BOB 76
WILBURN, RANDY 76
MILLER, FRED 77
SELOGY, GUS 77
THOMAS, MARK 77
ARGO, DANNY 79
SZCZEPANSKI, LEO 79
FLEMING, DOUGLAS 80
LUCKENBAUGH, TROY 80
MENDOZA, RAUL 80
JENKINS, BILL 81
RAY, DOUG 81
TOTH, JOHN 82
ROSITANI, RON 83
SCHEMBECHLER, RICH 83
STRADWICK, SHAWN 83
BARR, DENNIS 84
HANZEL, ANDY 85
POWER, VIC 85
NIEDZIALEK, JOHN 86
CONGIN, GARY 87
WESTON, MIKE 87
FOX, PAUL 92
CARPENTER, RODNEY 93
DILORETO, MIKE 94
KARSHNER, ROBERT 94
FERGUSON, TOM 95
CANDUSSO, DANNY 99
POZDERAC, MIKE NC