After some overnight and early morning rains the weather cooperated, the course was in championship shape, and 66 players teed off in the Manakiki Course Championship on Saturday.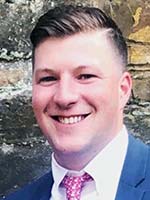 Colin Burns birdied three of the first four holes on his way to a personal best 5-under par round of 67 to lead the field. His bogey free round edged out 2019 Shawnee Hills Club Champion Jeffrey Blechschmidt, Kent Monas and Anthony Briggs, who had rounds of 2-under par 70.
The top 20% of the field qualified for the 2020 Greater Cleveland Amateur Championship at Sleepy Hollow Golf Course August 8-9th. A score of 77 at Manakiki earned a spot in the field.
Thanks to all the players that played today and good luck to the qualifying golfers!
FINAL RESULTS:
Cleveland Metroparks Golf
2020 Manakiki Course Championship
Manakiki Golf Course, Willoughby Hills, Ohio
Saturday, July 11, 2020
Qualified:
Colin Burns 67 $350.00
Jeffrey Bleschschmidt* 70 $200.00
Kent Monas 70 $200.00
Anthony Briggs 70 $200.00
Steve Blackburn Jr.* 73 $112.50
Doug Barber* 73 $112.50
Adam Frey 74 $72.50
Jared Wilson* 74 $72.50
David Young 75 $62.50
Ryan Wirtz 75 $62.50
Matthew Mullen 76
Rick Deichert 76
Jack Elber 77
Eric Wonkovich 77
Colin Ridley 77
Nate Matthews 77
Dan Sederholm 77
John Schnur 77
Did Not Qualify:
Braden Smith 78
Brett Kaufman 78
Evan Ferrara 78
Greg Manuel 78
Jeffrey Barbas 78
John Angelo 78
Xander Moran 78
Brandon Bodis 79
Dave Rinderle 79
Matthew Roth 79
Mike Angie 79
Jacob Henyey 80
Ron Ritner Jr. 80
Jacob Zbin 80
Bret Simkovich 81
Conner Gdovin 81
Tim Moore 81
David Erfley 82
Joe Tasca 82
Mark Ciccarello 82
Tom Boyle 82
Anthony Chagaros 83
Conner Stevens 83
Ray McNiece 83
Benjamin Ranta 84
Jimmy Henyey 84
Ron Rositani 84
Ronald Miller 84
Jeffrey Burgett 85
Luke Ciulla 85
Joe Denk 86
Michael Andrzewski 86
Shane Strongosky 86
Anthony DiSanto 87
Robert Heiss 87
Brian Novak 88
Ryan Augustitus 89
Matthew Michal 90
Chris Carlson 92
Scott Sears 92
Scott Chinn 96
Landon Palay 98
Mike Stefko 99
Spencer Hood 100
Niko Anagnost DNF
Dylan Ledford WD
* – previously exempt into Cleveland Am