It was a beautiful day once again for the 2020 Chippewa Ladies Invitational. We had a wonderful turn out, with many of the same familiar faces that return each year to support the event, as well as some new ones.
The competition was fierce, and in the end there was a three way tie at the top that was decided by a scorecard playoff. Three 60s separated by a lone birdie on 14, the number one handicap hole from the red tees. The team of Gail Hackett, Natalie Weinsz, Cindy Acker, and Theresa Stotler won the overall gross division, and also nabbed two of the six skins.
Eagles on three of the four par 5s held up for skins. Yuka Ueyoko, a member of Chippewa, chipped in for eagle on 13! Birdies on 14 and 16 rounded out the skins game.
Below are the final results. Thanks to everyone who made this event happen!
— Josh Widner, Chippewa Golf Club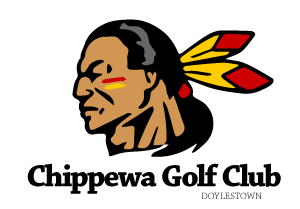 FINAL RESULTS:
2020 Chippewa Ladies Invitational 4-Player Scramble
Chippewa Golf Club, Doylestown, Ohio
Monday, July 13th, 2020
Gross Division:
Gail Hackett / Natalie Weinsz / Cindy Acker / Theresa Stotler – 60* $300 GC
Missy Gedeon / Clare Labaj / Wendy Shick / Mary Beth Lyons – 60 $200 GC
Becka Kasapis / Denise Callahan / Janet Frey Shaheen / Barb Lovaglio – 61 $150 GC
Cathy Todd / Rita Welling / Jan Todd / Diane Rubin-Schuld – 64 $100 GC
Maureen Wegenek / Barb Keener / Michelle Kastan / Sharron Bakke – 65 $100 GC
Net Division:
Connie Peitsworth / Mary Wiley / Becky Smith / Chris Allred – 56* $300 GC
Pat Larizza / Teresa Straight / Bridgette Armour / Tessa Skunza – 56 $200 GC
Jen Bell / Cari Hetler / Jamie Eberts / Amy Eibel – 57 $150 GC
Yuka Ueyoko / Sharon Stiff / Ann Filo / Maria Block-Arnaiz – 57 $100 GC
Linda Miller / Deb Becklew / Bonnie Ramsour / Connie Lahna – 58 $100 GC
Out of the Money
Robin Steiner / Kat Katalinic / Barb Cavanaugh / Amy Cramer – 66
Margo Buttner / Lynn Dezelon / Barb Craighead / Kim Wirtz – 69
Karla Caton / Peggy Pierce / Linda Phelps / Chelsea Shoop – 69
Ann Godwin / Kathy Dent / Mary Peppard / Debbie Quin – 69
Shelly Kriak / Laura Freio / Krissy Krebs / Kim Kibort – 69
Nova Mikel / Debbie Detwiler / Diane Hardenbrook / Laureen Hardenbrook – 70
Bonny Reed-Bell / Becky Killion / Breanna Depew / Suzanne Bergert – 72
Eileen Roberts / Beth Reeves / Diane Kee / Lori Reilly – 72
Kelly Lynch / Michele Kuban / Barb Burke / Val Pavlik – 74
Donna Krouander / Linda Larabee / Dianne Luttner / Tammie Clark – 74
Lavern Strong / Debbie Stambaugh / Kasha Januszewski – 74
Jane Eibel / Maria Osborne / Barb Linton / Linda Engler – 75
Marly Taylor / Lindy Jendre / Valerie Basch / Brianne Lloyd – 76
Nancy Rauber / Ann McCabe / Laura Steward-Johnson / Phillis Linder – 77
Beth Raley / Cathy Cook / Beth Fegan / Candy Sawyer – 78
Elaine Hemburey / Sandi Warman / Pam Isakov / Robin Karl – 81
Kathy Link / Kathy McCarthy / Jeanette Broda / Cherie Regueiro – 82
Skins: $80 ea
3 on 3 – Team Hackett
3 on 10 – Team Gedeon
3 on 11 – Team Kasapis
2 on 13 – Team Ueyoko
3 on 14 – Team Hackett
3 on 16 – Team Peitsworth

Proxies: Pair of FJ Golf Shoes
Closest to Pin
2 – Cari Hetler
6 – Mary Wiley
12 – Valerie Pavlik
17 – Barb Lovaglio
Long Drive
3 – Chelsea Shoop
11 – Cari Hetler
Longest Putt
18 – Beth Raley