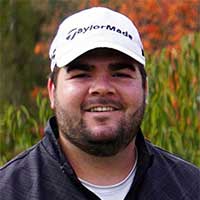 On a toasty hot day in Akron, Jimmy Wild of Sagamore Hills went out in 4-under par 32, then cruised home to a three shot victory in the 2020 Akron District Golf Association Stroke Play Championship at Chenoweth Golf Course on Saturday.
Wild shot even par back nine to finish with a total of 4-under par 67, beating out Mike Simpson who shot a 1-under par score of 70.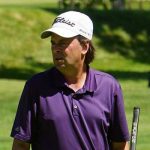 In the Senior Division, Wyndham's Rob Schustrich shot an even par score of 71 to win the title against a field of 26, nearly double the size of the main division.
Schustrich outlasted a pair of runner-up finishers, George Allen of Champion and David Trier of Stow.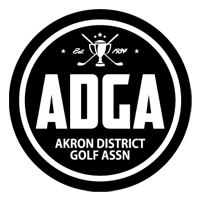 FINAL RESULTS: Akron District Golf Association
2020 ADGA Stroke Play Championship
Chenoweth Golf Club, Akron, Ohio
Saturday, July 18, 2020
CHAMPIONSHIP DIVISION
Jimmy Wild 32 – 35 = 67 $300
Mike Simpson 35 – 35 = 70 $200
Shaun Kloetzer 33 – 39 = 72 $100
Matt Frey 36 – 37 = 73 $75
Ryan Hostetler 34 – 42 = 76
Mark Schneider 38 – 38 = 76
Brian Beebe 40 – 36 = 76
Aaron Czetli 38 – 38 = 76
Mike Shisler 41 – 35 = 76
Rob Loomis 40 – 37 = 77
Max Decheco 42 – 38 = 80
Drew Landon 42 – 40 = 82
Josh Prok 43 – 39 = 82
Colton Vincelette 44 – 42 = 86
CHAMPIONSHIP SKINS: $57 ea
Wild 2 on Hole #9
Frey 3 on Hole #12
Schneider 2 on Hole #15
Wild 3 on Hole #16
SENIOR DIVISION
Rob Schustrich 71 $340.00
George Allen 72 $215.00
David Trier 72 $215.00
Brian Vincelette 74 $120.00
Bobby Spino 74 $120.00
Larry Lahnan 74 $120.00
Mark Thomas 75 $25.00
Fred Miller 75 $25.00
Tom Stack 75 $25.00
Raul Mendoza 76
John Toth 76
Fred Martin 76
Doug Hull 77
Wilson Sr. 77
Jim Cea 78
Doug Fleming 78
Tom Seever 79
Mike Armour 79
Jeff Mirelli 80
Tim Davis 80
Troy Luckenbaugh 81
Mark Ciccarello 81
Ed Marsinek 82
Ty Kovach 83
Dean Cutlip 85
Butler 90
SENIOR SKINS: $202 ea
Hull 2 on Hole #4
Butler 3 on Hole #12