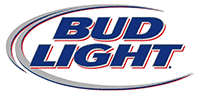 Dave Oates, Mike Simpson and Vaughn Snyder won the Championship Division of the 2020 ADGA Bud Light 3-M Shamble at Chippewa Golf Club in Doylestown on Saturday, July 13th.
Oates, Simpson and Snyder started fast with a 9-under par front nine 61, finishing at 15-under par total in a one shot victory over the consistent 64-64 scoring of Ajak, Young and Fitcher.
In the Senior Division, Jeff Dean, Bruce Dean and Doug Rockich won by a single shot at 10-under par, fending off a back nine charge from Jeff Stormer, Dean Cutlip and Dave Trier.
The next event on the schedule is the 2020 ADGA Stroke Play at Chenowith Golf Course in Akron on Saturday, July 18th.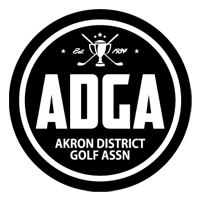 FINAL RESULTS:
Akron District Golf Association
2020 Bud Light 3-Man Shamble
Chippewa Golf Club, Doylestown, Ohio
Saturday, June 13, 2020
CHAMPIONSHIP DIVISION:
Dave Oates / Mike Simpson / Vaughn Snyder 61 – 66 = 127 $1,050.00
Ajak / Young / Fitcher 64 – 64 = 128 $780.00
McCaulley / Nickson / Giamo 65 – 66 = 131 $555.00
Kovach / Crewse / Koprevic 63 – 68 = 131 $555.00
Schneider / Remaley / Lee 66 – 66 = 132 $300.00
Foschio / DeCheco / Bouch 66 – 67 = 133
Mallette / Mallette / Beebe 63 – 70 = 133
Lieser / McVey / Bishop 63 – 71 = 134
Prok / Nicholson / Fitchet 69 – 66 = 135
Kloetzer / Vincelette / Skidmore 67 – 68 = 135
Schustrich / Miller / Levengood 69 – 68 = 137
Bojc / Boisa / Neer 66 – 72 = 138
Clendenin / Blackburn / Armour 67 – 71 = 138
Gasser / Gasser / Hepner 69 – 69 = 138
Hull / Sutter / Hettler 69 – 70 = 139
Wild / Stefanski / Smith 69 – 70 = 139
Gallo / Troyer / Tournoux 68 – 72 = 140
Renner / Musacchia / Baca 67 – 75 = 142
Shisler / Kabasky / Drukendrod 70 – 73 = 143
Marozzi / Marozzi / Marozzi 67 – 76 = 143
Jones / Gamble / Vellios 71 – 75 = 146
Malkus / Malkus / Wadsworth 72 – 75 = 147
Pattakos / White / Richards 74 – 77 = 151
Blair / Williams / Williams 79 – 74 = 153
CHAMPIONSHIP SKINS: $333 ea
6 on #4 Ajak, Young, Fitcher
4 on #12 Kovach, Crewse, Koprevic
6 on #18 Mallette, Mallette, Beebe
SENIOR DIVISION:
Jeff Dean / Bruce Dean / Doug Rockich 64 – 68 = 132 $825.00
Stormer / Cutlip / Trier 66 – 67 = 133 $390.00
Laubacher / Lahnan / Miller 67 – 67 = 134
Spino / Chirumbolo / Cea 66 – 70 = 136
Cutlip / Marsinek / Luckenbaugh 68 – 70 = 138
Livak / Bedell / McNiece 69 – 71 = 140
Stack / Martin / Hull 67 – 75 = 142
Bryson / Herchek / Merrow 69 – 76 = 145
Crider / Cox / Stradwick 74 – 72 = 146
SENIOR SKINS: $45 ea
6 on #1 Stormer, Cutlip, Trier
4 on #2 Lahnan, Miller, Laubacher
7 on #5 Cutlip, Marsinek, Luckenbaugh
7 on #11Spino, Cea, Chirumbolo
6 on #13 Lahnan, Miller, Laubacher
7 on #14 Cutlip, Marsinek, Luckenbaugh
7 on #15 Stormer, Cutlip, Trier
7 on #16 Crider, Cox, Stradwick
6 on #18 Bryson, Merrow, Hercheck