The Zoar Senior Amateur Championship was held Saturday afternoon at Zoar Golf Club in northern Tuscarawas County. The event featured three age divisions each playing from a different teeing ground.
In the 70+ Division, past champion Joe Hedrick of Akron (above) returned to the winners circle after playing the course at a sizzling 5-under par 67. Terry Szwast (New Franklin) was second at 71 strokes. There was a tie for third as the champion the past two years, Tom Stack and Fred Martin both finished at even par. There were 5 skins in the Age 70+ Division ($26 ea.)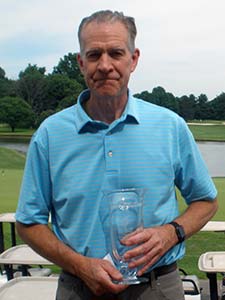 The 60+ Division had a champion successfully defend his title. Jim Hercheck of Chagrin Falls (left) carded a 68. Randy Crider (Brunswick) was one stroke off of Hercheck's pace and Mike Mann (Carrolton) was third with 71. Kim Miller (New Philadelphia) was fourth at even par. There were 3 skins won in 60+ ($50 ea).
The 50+ Division Champion is Doug Rockich of Green (below) after shooting a stellar 69. His front nine was played in just 31 strokes. Fred Gintert (Peerland, Tx) was second with a 71 and Dave Peck (Macedonia) finished in third place with a 73. There were 9 skins in Age 50+ ($10 ea.)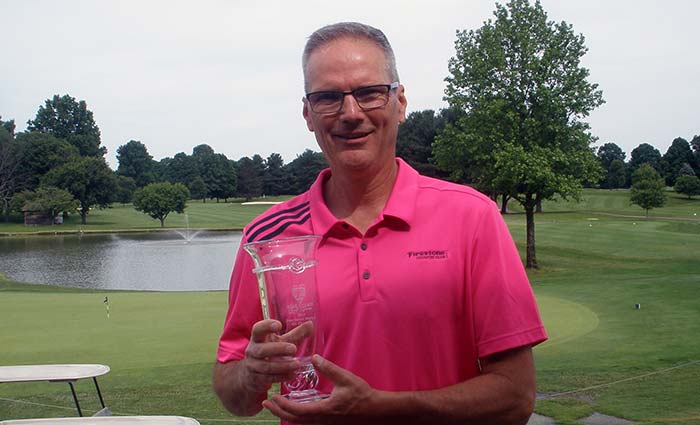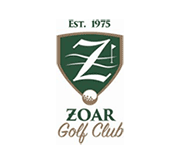 FINAL RESULTS:
2019 Zoar Senior Amateur Championship
Zoar Golf Club, Zoar, Ohio
Saturday, June 8, 2019
AGE DIVISION 70+
67 Joe Hedrick – $120
71 Terry Szwast – $80
72 Tom Stack, Fred Martin – $50 ea
73 John Sibila, Alex Dottavio, Steven Steinhilber
74 Al Silbaugh
78 John Kern
80 Bob Osolin
84 Tony Martin
85 Ray Harris
WD-Injury Jim Tarter (even par thru 15)
AGE DIVISION 60+
68 Jim Hercheck – $150
69 Randy Crider – $110
71 Mike Mann – $60
72 Kim Miller – $40
74 Randy Gonter
75 Brent Myers
76 Steve Gordon, Tom Hammond
78 Jeff Dean, Gary Condin, Ron Rositani
79 Tom Abrahamson,Sam Corabi
80 Vince Amicone
81 Tony Zizes
AGE DIVISION 50+
69 Doug Rockich – $120
71 Fred Gintert – $80
73 Dave Peck – $40
75 George Allen
76 Brad Baker
77 Jeff Jenkins, Jeff Burge
78 Ray McNeice
80 Mark Ciccarello