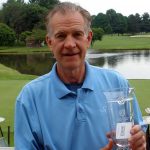 The Yuengling Scramble Series continued today at Zoar Golf Club, featuring the Fall Senior Masters 2-Man Scramble on Saturday, Oct 5th.
The team of Randy Crider and Jim Herchek posted a superb 12-under par score of 60 to claim first place honors and a four-shot victory.
Mike Marchand and Bruce Dean were next at 64. There was a three way tie for third place money as Gary Alberts & Keith Troyer, Steve Bedell & Frank Livak and Joe Hedrick & Jim Tarter all posted 65's.
There were three skins won on the day, paying $66 each: a birdie on #1 (Tom Stack & Terry Swaszt); an eagle on #7 (Hedrick & Tarter); and a birdie on #10 (Alberts & Troyer).
The Yuengling Scramble Series concludes the season with the Zoar Fall 2-M Scramble on Saturday October 26th.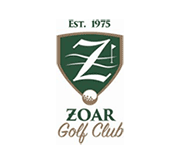 FINAL RESULTS:
Yuengling Scramble Series
2019 Fall Senior Masters 2-Man Scramble
Zoar Golf Club, Zoar, Ohio
Saturday, October 5, 2019

60 Crider Herchek (29-31) $200
64 Marchand Dean (31-33) $120
65 Alberts Troyer (34-31) $30
65 Bedell Livak (31-34) $30
65 Hedrick Tarter (30-35) $30
66 Stack Swaszt
67 Gonter Haynes
68 Sibila Wright
70 Perkowski Tecco
76 Rainsberg Stutzman