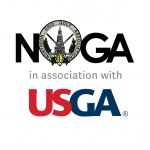 It took a score of 7-under par 65 at the Sand Ridge Golf Club on Monday to make it into a playoff for one of the two spots available in the USGA's Four-Ball Cleveland Qualifying Tournament.
At stake, a spot in the 2020 U.S. Four-Ball Championship at the Philadelphia Golf and Cricket Club.
Three two-player teams posted that magic number.
One team earned their way to Philly after one playoff hole.
The remaining two teams battled for seven overtime holes before the second spot was secured.
Chris Okeson and Stephen Putinski earned their spot quickly when Putinski knocked down his birdie putt from seven feet on the first playoff hole, the par-5 18th.
Okeson and Putinski finished their day with a bogey-free card. Starting on the back nine, Okeson held the team together early with pars while his partner gained his footing. But then Putinski came alive in a big way, making eagle-3 at the par-5 14th hole. From there, Okeson added four birdies to the team's total, while Putinski threw in another birdie and a big par save at their last.
The pair just missed qualifying last year at Sand Ridge, coming up short by one shot. So earning a spot this time around was sweet, especially given that Okeson has been in three USGA Qualifier playoffs this season.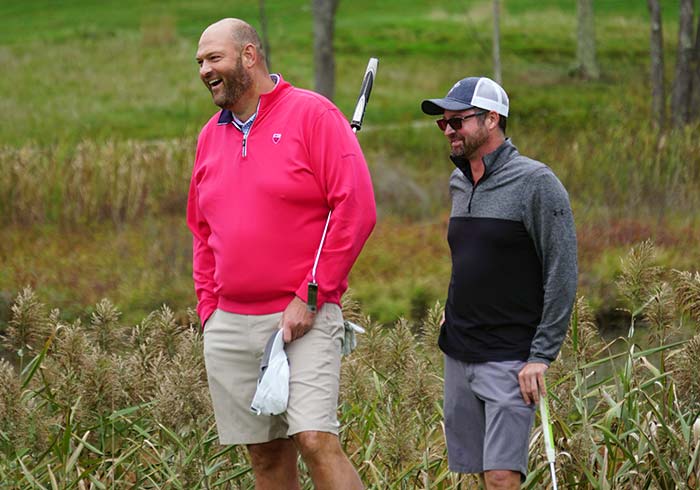 That left the team of Cleveland locals Tristan Lewis and Chris Mullhaupt to battle with the Pittsburg/Indy duo of Kevin Koerbel and Matt Vogt.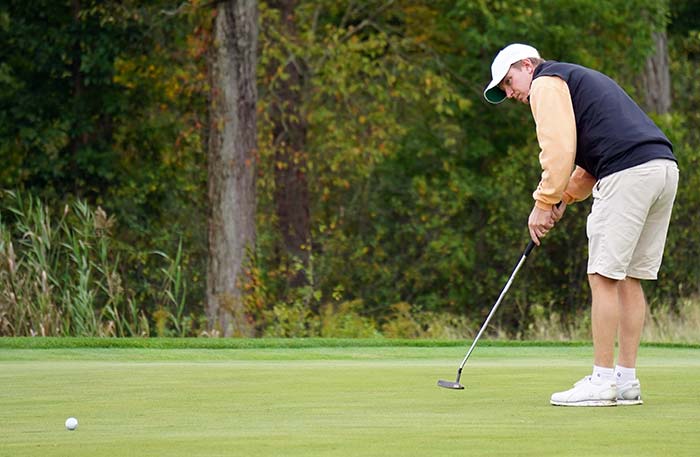 Mullhaupt could have sealed the deal on the first playoff hole right after Putinski, but a slight tug to his birdie putt from four feet sent it wide. He redeemed himself two holes later, however, when he knocked in a do-or-die birdie putt from 12 feet after Vogt did so before him on the third playing of the 18th.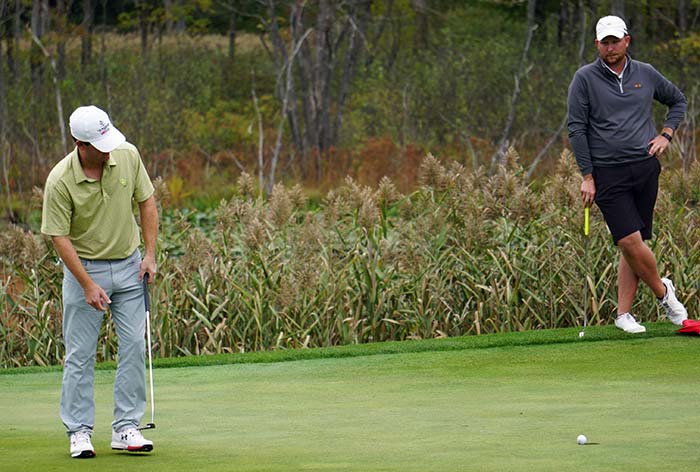 Tristan Lewis made a great birdie putt of his own on the second playoff hole, when Vogt had just two-feet remaining for his birdie.
After three playings of the 18th hole, the playoff went to the first, ninth and 17th holes, all tied with pars.
The playoff was decided when the 195-yard par-3 17th was played for a second time. Brilliantly, both Koerbel and Vogt stuffed their tee shots to three feet, while Lewis missed the green left and Mullhaupt hit it over the flag 18 feet deep. Mullhaupt rolled a great birdie try, but it slipped finished just right. Then Vogt converted his birdie for his team to earn the second spot in Philly.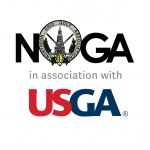 FINAL RESULTS:
United States Golf Association
2019 U.S. Four-Ball Cleveland Qualifier
Sand Ridge Golf Club, Chardon, Ohio
Monday, October 7, 2019
QUALIFYING TEAMS:
 Chris Okeson + Stephen Putinski 65 ( -7 )
 Kevin Koerbel + Matt Vogt 65 ( -7 )
ALTERNATES:
 Tristan Lewis + Chris Mullhaupt 65 ( -7 ) 1st Alternate
 Thomas Code + Braydon White 66 ( -6 ) 2nd Alternate
DID NOT QUALIFY:
 Matthew Bassler + Michael Mulieri 66 ( -6 )
 Erik Bertrand + Aaron Crewse 68 ( -4 )
 Alex Weir + Mike Wolfe 68 ( -4 )
 Jonah Karzmer + Joshua Zarlenga 68 ( -4 )
 Kent Monas + Josh Prok 68 ( -4 )
 Trevor Jones + Bryan Yeo 68 ( -4 )
 Jim Krivanek + Brian Smith 68 ( -4 )
 Grant Bruce + Tim Shoemaker 69 ( -3 )
 Matt Considine + Putter Johnson 69 ( -3 )
 Andrew McCabe + Robert Rowling 69 ( -3 )
 Bradley Burch + Taylor Wilson 69 ( -3 )
 Joshua Dewees + Lucas Murray 69 ( -3 )
 Andy Hire + Tim Skufca 70 ( -2 )
 Michael Cress + Tanner Murphy 70 ( -2 )
 Josh Brandon + Mike McGuire 70 ( -2 )
 Matt Cooperrider + Ryan Dorff 70 ( -2 )
 Matthew Mosca + Brock Neighbors 70 ( -2 )
 Derek Gordon + Nathan Mullen 70 ( -2 )
 Barry Cohn + David Stover 71 ( -1 )
 Chris Bagley + John Ebert 71 ( -1 )
 Andy Bernatovicz + John Bernatovicz 71 ( -1 )
 Michael Mazzola + Nate Meeker 72 ( E )
 Cale Green + Jonathan Wilson 72 ( E )
 Dan Depasquale + Michael Ray 72 ( E )
 Craig Kitchin + Jason Sigler 72 ( E )
 Michael Garcia + Ted Grassi 73 ( 1 )
 Nicholas Fiore + Conner Pratt 73 ( 1 )
 Mike Pearson + Christopher Shaw 73 ( 1 )
 Scott Falatach + Ryan Woodward 74 ( 2 )
 Paul Krueger + Travis Pollari 74 ( 2 )
 Brian Belden + Daniel Belden 75 ( 3 )
 Tristan Myers + Seth Rainier 76 ( 4 )
 Jeff Stevens + TJ Pennington WD –
 Ari Fine + Jordan Klein DNS –
 Dylan Henderson + Bennett Ruby DNS –