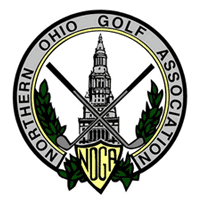 Brian Smith and Jim Krivanek love Sand Ridge.
The pair won The Egg Invitational in September of last year over a big-time field at Sand Ridge, posting a tournament record score for that three round event.
Today at Sand Ridge, faced with a good bit of wind, loads of thick rough, and some truly fantastic greens, Smith and Krivanek shot a strong 7-under par 65 to win the Northern Ohio Golf Association's AA / Senior AA Four-Ball Tournament by two shots.
Yep, they love it.
Ben Farina and Greg Kencson finished alone in second place at 5-under par 67, followed by a two-way tie for third place by Wes Stafford / Ryan Dorff and Steve Putinski / Chris Okeson another shot back.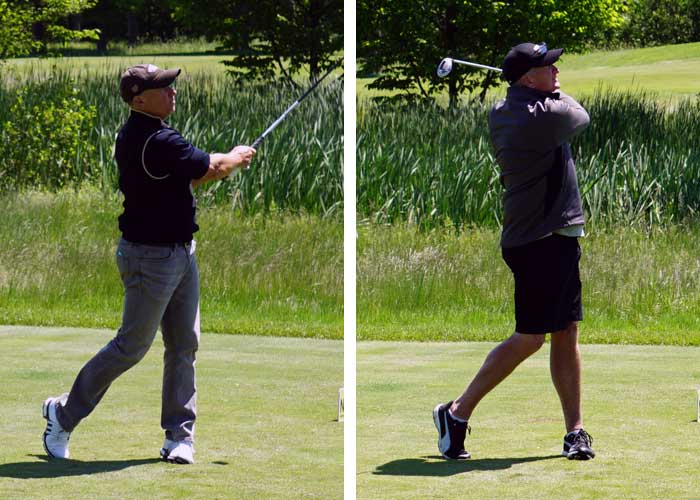 In the Senior AA Division, Tom Baugh and Tom Skidmore posted their second NOGA senior team victory of the season. Shooting a 2-under par 70 in better ball, they again nipped a pair of teams by a single shot for the win. This time, it was Richard Marlowe / Jeffrey Knox and Larry Lahnan / Fred Miller who came up one shot shy.
Back in the beginning of May, Baugh and Skidmore won the 2-Player Scramble at Shady Hollow, also by one shot over two teams.
The results from this event set the season-long AA/Senior AA Four-Ball Match Play Seedings, available here.
Next up on the NOGA schedule, the Northeast Ohio Amateur Championship runs for 54-holes at Windmill Lakes Golf Club in Ravenna runs this coming Saturday through Monday. The NOGA Stroke Play Championship goes the following week on Thursday, June 13th at Portage Country Club.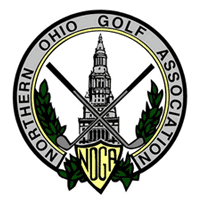 FINAL RESULTS:
Northern Ohio Golf Association
2019 AA / Senior AA Four Ball Tournament
Sand Ridge Club, Chardon, Ohio
Monday, June 3, 2019
AA DIVISION
1 Brian Smith / Jim Krivanek 65 $260.00
2 Ben Farina / Greg Kencson 67 $220.00
T3 Wes Stafford / Ryan Dorff 68 $170.00
T3 Steve Putinski / Chris Okeson 68 $170.00
5 Kent Monas / Joshua Prok 69 $140.00
6 Vaughn Snyder / Mike Simpson 70 $110.00
T7 Travis Pollari / Paul Krueger 71 $32.50
T7 Chris Schmid / Saumil Jhaveri 71 $32.50
T7 Ty Kovach / Allen Freeman 71 $32.50
T7 Nicholas Russo / Greg Thomas 71 $32.50
T11 Joshua Clay / Kurt Peterson 72
T11 Brad Steven / Bryn Irvine 72
T11 Barry Cohn / David Stover 72
14 Patrick Rollins / Mike Cawley 73
T15 Larry Schuler / Roy Fankhauser 74
T15 Rick Areddy / Scott Brubaker 74
T15 Aaron Crewse / Bob Henighan 74
18 Olivia Hochschwender / J Hochschwender 76
19 Kyle Johnson / Mr. Phil D Russo 78
T20 Shayne Bishop / Edward Diebold 79
T20 Joe Arnold / Daniel Malloy 79
T20 Griffin Todd / Joshua Zarlenga 79
23 Kevin Rowe / Stephen Schons 81
24 Matt Howard / Tim Guenther 83
AA SKINS: $140 ea
Jhaveri, Saumil / Schmid, Chris – Birdie on 1
Krivanek, Jim / Smith, Brian – Birdie on 16
Cohn, Barry / Stover, David – Birdie on 17
SENIOR AA DIVISION
1 Tom Baugh / Tom Skidmore 70 $210.00
T2 Richard Marlowe / Jeffrey Knox 71 $160.00
T2 Larry Lahnan / Fred Miller 71 $160.00
4 Richard Areddy / Joe Denk 73 $100.00
5 Jerry Haywood / Tom Herschel 74 $70.00
6 Scott Saari / Paul Lagrotteria 75
7 Jay Fairfield / Ralph Siter 76
8 Tom Begley / David Fries 77
9 Bob Weaver / Keith Pluto 78
T10 Scott Heran / Michael Mintz 79
T10 Tom Meola / Mike Lintelman 79
12 Ron Skirpstas / Paul Woznicki 80
13 Steve Schaefer / Ed Saylor 82
14 Rick Merrow 88
SENIOR AA SKINS: $40 ea
Baugh, Tom / Skidmore, Tom – Eagle on 18
Knox, Jeffrey / Marlowe, Richard – Birdie on 16
Areddy, Richard / Warnica, Bryan – Birdie on 11
Heran, Scott / Mintz, Michael – Birdie on 14
Lahnan, Larry / Miller, Fred – Birdie on 17
Haywood, Jerry / Herschel, Tom – Birdie on 9